Description
Join us for the Columbus Women in Digital Annual Meeting on February 22, 2018!
Prepare to leave fired up, knowing your worth, and your company's worth. And you'll gain an understanding of the digital trends forecasted for 2018. Plus, learn how to make the most of your Women in Digital Peer Circle meetings with the only guy we'll let in, mentorship guru, Artie Isaac.
We'll have mimosas, and breakfast snacks on hand. After the talks, network and get to know your fellow members, and practice exchanging your Asks & Gives.
Agenda:
8:00am - 8:10am: Welcome, Mimosa Toast + WID Updates from Columbus City Champion Hedy Long
8:10am - 8:15am: WID Sponsor Ohio Health; Sara Saldoff, Senior Director of Digital Marketing + Customer Experience
8:15am - 9:15am: Show Me the Money - Casey Brown, President, Boost
9:15am - 9:25am: Break
9:25am - 9:35am: Special Thanks + National Update from WID Founder + Executive Director Alaina Shearer
9:35am - 9:40am: WID Sponsor Franklin University; Whitney Iles, Partnership Account Executive
9:40am - 10:00am: 2018 Digital Trends - Nicole Sharlach, Digital Marketing Manager, The Wendy's Company
10:00am - 10:10am: Public Ask + Give Session led by Columbus City Champion Hedy Long
10:10am - 11:00am: The Power of Peer Circles - Artie Isaac. For Members Only. Break out session in the private Green Room at Vue
10:10am - 11:00am: Structured Ask + Give Networking continues in the Main Room at Vue
Tickets:
FREE for Members
$45 for non-members. Become a Women in Digital Member here.
Speakers + Details:
8:00 AM - 8:10 AM - Welcome, Mimosa Toast + WID Updates - Columbus City Champion Hedy Long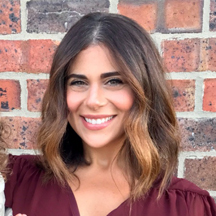 Hedy Long is the Manager of Digital Advertising at Safelite AutoGlass. She is a digital marketing professional with 10+ years of digital advertising, software training, and documentation experience; with strengths including adaptability, strong communication and organizational skills, as well as teamwork and collaboration.
9:25 AM - 9:35 AM - National Update from Women in Digital Founder + Executive Director, Alaina Shearer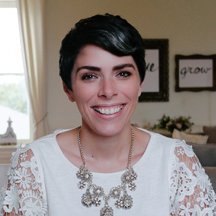 Alaina is a fearless leader, a digital nerd through and through, and the Founder and Executive Director of Women in Digital. Before founding Women in Digital, Alaina created one of the finest digital agencies in the Midwest, Cement Marketing, the company is still our primary sponsor and is fully funding Women in Digital's start up phase.
8:15 AM - 9:15 AM - Show Me The Money: Higher Profits Through Better Pricing - Casey Brown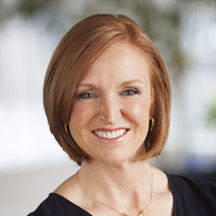 Casey Brown is the President of Boost, a pricing consulting firm that works with companies to drive profitability through strategic pricing excellence. For fifteen years, she has formulated and executed pricing strategies, led strategic pricing projects, and coached and trained teams to drive culture change and dramatic, sustainable results.
Casey's compelling TEDx Talk on knowing your worth has had over 2.2 million YouTube views. She joins us for an entire hour to offer a workshop typically reserved for a corporation's key players and sales teams.
Her talk is incredibly relevant to how we value our own worth as women, and how we value and understand our company's worth, especially as we build marketing and digital plans for 2018. Casey's insight will reveal that most companies with exceptional products and services chronically underprice, because they believe customers and competitors limit their pricing power. The truth is, you have much more say in your pricing than you may believe.
This fast-paced, interactive presentation will show you how to earn what you are worth in the market by:
Clearly demonstrating the impact of price changes in your business

Pointing you to areas of your business where you are underpriced

Arming you with confidence to execute a value-based pricing strategy
9:40 AM - 10:00AM - 2018 Digital Trends - Nicole Scharlach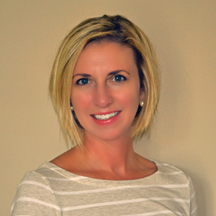 Nicole Scharlach is a Digital Marketing Manager at The Wendy's Company. She is an experienced digital marketer with over a decade of work in the restaurant, CPG, and hotel industries. Skilled in Digital Strategy, Advertising, Integrated Marketing, SEM/SEO, Social, Campaign and Content Strategy. She is a strong marketing professional, and a graduate of The Ohio State University.
Every brand is digital these days, even more so than ever as we embark on another year as digital creatives. So, what will this year look like? What trends should we be ahead of? Nicole will give us a high level view of what to expect in 2018 and tell us how her team plans to stay ahead of the curve on innovation within the digital space.
10:10 AM - 11:00AM - Members Only - The Power of Peer Circles - Artie Isaac. Taking place in the Green Room.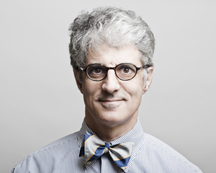 The founding chair of the first Women in Digital peer group — and the chair of six CEO peer groups for Vistage International, Artie Isaac is committed to levering his privileges as an ally to Women in Digital. Take part in this Members Only session where Artie will share with you how to make the most of your Peer Circles.
10:10 AM - 11:00 AM - Structured Ask + Give Networking continues for non-members in the Main Room.
If you are interested in sponsoring this event please contact Renee at renee@womenin.digital
Thank you to our Presenting Sponsors:

OhioHealth is a not-for-profit, faith-based health system that has served central Ohio since 1891. As an organization with a strong and vibrant culture, OhioHealth associates work together to bring our core values of integrity, compassion, excellence and stewardship to life. We believe that embracing professionals with diverse backgrounds, religions, cultures and experiences creates a more innovative and productive workforce that enhances our ability to pursue continuous improvement.

Franklin University is a private, nonprofit university in Ohio. It was founded in 1902 to serve the needs of adult students. Franklin provides quality, online and on-site college degrees that are both convenient and affordable, with curriculum that is uniquely designed to give you the knowledge, skills and hands-on learning required for a competitive edge in the workplace and the marketplace.

Vistage, the world's leading business advisory and executive coaching organization. Designed exclusively for CEOs, business owners and key executives. Combining the most comprehensive services, resources and a network of more than 21,000 expert leaders.
Quantifi is a social advertising management and coaching platform focused on leveraging data science to improve return on ad spend. The efficiency that the Quantifi platform creates allows for experimentation at scale while the coaching drives marketers to create better campaigns.
Thank you to our Supporting Sponsors:
Post House Creative is a full-service, creative, video, and motion graphics production boutique out of Columbus, Ohio. PHC is made up of content creators who think like marketers. The team thinks beyond capturing beautiful images and telling compelling stories - PHC is about producing content that will do something for clients, whether it be to educate, sell, connect, move, market, entertain, excite - or all of the above. PHC has scripted, produced, captured, edited and distributed projects with clients across many different industries, including the Columbus Blue Jackets, Nationwide Insurance, Experience Columbus, ScottsMiracle-Gro, Inspirato, Safelite AutoGlass, Bob Evans, Ohio State Athletics, and more.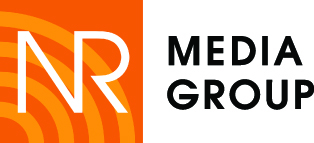 NR Media Group is an agile-marketing and sales technology consulting firm and Certified HubSpot Partner. A team of experienced strategists, content marketers, creatives and technologists, we work in synergy to help organizations across a variety of industries modernize the way they attract clients and customers so that they can accelerate their growth.
Parking:
There is ample meter and street parking in the area, however, most of the meters have a 1hr - 2hr limit, and that will not be enough time to cover the length of the event. We are advising all attendees to use the Grange Garage located at 610 South Front St. Columbus, OH 43215, or to use public transportation or carpooling as alternatives.