Event Information
Refund policy
Refunds up to 7 days before event
Eventbrite's fee is nonrefundable.
Join us for a panel discussion on leadership and learn ways to build stronger teams, create a growth culture, and effectively manage up.
About this event
Columbus Together Digital
Managing People. . . as People
If you ask people why they leave their jobs it's often 1 of 3 answers:
The job wasn't enjoyable
Their strengths weren't being used
They weren't able to grow in their careers
Who's responsible for those basic needs? The manager.
A study done by the Society for Human Resource Management (SHRM) in August of 2020 confirmed that employees leave their roles with companies because of managers, not the companies themselves. Additionally, 84% of US workers say poorly trained managers create a lot of unnecessary work and stress. And this report by SHRM from 2019 estimates that U.S. companies have lost $223 billion due to culture-caused turnover.
No pressure managers. You also have to meet goals set by your higher-ups.
So what can someone do to create and grow a team that thrives as individuals while hitting, or surpassing, objectives and goals? Listen in as these amazing team building women share their wisdom and lessons learned.
What you'll learn:
How to prepare yourself to be in a manager role
Building a team that focuses on strengths
Creating a growth culture and managing up
Our monthly meetups are FREE for members. Non-members can attend for only $20!
Meet the Panelists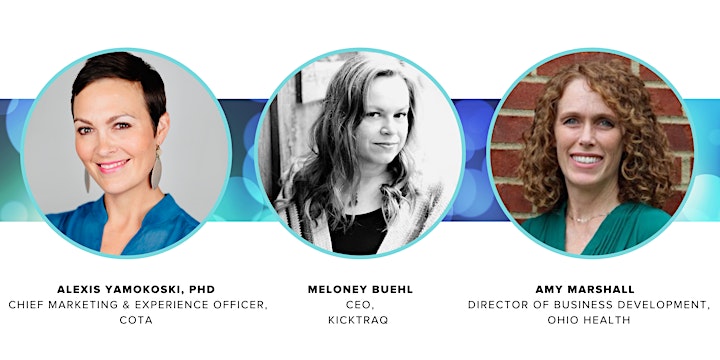 Alexis Yamokoski, PhD, Chief Marketing and Customer Experience Officer, COTA
Dr. Alexis Yamokoski joined the Central Ohio Transit Authority (COTA) in January 2020, as the authority's first Chief Marketing and Experience Officer. In her role, she guides COTA's efforts to increase ridership through data-driven approaches to customer outreach, and by identifying enhancements to improve the customer experience. She has more than 15 years of strategy-driven marketing experience, including serving as Executive Vice President of Strategic Client Services for The Shipyard, a data-driven marketing consultancy firm, Director of Marketing for Thirty-One Gifts and Vice President of Brand, Strategy, & Design for Dublin, Ohio-based WD Partners. Throughout her agency experience Dr. Yamokoski has led brand strategies across numerous industries for a variety of clients including American Electric Power, Aramark, Bath & Body Works, Big Lots, Frigidaire, and Sonic Automotive.
Meloney Buehl, Co-Founder, COO, CFO, Kicktraq
Meloney, head of Kicktraq, is known for her adaptability and supreme cat-herding skills. The hub of the wheel for an organization focused on empowering artists and innovators, she spends most days helping, educating, and supporting both clients and teammates as they strive to balance their personal and work commitments through on-purpose, strategic living.
Throughout her professional background in live performance, construction, photography, accredited education, calculus-turned-accounting-turned-data-geek, premium brand strategy development, and small business administration, Meloney has been working to perfect the art of work-life balance.
In addition to her role of CEO for a global tech company, Meloney is a professionally certified snowboarder and instructor at Mad River Mountain, where she focuses on helping adult women get past their fear of being totally bad-ass.
Amy Marshall, Director of Business Development, Ohio Health
Amy Marshall is the Director of Business Development at OhioHealth. Amy is known for opening the lines of communication between customers, operations and teams to build strategic, long-lasting relationships. With over 25 years across multiple industries, Amy has experience in developing and leading teams through change and onto success. Starting her career in the software industry, to being a partner in a successful start-up, to navigating business in a large healthcare system, Amy has experience in all environments, expectations and goals. Each experience has brought new perspective and balance to her career.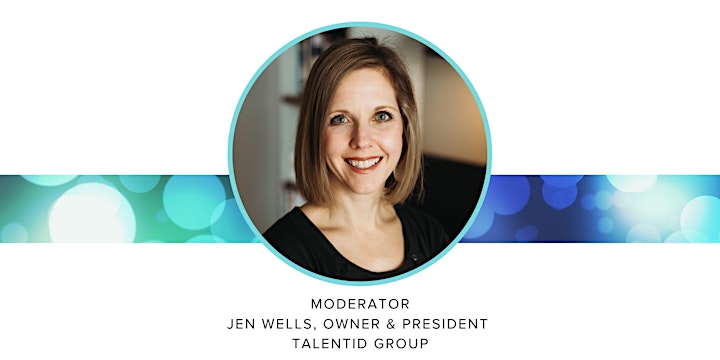 Jen Wells, Owner & President, TalentID Group
Jen Wells has been in the digital marketing and emerging technology space for nearly 20 years. She began her career in PR and Digital Project Management. After working at quickly growing firms and seeing the frustrations of finding the right talent, Jen transitioned to the recruiting space. Today she is the owner of TalentID Group, a staffing, recruiting and consulting firm that helps growing teams attract, hire onboard and engage their talent. She also works with individuals who are making career transitions or looking for their next role by helping them with their resumes and cover letters, LinkedIn profiles, mock interviews and more.

Agenda
8:00am - Welcome & Member Updates
8:05am - Panel Discussion
8:35am - Q&A with Panelists
8:45am - Networking / Ask & Give Exchanges
Logistics
This will be a virtual webinar, hosted on Zoom. Registrants will receive a webinar link in the days leading up to the event.
Hashtags: #CbusTogetherDigital
Follow or Mention @ColumbusTogetherDigital on Instagram
Join our members only Facebook Group
Follow us on Eventbrite to be notified for every event!
Contact us at Columbus@togetherindigital.com or info@togetherindigital.com to sponsor an upcoming event.

Who Should Attend
All female, female-identifying, and LGBTQ professionals in digital and tech careers. From content strategists to designers, developers to social marketing pros from junior to executive levels - all are welcome at our events.
Please do not attend if you have a sales motivation. Soliciting our attendees and members for business or sales is strictly prohibited, and you will kindly be asked to leave. To promote your business, please consider sponsoring an upcoming event.
Men, we prefer you not attend this event. Why? By nature, when faced with challenges, women respond by creating community. This is ours. Please send your wife/daughter/sister/female colleague in your stead, sponsor an upcoming event, or purchase a group membership for the women on your team.

Who We Are
Together, we inspire and empower one another through our sharing of knowledge. Our members report they feel more confident and more equipped to elevate their career at a faster pace.
We are the network where women help women succeed in digital - and life.
Not a member? Join Today.
When you register for this event, you are accepting an opt-in to our marketing and communication about the latest news and events. You will be able to unsubscribe to that communication.
Date and time
Location
Refund policy
Refunds up to 7 days before event
Eventbrite's fee is nonrefundable.
Organizer of Columbus Together Digital June Meetup | Managing People. . . as People