Event Information
Refund Policy
Refunds up to 7 days before event
Eventbrite's fee is nonrefundable.
Listen in as we discuss the Internet of Things for business professionals, families & caregivers.
About this Event
Columbus Together Digital
IoT for Everyday
The Internet of Things was a 761.4 billion dollar industry last year (2020). The promise of personalized convenience and peace of mind makes adoption of smart, connected devices continue to rise. Devices like FitBit, Ring, Echo, and Nest have made their way into our everyday life and vernacular, but at what cost?
Join IoT experts Naomi Buckwalter, Director of Information Security & IT at Beam Technologies, and Kimberly Clavin, President and Executive Consultant of NotBoxed Creations, as they look into the lives of 3 common household types; their struggles, their tech, and their privacy.
What you'll learn:
Technologies you can use in your everyday life for personalized convenience and peace of mind.
How you can protect yourself and your loved ones as you embrace the Internet of Things.
Our monthly meetups are FREE for members. Non-members can attend for only $20!
Meet the Speakers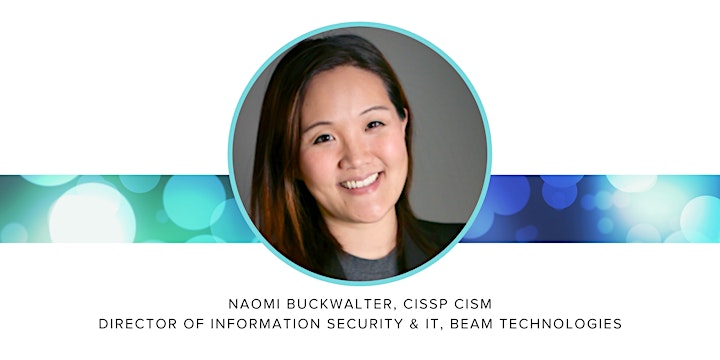 Naomi Buckwalter, CISSP CISM, Director of Information Security & IT at Beam Technologies
Naomi has over 20 years' experience in IT and Security and has held roles in Software Engineering, Security Architecture, Security Engineering, and Security Leadership. As a cybersecurity career adviser and mentor for people around the world, her passion is helping people, particularly women, get into cybersecurity. She volunteers with Philly Tech Sistas, a Philadelphia-based nonprofit helping women of color prepare for a career in IT and tech. Naomi has two Masters degrees from Villanova University and a Bachelors of Engineering from Stevens Institute of Technology. In her spare time, Naomi plays volleyball and stays active as the mother of two boys.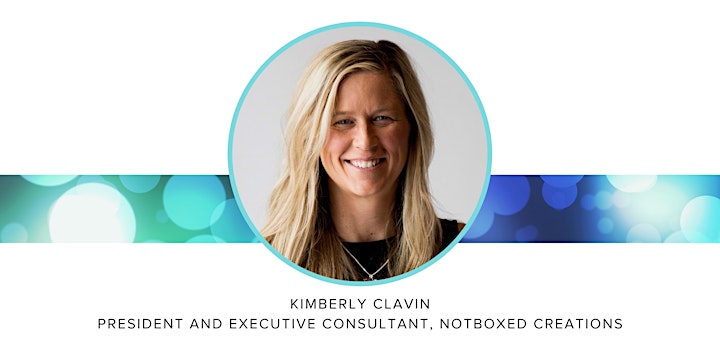 Kimberly Clavin, President and Executive Consultant of NoxBoxed Creations
Kimberly's previous experience in academics, public and private sectors has provided her rich experiences in various forms of execution. She is able to apply skills and pivot easily whether in an established large organization or a startup. She has served roles in customer/stakeholder engagement using strategies to set the direction for products and the company as a whole. She thrives off ambiguity to shape the final solutions.
Superpowers include growth mindset, business acumen, technical marketing, and communications, research, client engagement, connecting dots, and translator of consumer voice to technical applications. Her passion for the reinvention of smart, connected products and services plays into her work, focusing on opportunities to guide consumer and industrial clients on how to protect their market share through the implementation of a durable ongoing customer engagement while reducing environmental costs.

Agenda
10 minutes - Welcome & Member Updates
40 minutes - Chat with Naomi & Kimberly
20 minutes - Q&A
20 minutes - Ask & Give Exchanges
Logistics
This will be a virtual webinar, hosted on Zoom. Registrants will receive a webinar link in the days leading up to the event.
Hashtags: #CbusTogetherDigital
Follow or Mention @ColumbusTogetherDigital on Instagram
Join our members only Facebook Group
Follow us on Eventbrite to be notified for every event!
Contact us at CITY@togetherindigital.com or info@togetherindigital.com to sponsor an upcoming event.

Who Should Attend
All female, female-identifying, and LGBTQ professionals in digital and tech careers. From content strategists to designers, developers to social marketing pros from junior to executive levels - all are welcome at our events.
Please do not attend if you have a sales motivation. Soliciting our attendees and members for business or sales is strictly prohibited, and you will kindly be asked to leave. To promote your business, please consider sponsoring an upcoming event.
Men, we prefer you not attend this event. Why? By nature, when faced with challenges, women respond by creating community. This is ours. Please send your wife/daughter/sister/female colleague in your stead, sponsor an upcoming event, or purchase a group membership for the women on your team.

Who We Are
Together, we inspire and empower one another through our sharing of knowledge. Our members report they feel more confident and more equipped to elevate their career at a faster pace.
We are the network where women help women succeed in digital - and life.
Not a member? Join Today.
When you register for this event, you are accepting an opt-in to our marketing and communication about the latest news and events. You will be able to unsubscribe to that communication.
Date and Time
Location
Refund Policy
Refunds up to 7 days before event
Eventbrite's fee is nonrefundable.