Description
Columbus is an awesome place to be thanks to our active and passionate community. This is an invitation to all members of cbus tech, creative, and startup groups.
This is the fourth year we've thrown a holiday celebration Instead of our usual monthly meetings, join us for food and libations. The past two years we sold out, so this year we have a bigger venue and hope to have enough space for everyone. Big thanks to Hopewell for hosting us!
We welcome all visionaries, hustlers, and hackers. Let's get together and celebrate the holidays!
This event is brought to you by TechLife Columbus, Tech Community Coalition, and all your local community organizers. We have the leaders and members of over 19 Ohio organizations attending.
Big thanks to the groups who have participated all four years:
Please welcome our returning groups:
And last but not least, we welcome groups joining us for the first time this year!
If you're a community organizer and interested in participating, please contact us.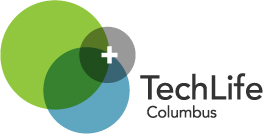 Because it's the Season of Giving, we'll be partnering with a charity and we encourage participation in leui of admission fees. The charity will be announced later.
Without our sponsors, this event wouldn't be possible. Or at least, it wouldn't be nearly as fun. We'll have limited sponsorship opportunities, please contact us if you're interested in sponsoring.