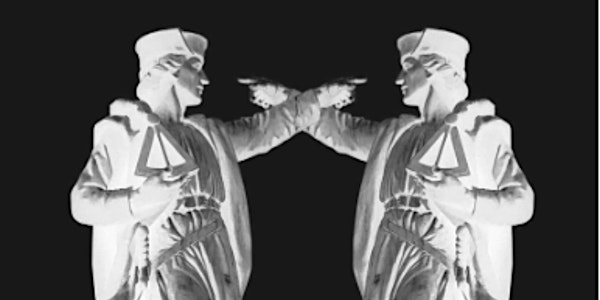 Columbus Mold-Making Workshop
In this hands-on workshop, attendees will learn the basics of silicone mold-making.
When and where
Location
Recess 46 Washington Avenue Brooklyn, NY 11205
About this event
No prior experience necessary.
This project is about sculptures that cause pain, that do real harm. Asking "Can a sculpture feel pain?" is to ask how we can make these sculptures stop doing harm, and to begin asking how we can make them feel the pain of those who are harmed.
There is an old saying: "If you believe you can damage, believe that you can fix. If you believe that you can harm, believe that you can heal." We do not get to rewrite history. We can never undo what is done. What we can do is write our history, our responses to what has been done. One way to heal is to name the harm that is being done. We can give shape to our hurt and hand it to the perpetrators of that pain. This workshop is part of what that process can look like.
This workshop is an open invitation for us to make molds of our hands, the one part of the body that is about as expressive as our mouth or our eyes. Each participant can choose a gesture, a shape of their hand to hold while we make a silicone mold and wait while it sets (total time approx. 30 minutes.) You can watch this video (feel free to mute the audio) to see the process of making the mold.
While we are waiting for the molds and casts to set, participants are welcome to share what emotions or actions their gesture symbolizes. Participants are free to take the molds and casts of their hands home with them. Or for those who choose to interact with the exhibition at Recess, casts of the hands from these molds can be used as an addition to the sculpture, either physically or through performance, in an act of "laying on of hands." This tradition is used in many spiritual practices to communicate authority over the process of healing or to anoint the sick in preparation for final reckoning with God. At the end of the workshop, everyone is invited to write down responses to prompts that the artist will reference in composing a final eulogy for the Columbus statue to be delivered on the Closing Day of Session on January 14th.
All materials/tools included.
Part of Jean-Marc Superville Sovak: Can a Sculpture Feel Pain?/ Columbus Confessionals asks viewers to explore their own connection to the various layers of meaning that have been ascribed to Columbus throughout American history. On an adjacent wall, large prints of Columbus's outline invite viewers to write down their responses to the questions "What did Columbus say in the past?", "What should Columbus say in the present?", and "What might Columbus say in the future?" Transposed onto the monument, Columbus then serves as a vessel for projections of both our anger and hope.
Can a Sculpture Feel Pain?/ Columbus Confessionals is part of Recess's program, Session, which invites artists to use Recess's public platform to combine productive studio space with dynamic exhibition opportunities. Sessions remain open to the public from the first day of the artist's project through the last, encouraging sustained dialogue between artists and audiences. Due to the process-based nature of Session, projects undergo constant revision and the above proposal is subject to change.