| | |
| --- | --- |
| Columbus Fire Recruitment Registration e-mail list | |
Event Details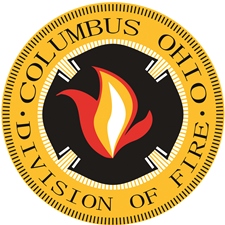 Columbus Division of Fire
Recruitment E-mail Registration
Columbus Firefighter Open Application 
 January 1st – 31st   2019
 Columbus Firefighter Applications are being accepted by the Civil Service Commission on line at:
https://www.governmentjobs.com/careers/columbusoh
 
 testing information- www.columbus.gov/civilservice
Please click the green registration button above to receive important updates and announcements about the following: 
Civil Service Firefighter testing information dates of application, recruitment events, and career information and awarness.

Free-Get Fire Ready orientation events: Get Fit & informed information sessions, introduction Firefighter Mile physical test events, preparation and test taking strategies sessions, including updated firefighter announcements.
(This page is NOT the Firefighter application, it is for announcing recruitment events ONLY)
These free sessions are provided by the Columbus Division of Fire Recruitment Office and Columbus Civil Service. There will be repeat sessions with dates announced via e-mail, as the January 2019 Open Application period approaches.
Click here to view the 2019 Firefighter Study Guide.

---
Firefighter Selection Process
The Columbus Civil Service Commission administers and regulates the Columbus Division of Fire, entry level Firefighter testing. Open application begins on January 1-31, 2019. Online applications will be available on the Civil Service website: www.columbus.gov/civilservice
Step 1: Application – The Civil Service Commission (CSC) is the administrator of Steps 1 & 2
Minumin Requirements to apply:
•             At least 17½ years of age at the time of application and 18 years old at time of hire
•             Valid driver's license (valid Ohio driver's license at time of hire) 
•             U. S. citizen at time of application
•             High school diploma or GED at time of appointment
Click here to view the Background Removal Standards.
Step 2: Written Exam, Firefighter Oral Assessment Mechanism (FOAM)& Firefighter Mile   (CSC)         
The initial testing phases will be conducted under the direction of the Columbus Municipal Civil Service Commission. Those applicants who score sufficiently high enough will proceed to the next testing phase. Prior to the test, preparation materials and study guides will be provided for the next 2019 scheduled test.  Phases I & II will be administered on the same day.
I. Written Exam - will consist of a series of multiple choice questions concentrating on information gathering, mathematics, logic & reasoning, mechanical aptitude, map reading and reading comprehension and situations judgement. This exam is a Pass or Fail phase.
II. FOAM - Firefighter Oral Assessment Mechanism is a video-based test that examines a candidate's problem sensing skills, resolution skills and interpersonal relations skills. Your oral assessment score will be weighted as 100% of your final score. Those who pass these phases will be invited to Phase III- Firefighter Mile Physical test.
           III. Firefighter Mile Physical Testing - Physical Fitness Test course. This is a pass             or fail phase. Click here to view the Firefighter Mile Candidate Orientation Guide.                   Click here to view the Firefighter Mile test video.    
Please note: only those who receive passing scores on all phases of the examination process will be placed on the Columbus Civil Service Commission Firefighter Eligible List in score order.
This Firefighter Eligible list is valid for two years, in which Civil Service has the option to extend. There may be an undetermined time period eligible list candidates, may experience a delayed time frame in the process, between phases, while on the Firefighter Eligible list. Candidates will be selected in score order from the current Firefighter Eligible list, as needed to the Background Investigation steps, to fill upcoming recruit classes for Columbus Fire Department. Recruit candidates must successfully pass Steps 3, 4, & 5 to be selected for Step 6 Appointment to the Columbus Division of Fire Recruit Class, by the Safety Director.
Step 3: Background Investigation (Division of Fire - Background Investigation Unit)
 

A Personal History Questionnaire (PHQ) will be required from each candidate along with a pre-interview, picture, and polygraph.  Candidates also will sign waivers allowing the Background Officer to conduct an extensive background investigation. Candidate's Personal History Questionnaire (PHQ) will be reviewed to ensure compliance with the Firefighter Background Removal Standards, prior to scheduling of the polygraph examination. At this time, the candidate must submit a high school diploma or G.E.D.
Candidates will submit to a polygraph examination.
Candidates and their spouse /partner/ significant other will have a face-to-face office interview with the background investigator assigned to their application.  Out-of-state candidates may work with their assigned investigator for other options if this is not possible.
Step 4: Fire Division Panel Interview (Columbus Fire Division Members)
The candidate will be required to go before a Fire Division Panel Interview consisting of Fire Division representatives. The board then will make a recommendation to the Director of Public Safety.  The Safety Director will select candidates for a conditional offer of employment.
Step 5: Medical / Stress Evaluation / Psychological Exam (Safety Director's Office)
After receiving a conditional offer of employment, candidates will be contacted to schedule Step 5. This will involve a rigorous medical examination including a vision, cardiovascular stress tests, and psychological screening.
These tests must be passed before you can be appointed to the position of Firefighter. Candidates must be free of dependence and addiction to narcotics, alcohol or other controlled substances.  The vision requirements state that vision must be correctable to 20/30 binocular and no more than 20/100 uncorrected in each eye.
 Step 6: Appointment (Public Safety Director's Office)
 Firefighter candidate names will be submitted to the Safety Director for final selection and appointment to the Department of Public Safety, Columbus Division of Fire, based on Columbus Civil Service Certification. Fire candidates will be notified by letter of an appointment date to the Columbus Division of Fire Academy.
Columbus Fire recruits will be required to successfully complete approximately thirty to thirty five weeks of paid training and graduate from the Columbus Fire Academy. All appointees will be required to successfully complete a one year probationary period from date of appointment.
CFD Recruitment: 614-645-6387
Civil Service: 614-645-0879   
It is the policy of the City of Columbus to provide equal employment opportunity in City government in recognition of the essential rights of all qualified applicants and employees; to prohibit discrimination in employment with regard to race, color, religion, sex (including sexual harassment), national origin, disability, ancestry, age, genetic information, sexual orientation or military status; to identify or eliminate barriers to the employment of qualified persons and promote equal opportunity with respect to hiring, promotion, terms, conditions or privileges of employment in each department and division of City government. The Civil Service Commission Administers and regulates the Columbus Fire entry level examination.
Recruitment Prep Session Information 
Free Recruitment Prep sessions will be offered prior to 2019 test, through the CFD Recruitment Office. Dates of sessions/events will be sent through your e-mail registration.
Session Overview Descriptions: 
1. Fit and Informed Session - class room setting
This class room event is intended to improve the applicant's knowledge, understanding and performance for the January 2019  Entry-Level Firefighter Examination, by offering test taking tips, preparation strategies, and communication techniques for the FOAM and the dimensions. Understanding the Firefighter Testing Selection Process: steps of application through hire to the CFD Fire Academy. Overview of testing phases and test content of the 2017 study guide material.
Fit and Informed sessions will consist of the following Civil Service phases: 
Phase I

-Multiple-Choice/ Written Examination

Phase II-

Firefighter Oral Assessment Mechanism/ 

FOAM

Phase III-

Firefighter Mile/ Physical
This is a class room setting. This session is not a physical fitness event. Applicants that do not have prior EMS or fire experience will benefit from attending this session. This event is OPTIONAL, and does not give any preference points to applicants. (Testing information, phases and content from 2019 study guide is subject to change).
---
 2. Firefighter Mile Introduction Session - Physical fitness event
The Firefighter Mile Introduction (attending repeated sessions allowed) is being provided to allow individuals interested in becoming a Columbus Firefighter to familiarize themselves with the physical phase of the examination. Thirty minutes of information and instruction will be provided followed by one hour of "open gym" time to attempt selected events. This is not the full Firefighter Mile course. This course has been modified, to an open gym format, to provide hands on experience and acclamation to the course.
Columbus Civil Service staff will be in attendance to answer questions regarding the testing process. Columbus Firefighters will be in attendance, for questions on techniques.  
Please note this is an optional preparation event, no preference points or special consideration for the next Firefighter Examination will be provided to attendees. This is a physical event, fitness attire is recommended. 
---
3. Get Fire Ready Orientation session - Hands on event      
The Get Fire Ready Orientation is an introduction to the overall career of a full time professional Columbus Firefighter. Experience hands on techniques, handle tools and equipment, experience mini fire operations with the Training Academy Instructors. Participate in a mini Recruit boot camp!
The sessions consist of several short demonstrations to help applicants prepare for all phases of the entry level Firefighter examination, explain testing procedures, live demonstration of EMS and Fire Ground operations, overview of physical and academic CFD Training Academy expectations.
Be instructed on physical training recruit trials, just like the academy recruits start the daily exercises with the drill commanders! Get an inside look and a hands on introduction to Firefighter tools and equipment, drills, EMS exercises and scenarios.  Speak with Columbus Firefighters about benefits of the career in the fire service and fire station life expectations/career/home balance.
 This is a HANDS ON physical event.
---
v  CFD Upcoming Recruitment Events
vFit and Informed Information session
 vGet Fire Ready Orientation
vFirefighter Mile Intro
There are no longer recruitment events available at this time.
Open application period begins the month of January 2019 on line.
Columbus Firefighter Open Application 
January 1st – 31st   2019
 Columbus Firefighter Applications
are being accepted by the Civil Service Commission
 on-line at www.columbus.gov/civilservice
Where

Columbus Division of Fire Training Academy
Event Locations to be announced
Ticket Registration for each event Required
Columbus, OH 43207


Organizer
Contact the Columbus Fire Recruitment Office 614-645-6387