Columbus Day Mass | Monday, October 11, 2021
About this event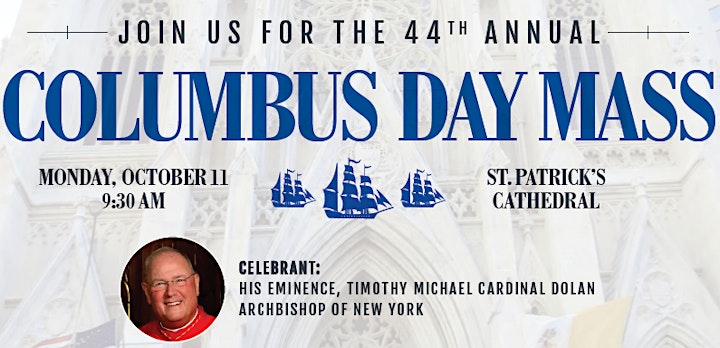 Request Tickets
Tickets are required to enter the Cathedral until 9:15 AM, at which point it becomes general admission.
To request tickets, click the "Register" button and complete the online form. Ticket requests will only be accepted online. The last day to request tickets is Friday, September 24 at Noon.
 All requests will receive a response by Monday, September 27.  
If you have any questions please contact: specialevents@archny.org 
Please note, submitting a request is not a guarantee of tickets.