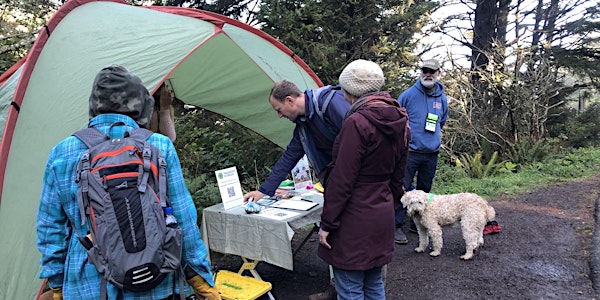 Columbia Gorge Trail Ambassadors
Sign up for an Ambassador shift in the Columbia Gorge!
About this event
Trail Ambassadors places volunteers at popular trailheads in the Columbia Gorge and around Mt. Hood. Volunteers come from around the region to give back to the trails they love by engaging with visitors around safety, ethical use of public lands, and Leave No Trace practices, as well as sharing opportunities for visitors to engage with local communities.
Only volunteers who have attended the online Trail Ambassador training may register. If you would like to learn more and take the online training, please visit trailkeepersoforegon.org/trailambassadors
Trail Ambassadors has been a collaborative effort from the start. This program is built on the foundational idea that nonprofit partners, agencies, and the public are more powerful together than apart. All of the partners are excited to continue to build on the success of the previous seasons and make this the best year yet for you the volunteer and the trails that we love on Mt. Hood and in the Columbia River Gorge.