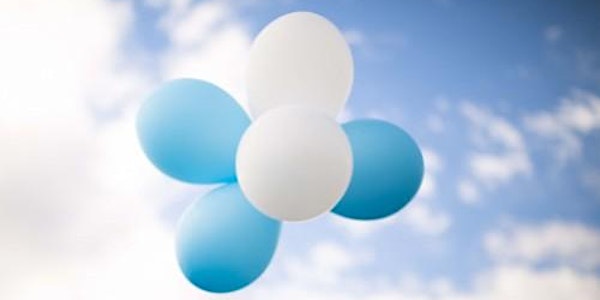 Columbia Connects: Today Show Morning Appearance
Description
Thank you for your interest in joining us at the Today Show.
Although registration is closed, you may still join us on the plaza.
Students: We ask that you please arrive at the main gates at 116th and Broadway of the Morningside Campus no later than 5:45am on Thursday to meet a member of the Columbia Alumni Association staff to head downtown. Please bring a photo ID with you, as you may need an ID for security at the show.
Alumni: Please meet us at 48th street between 5th and 6th avenues no later than 6:30am.
Don't forget to snap photos, #columbiaconnects, and tag the CAA on Facebook, Twitter, Instagram.
Questions: caaalumnirelations@columbia.edu
Join the Columbia Alumni Association and CU there! for balloons and breakfast on the morning of November 9 to celebrate Columbia Connects, an annual tradition that brings the global Columbia community together. We'll be painting the town light blue!
Students and alumni are invited to help us take over a morning show plaza!!
Let's show our Columbia spirit and flood the plaza with blue and white! Feel free to wear your favorite CU apparel, make Columbia signs and #columbiaconnects.

Balloons, swag and breakfast by Untamed Sandwiches will be provided. Transportation from Morningside campus will be provided for the first 30 students to register! Must attend the event to receive breakfast. Specific details will be sent to registrants closer to the date.
Rain or shine!!!
#columbiaconnects
Roar!
Questions: caaalumnirelations@columbia.edu
Other Columbia Connects activities and perks on November 9

CAA Brooklyn Event at Hill Country Barbecue Market. Details here
Other Columbia Connects Perks:
Hill Country Barbecue Market (30 W 26th St, New York, NY 10010 location only):
Please show your event ticket or Columbia email to receive 10% off your bill.
Harry's Italian (2 Gold St, New York, NY 10038 location only):
15% off your entire bill if you mention Columbia Connects!
Il Laboratorio del Gelato (188 Ludlow street cross street East Houston):
Special thanks to Jon Snyder '93BUS, Founder il laboratorio del gelato
30% off any item. Show a Columbia email or an event ticket!
Untamed Sandwiches (multiple locations):
Special thanks to Andrew Jacobi '12BUS, Founder Untamed Sandwiches
Get a free basil lemonade or black iced tea with the purchase of a sandwich, salad or plate. Show a Columbia email or a past Columbia event ticket.
The Heights Bar & Grill (2867 Broadway)
Special thanks to Feras Samad '17GS, Owner The Heights
Complimentary beer or house wine when you order an app. Show a Columbia email or an event ticket!
Check out additional Columbia Connects Perks HERE