Columban Way Carlow - Annual Walk 25th/26th May 2019
About this Event
'THE COLUMBAN WAY ANNUAL WALK CARLOW' is a 45km section of pilgrim trail along the journey taken by Saint Columbanus during the 5th & 6th centuries from the Blackstairs Mountains, Carlow to Kildare, Laois, Meath, Fermanagh and Bangor Co. Down where he trained. At the age of 48 he travelled to Europe founding monasteries along the way in France, Germany, Austria, eventually settling in Bobbio, Italy where he was laid to rest in 615AD.
Day 1 Starts at Bunclody and takes a scenic route along quiet country roads and through the forests of the Blackstairs mountains to the Nine Stones viewing point at Mount Leinster where it joins additional walking groups to continue onwards over the hills to his home parish of Myshall located in the foothills of the Blackstairs Mountains where the day finishes.
Day 2 Starts at Myshall village and follows quiet country roads to the town of Bagenalstown where it joins the beautiful Barrow Way and ending in Leighlinbridge at the Lord Bagenal Hotel Car Park.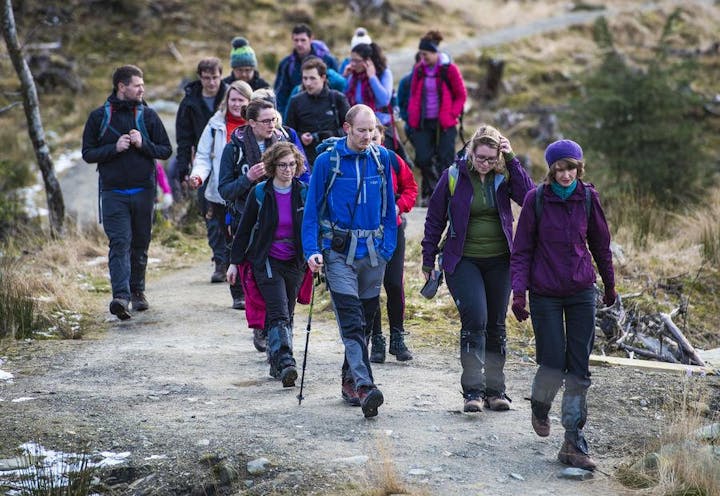 WALKS SCHEDULE
STAGE REGISTRATION POINT
Stage 1 Bunclody to Nine Stones 25th at Bunclody Library at 10.00am
Stage 2 Nine Stones to Myshall 25th at Nine Stones at 2.30pm
On arrival, please sign in at Myshall Community Centre where refreshments will be made available
Stage 3 Myshall to Leighlinbridge 26th at Myshall Comm. Cntre at 10.30am
Walk ends at Lord Bagenal Car Park in Leighlinbridge at 3.00pm Approx
Bus transfer back to Myshall or Bunclody cost €5 per person on either day