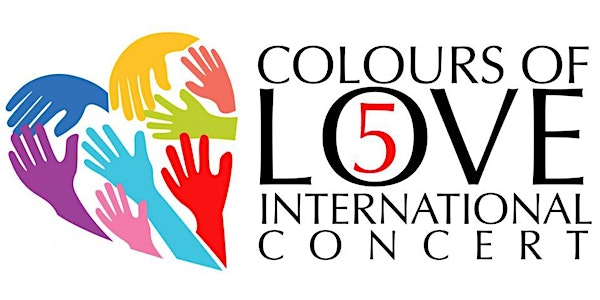 Colours of Love International Concert
Music is the universal language that binds us all together regardless of our differences.
When and where
Location
The Meeting House 2700 Bristol Cir Oakville, ON L6H 6E1 Canada
About this event
Join us on October 1st for another amazing night full of entertainment and fun at the 5th Colours of Love International Concert!
The Colours of Love International Concert is a mission of spreading love and celebrating diversity through performing arts. The universal language of music and dance builds us all together as a global society. We experience the beauty and diversity of all nationalities. These are the deepest and most profound forms of self-expression. They transcend time, borders, and beliefs. Our productions provide an environment where everyone can experience artists from around the world and embrace the many Colours of Love.
4:30 pm Red carpet
5:30 pm Concert. Experience a concert like no other! Seven performing artists representing several nations
9:00 pm Gala Reception for VIP ticket holders. Mingle with the artists and enjoy amazing food & drinks.
Colours of Love International Concert Anthem was recorded during the pandemic to spread love and bring consolation.
Colours of Love Anthem includes 16 international artists from around the world.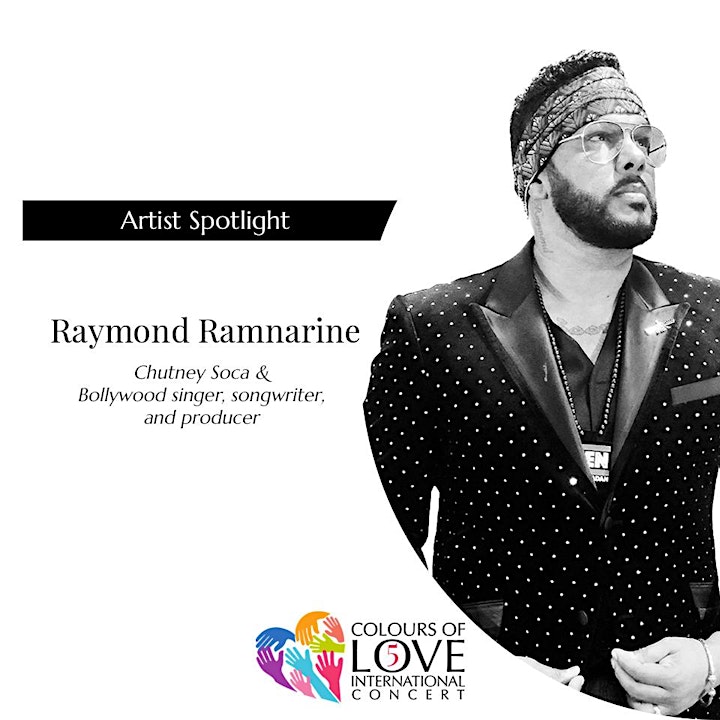 Raymond Ramnarine is a Trinidadian Chutney Soca & Bollywood singer, songwriter, and producer. He is the leader and frontline singer of the world's #1 Chutney Soca band Dil-E-Nadan. Raymond along with the band represents Trinidad & Tobago around the world and aims to take their culture to every part of the globe.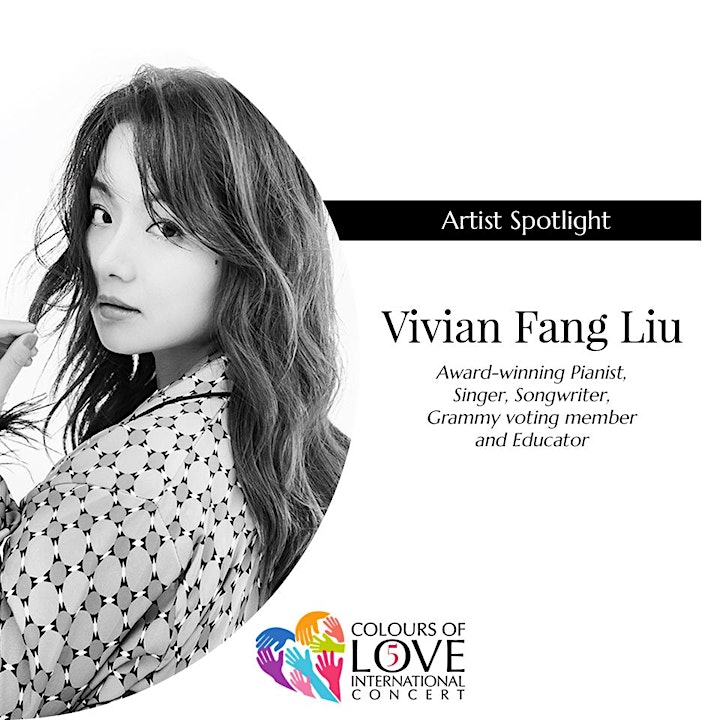 Vivian Fang Liu is an award-winning pianist, singer, songwriter, Grammy voting member, and educator. She is a multi-hyphenated artist with performance venues including the world-famous Carnegie Hall in New York, Lincoln Center, Hammerstein Hall, St. John Smith in London, and Mozart Hall in Vienna. Be mesmerized by Ms. Liu's performance at Colours of Love Concert on October 1, 2022.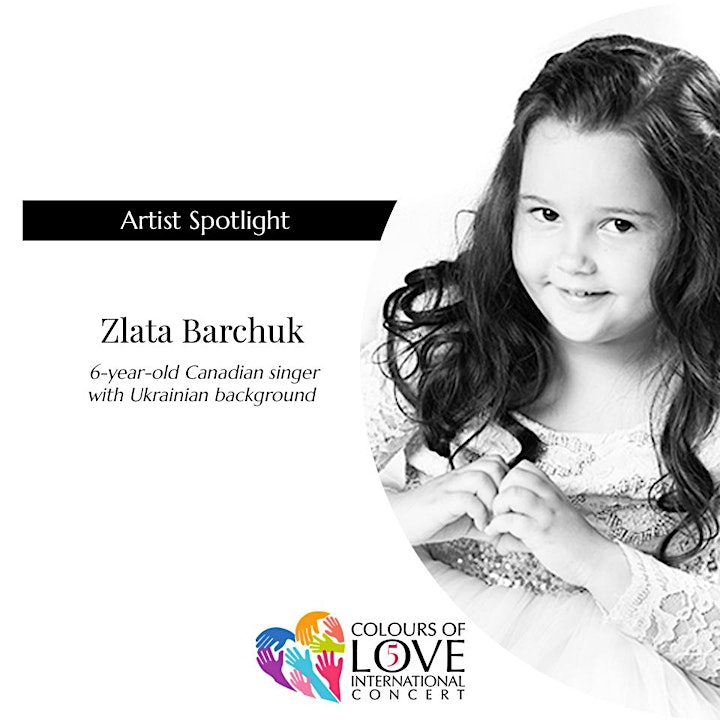 Zlata Barchuk's beautiful voice will surely melt your heart! She is a 6 years old Canadian singer with Ukrainian background. Zlata started singing when she was 2 years old, and now she is taking music lessons at Krasnooky vocal music school.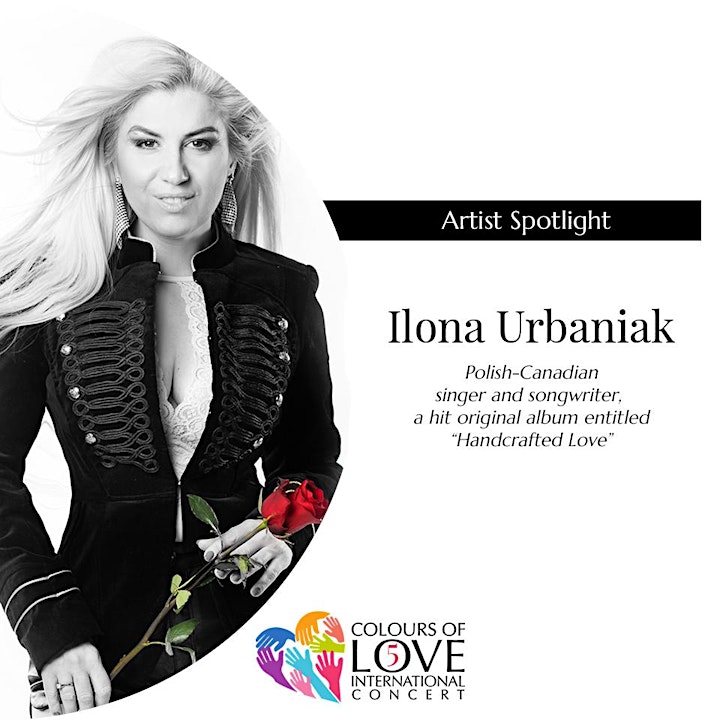 Polish-Canadian singer-songwriter Ilona Urbaniak is a woman of many talents, with a doctorate in Mathematics from the University of Waterloo and a hit original album entitled "Handcrafted Love" released in 2018. Her music is heard internationally and her latest single release "Kobieta" (A woman) appeared on National Polish TV and Radio as she continues to collaborate musically with others from around the world.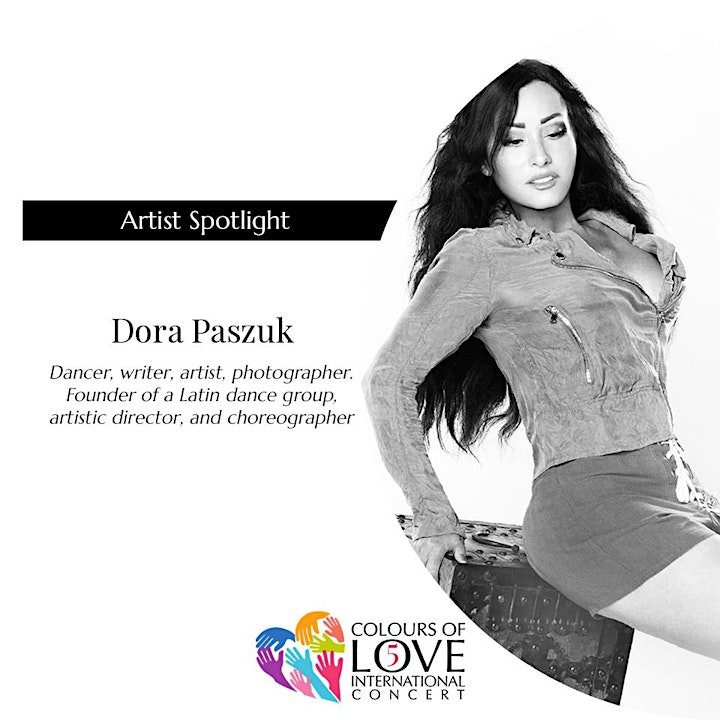 Dora Paszuk is a dancer, writer, artist, and photographer. Founder of a Latin dance group, artistic director, and choreographer. She is especially fond of flamenco dance, in which she specializes to this day. Varsovian for several generations. A versatile artistic soul with a passion for poetry.
Karelia Costales Méndez a Cuban-Canadian singer-songwriter with an artistic career that allowed her to cross many borders as a Cuba Performing in Asia and Latin America from 2013 to 2016.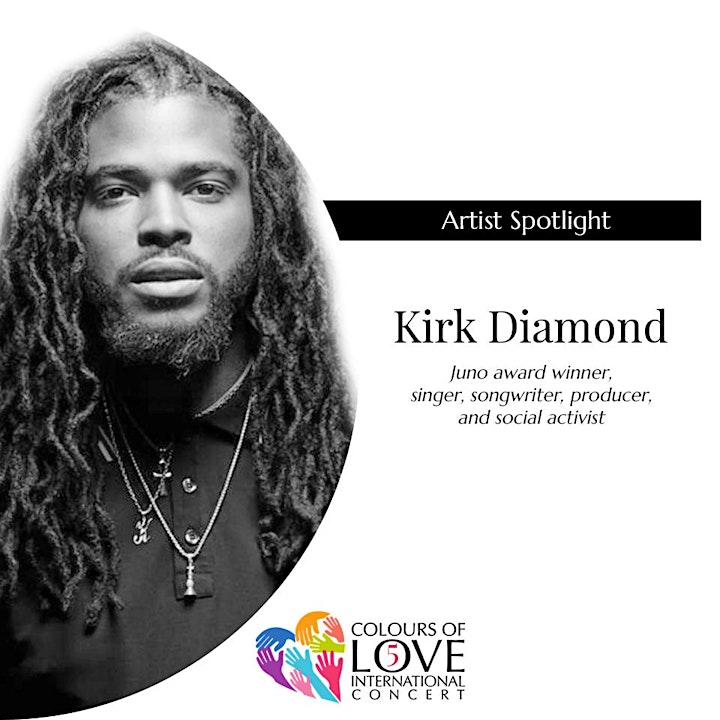 Kirk Diamond is a Juno award winner, singer, songwriter, producer, and social activist. Kirk spreads messages of unity, inclusion, and love through his music, joined by The Movement of Ahryel. Since its formation, the band has opened for international reggae powerhouses and performed on global stages.
In February 2022 Kirk received the immense honor of having named after him in the city of Brampton in recognition of his accomplishments, body of work, representation of the culture, and mark that he has made in Canada and beyond. This makes Kirk the only living reggae artist to be honored with a park.