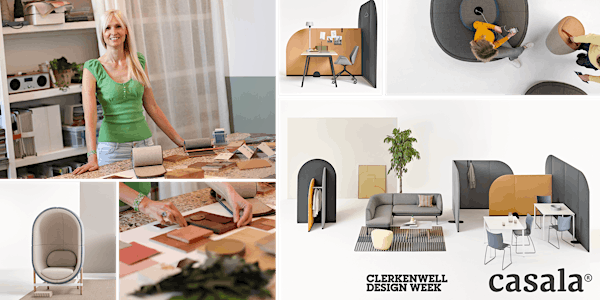 Colourist workshop with Karen Haller at the Casala showroom in Clerkenwell
Location
Casala Ltd
2 Sycamore Street
London
EC1Y 0SF
United Kingdom
Colourist workshop with Karen Haller at the Casala showroom Clerkenwell Design Week 24 - 26 May
About this event
We are pleased to announce that 2tec2, Casala, Limited Edition Rugs and Orac Decor will be present at Clerkenwell Design Week from the 24th until the 26th of May.
We've prepared an exciting programme and invite you in our showroom at 2 Sycamore Street. Our showroom will be open every day from 07:30 a.m. until 08:00 p.m.
Wednesday 25 May we organise a colourist workshop with Karen Haller.
Karen Haller is an Applied Colour Psychology Practitioner, author of The Little Book of Colour. Karen helps businesses and design professionals to use colour and design to improve well-being, support mental health and create positive change in the world.
Click on the button below to sign up for the colourist workshop with Karen Haller at the Casala showroom. Sign up quickly, because the number of places is limited.
#workshop #colourist #karenhaller #showroom #clerkenwell #clerkenwelldesignweek #cdw #cdw2022 #london