Colour of Cinema - July 13th, 2010

Monthly Event - Second Tuesday of every month
Event Details
The Spaghetti Junction Urban Film Festival, Delivering Cinema in True Colour. Audiences can expect to be entertained and moved by films that showcase a plethora of untold stories that promise a voice from independent filmmakers and award-winning performances .
Colour of Cinema is a FREE film showcase that occurs every 2nd Tuesday of the month at 7:00 pm at the newly renovated
Legacy Covington Square 8 (Lithonia Ga.30058)
( Formerly Torch Theatres, at the corner of Panola Rd & Covington Rd in the Big Lots Shopping Center)
                                         Space is limited. RSVP is required
        Space is available on a first come, first serve basis.RSVP's may not be     available due to capacity being filled, or if you try and RSVP after 4:00pm the day of the screening. Each person that wants to attend must RSVP.
      Please visit www.SJUFF.net to learn more about The Spaghetti Junction Urban Film Festival .
July Programming: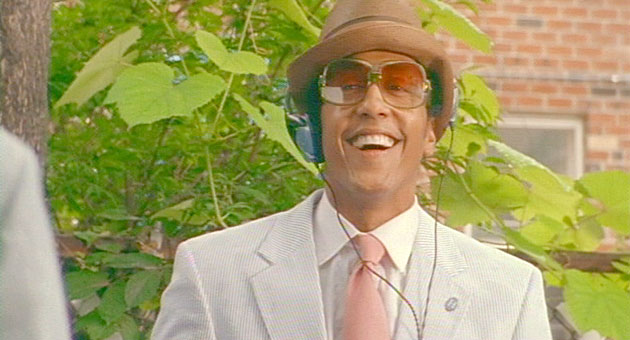 Starring
Andre Royo, Ishmael Butler, Bonz Malone and Anita Kopacz

Synopsis
Ish and Oz are best friends and roommates with big dreams of starting their own band. The two eccentric slackers make a pact to avoid the dreaded nine-to-five at all costs and  convince themselves they are living life on their own terms but come to realize that sooner or later everyone has to get a job!



Join us July 13th,2010 at 7:00pm for popcorn,movies, music,
networking and vending from artists/small businesses.
**************************************************************************
Artists or Companies interested in vending please
contact us at info@sjuff.net to receive more details.
Where

Legacy Covington Square 8
2244 Panola Road
Lithonia, GA 30058


Monthly Event - Second Tuesday of every month
Add to my calendar
Organizer
Spaghetti Junction Urban Film Festival
The Spaghetti Junction Urban Film Festival is one of the fastest growing film festivals in the southeast, and has positioned itself as the preeminent launching pad for urban films and to discover new talent worldwide.
Colour of Cinema - July 13th, 2010