About this Event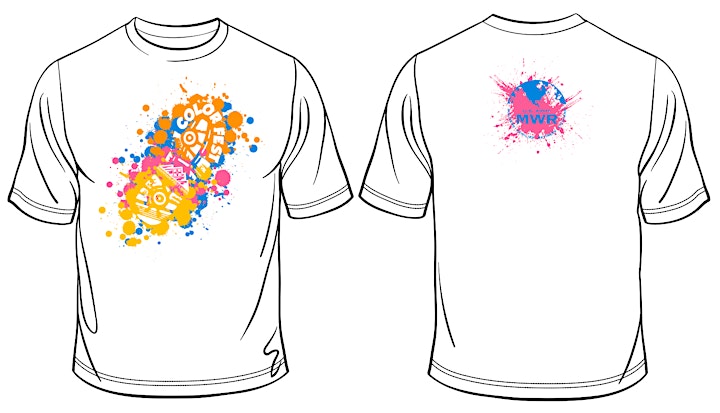 Family-friendly event for families, soldiers, and guests!
• Pre-event registration: August 3– September 12 (No late/same-day registration).
• Open to ID card holders.
• $15 per person (same day registration NOT offered)
• Children 3 and under - Free (Must complete registration if opting for in-person event. Children 3 and under will not receive a runner's packet)
• Strollers welcome - Rain covers and protective material recommended for strollers.
• No pets.
• All participants will receive their race packets in the mail.
• Runner's packets will be shipped to the address listed on the registration (US locations only).
• ALL packets will be shipped starting September 12.
• All social distancing standards will be enforced.
• Masks are required when inside any facility or when the 6 ft. social distance can't be met.
In-Person Event OR Virtual Options!
IN-PERSON OPTION
• In-person race limited to 300 runners.
• Register for a time slot to run.
• Waves of 50 runners will be released at: 7 a.m., 7:30 a.m., 8 a.m., 8:30 a.m., 9 a.m., and 9:30 a.m.
• Runners are encouraged to arrive no more than 10 minutes prior to their scheduled wave.
VIRTUAL OPTION
• Race packets will be mailed to participants with a limited edition t-shirt, sticker, and two color packets.
Race Packet Contents
• Limited edition Colors of Fall t-shirt
• Limited edition Colors of Fall sticker
• Two (2) packets of color powder
All information is subject to change.
FREQUENTLY ASKED QUESTIONS
CARSON COLORFEST: Saturday, 19 September 2020
LOCATION: Ivy Physical Fitness Center, 6415 Specker Ave, Fort Carson, CO 80913
Is the run hard? No, that's no fun! This is a fun run with lots of color, and lots of fun, not racing! This run is the best way to be crazy with friends, and family. You won't be timed, so there is no pressure to hurry and get 'er done. There will be multiple stations along the course for an extra fun bonus.
Can I Walk? Yes! You will be one of many who will be walking. We don't time the race and it is non-competitive, so you won't feel any pressure.
Are kids allowed? Yes! All kids must be registered in order to participate. Children under 3 years old are free. We do recommend that your kids are properly protected with sunglasses or goggles, and for toddlers and infants, something to cover their mouth.
Can I run with my dog? No. Dogs, cats, llamas and other pets are not allowed at The Carson Color Fest.
What is the color made of? The color powder we use is custom manufactured and produced right here in the United States. It is made from food grade quality cornstarch. It is non-toxic, is 100% safe, and also biodegradable. As with any substance, you will want to keep it out of your eyes and lungs. If you are overly sensitive, you may want to wear glasses or goggles for your eyes and use a bandana or dust mask for your mouth.
What should I wear? Will the color stain my clothes, shoes, or makeup? You can wear whatever you want but we suggest white clothing because it shows up the color the best! The color does mostly wash out after the event, but some of it can stain. We suggest wearing items that you wouldn't mind getting the color on.
Will the color get in my car? Bring a towel or some plastic bags along, and you'll be just fine. However, if you do get some in your vehicle, it can be dusted away or vacuumed easily.
FOR MORE INFORMATION VISIT https://carson.armymwr.com/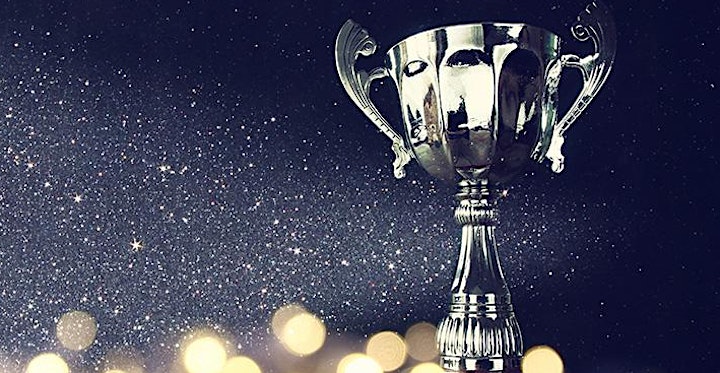 Commander's Cup Qualifier:
Receive team points for Commander's Cup at the Color Run!
Please make sure that all qualified participants include their company name when registering for 'Colors of Fall' to receive Commander's Cup points for your team.
MOI:
In individual sporting events and/or special events (i.e. fun runs), one participation point will be given for each individual who actually participates for his/her unit.
These points will be added to the actual event points to determine the final order of finish.
Event points are as follows: first place (10), second place (7) and third place (4). No event points are awarded for fourth place and lower.
Contact Lorraine with any questions regarding the Commander's Cup at (719) 526-3972
Terms and Conditions:
All information contained on carson.armymwr.com are subject to change.
No refunds issued due to late arrival or if access to Fort Carson is denied
All personnel entering Fort Carson must be in possession of a valid state or federally issued photo ID from a REAL ID Act compliant state. Current states not in compliance are: Alaska, Kentucky, Oklahoma, Oregon, Pennsylvania, South Carolina, Virginia & Washington. (Update to the REAL ID Act effective June 1, 2017)
If using an ID from a state or territory that is not REAL ID Act compliant, then an approved secondary form of ID is required. More information on the REAL ID Act can be found at https://www.dhs.gov/real-id
No federal endorsement is implied for any paid advertising.
Fort Carson MWR reserves the right to film, record or photograph event activities for post event purposes. Guests are advised that this may result in the incidental inclusion of guests within any recording or photographs.
Guests assume all risks associated with participation in this event including but not limited to traffic and/or weather variations.
The sponsors of the DFMWR Color Fest 5K and associated activities, the Fort Carson Community, its' representatives and successors are not liable for claims or liabilities of any kind arising from participation in this event even though liability may arise out of negligence or carelessness on the part of the guest in attendance.
Weather:
Event goes on regardless of weather, unless Fort Carson is closed due to inclement weather.
Those attending the event assume the risk of injury as a result of inclement weather
In the event of lighting, a warning is issued and guest are asked to clear the area and/or return to their cars until an "all clear" announcement is issued
Parking:
No parking in residential/base housing/neighborhoods on Fort Carson.
Parking is free, space is available on a first come, first served basis.
All personnel must park in designated parking areas.
Parking in prohibited areas will result in a citation and the vehicle being towed.
Please follow the signs for designated parking areas.
Physical Security/Other:
FULL LIST OF PROHIBITED ITEMS AND BAG POLICY APPLIES
100% random personal property inspection in effect.
No firearms and/or weapons allowed.
Privately owned drones/UAV's are not allowed.
No bikes/scooters/hover boards/skateboards/rollerblades allowed
Traffic:
Please observe posted speed limits.