Coloring Fashion: Natural and Synthetic Dyeing in Textiles Today

Friday, May 4, 2012 at 8:30 AM (EDT)
Event Details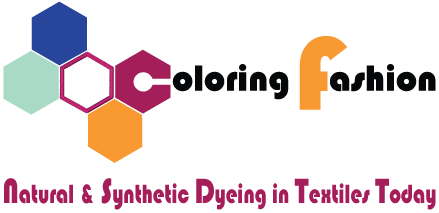 COloring Fashion is a one day public event on May 4, 2012 that is open to all students and faculty from Parsons and The New School, as well as invited professionals.
The seminar
Presentations by experts in the fields of natural and synthetic dyeing will:
•       Introduce the history, basic principles and practices of textile dyeing;
•       Explore the advantages and disadvantages of natural dye and practices;
•       Explore the advantages and disadvantages of synthetic dye and practices;
•       Consider these advantages and disadvantages in relationship to aesthetic sensibilities, innovative textile and fashion business models, small and large scale production systems, biodiversity and environmental well-being.
Location: Anna-Maria and Stephen Kellen Auditorium, Sheila C. Johnson Design Center,
               66 Fifth Avenue, New York City, 10011
---
Program
8:30 -- 9:30 AM Sign in / late registration
9:00 -- 12:00 PM Morning session         DAVID GOLDSMITH: Opening Statement
Guest speakers presentations                ANNE DE LA SAYETTE: An introduction to the history, basic principles and practices of textile dyeing with natural dyes – Large scale production systems and various industrial applications.
                                                            TOM CHAPPEL: The Challenges of Commercial Scale with Natural Dyes
                                                            MARTIN BIDE: Dyeing with Synthetic Dyes
                                                            MICHELE WIPPLINGER: A viewpoint on natural dyes and their benefic or malefic impact on the environment
                                                            QA
12:00 -- 1:15 Lunch break                      
1:15 -- 4:15 Afternoon session             
Guest speakers presentations                YOSHIKO I. WADA: "BENI: Historical Dimensions of Color & Fashion
                                                            PETER WAEBER: The bluesign® standard – Management of Environment, Health and Safety in Dyeing and Finishing
                                                            LYNDA GROSE: Color and Sustainability: Design for Change
Short Break (15 min)                             
Round Table:                                       Tamara Albu, Martin Bide, Tom Chappel, Anne De La Sayette, David Goldsmith, Lynda Grose, Jody Mckenzie, Laura Sansone, Luciana Scrutchen, Yoshiko Iwamoto Wada, Peter Waeber, Michele Wipplinger.
4:30 - 5:30 Book Signing:                     LYNDA GROSE: Fashion & Sustainability: Design for Change
                                                            YOSHIKO I. WADA: DVD -- documentary films: Shibori artisans in Japan and  Natural dyeing with sustainable methods
---
Guest Speakers and Round Table Participants

TAMARA ALBU

is a fashion illustrator and associate professor at Parsons who is interested in comparative traditional and experimental design methods and processes.

MARTIN BIDE

is currently teaching at University of Rhode Island in the College of Human Science and Services, Textiles, Fashion Merchandising and Design Program and is the former president of AATCC.

TOM CHAPPEL

is the founder of Ramblers Way 100% American wool comfortwear, and Tom's of Maine body care products..

DAVID GOLDSMITH

is a textile designer, part-time associate professor at Parsons, and a PhD candidate at The Swedish School of Textiles, where his focus is on small scale local textile value networks.

LYNDA GROSE

is a practicing designer, consultant, and assistant professor at California College of the Arts. She co-founded ESPRIT's ecollection line, the first complete ecological clothing line developed by a major corporation.  Lynda has advised clients across the non-profit, private and government sectors on issues of sustainability for almost 2 decades, including Patagonia, Gap, Sustainable Cotton Project, Aid to Artisans, Armenian Crafts Council, UNDP, and recently co-authored the book: Fashion and Sustainability: Design for Change.

JODY MCKENZIE

is the master dyer for the Ramblers Way 100% American wool comfortwear

LAURA SANSONE

is and Artist and Designer currently teaching as an adjunct professor at Parsons The New School For Design, School for Design Strategies  and School of Fashion

ANNE DE LA SAYETTE

is an eminent agro-engineer who leads the Centre of Research, Innovation and Technology Transfer in Horticulture (Centre Régional d'Innovation et de Transfert de Technologie), Rochefort-sur-Mer, France.

LUCIANA SCRUTCHEN

From global fashion markets to village stalls in remote areas of the world, Luciana has crisscrossed the world in quest of unique fabrics and textiles, weaving and design, as well as design and technology. Over the past twelve years she worked for several fashion companies in various areas of textile design; and innovative fashion digital textile projects.  A passionate collector of textiles, she creates her own work by encompassing various surface design techniques and exploring new methods of screen printing, felting, immersion dyeing, hand painting, and digital fabric technology. Luciana earned a BFA in Weaving and Textile Design from Rochester Institute of Technology, and a MFA in Design and Technology from Parsons the New School for Design.

YOSHIKO I.WADA

is a scholar, curator, artist, and founder of the Slow Fiber Studios. Her publications include Shibori: The Inventive Art of Japanese Shaped-resist Dyeing and Memory on Cloth: Shibori Now. Her film productions include Arimatsu Narumi Shibori: Celebrating 400 Years of Japanese Artisan Designs and Natural Dye Workshop with Michel Garcia: Colors of Provence Using Sustainable Methods.

PETER WAEBER

is the CEO and founder of bluesign© technologies environmental and occupational health standards used by major manufacturers and brand retailers worldwide.

MICHELE WIPPLINGER

dye expert and the owner of Earthues, has been working with plant based dyes worldwide for 35 years. She received a Certificate of Recognition in 1995 from the UNEP for successfully utilizing natural colorants in the commercial dyeing industry. Michele is the author of Natural Dyes for Artisans of the Americas, published by OAS in 1996, and numerous informative booklets and manuals on a variety of natural colorant topics.
When & Where

Anna-Maria and Stephen Kellen Auditorium, Sheila C. Johnson Design Center

Manhattan, NY 10011


Friday, May 4, 2012 at 8:30 AM (EDT)
Add to my calendar
Organizer
Parsons The New School for Design