Coloring and Cocktails at the Museum

Sunday, October 29, 2017 from 2:00 PM to 4:30 PM (EDT)
Event Details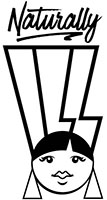 Naturally ILLustrated Presents A Free Coloring Event
Coloring and Cocktails at the Museum
Join Naturally ILLustrated for a free coloring event at the Charles H. Wright Museum! 
Color our latest curly girls from our new coloring book being released in spring 2018.
[This event is for the mature crowd.]
Registration is not required to attend.

Live DJ  |  Free Appetizers  |  Cash Bar 

Sponsored by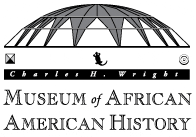 When & Where

Charles H. Wright Museum of African American History
315 East Warren Avenue
Detroit, MI 48201


Sunday, October 29, 2017 from 2:00 PM to 4:30 PM (EDT)
Add to my calendar
Organizer
Illustrator Sherrie Savage
My hair journey began when I was a small child in the late 80s. I remember sitting on the stool in my grandmother's kitchen staring at the Blue Magic jar, bracing myself, anticipating the heat from the hot comb touching my scalp. Fearing I would get burnt, but also knowing my grandmother was a hair pressing ninja. Growing into a young lady, the weight of the heavy hair grease used to silken and straighten my coily hair wasn't giving me the look I wanted. Overwhelmed by the textures of my natural hair, I experimented with perms, cornrows, braids, sew-ins and even revisited the pressing comb. As a result, I experienced heat damage, split ends and inconsistency of hair lengths throughout my mane.
I felt defeated by my hair! Needing a solution for how to retain and maintain my healthy tresses, I began researching how best to achieve this goal. On May 10, 2013, I finally made the decision to do the "BIG CHOP"!
These coloring packets and posters are samples from my coloring book, Naturally ILLustrated, which not only represents natural hair and beauty but also embodies my childhood memories of graffiti, food, fashion, boomboxes and cassette tapes! It is a celebration of all Black women, young and older and of our past and modern day Black culture, marrying the best parts of our culture from the 1980s to today with a unique filigree/graffiti artistic style. Naturally ILLustrated not only embraces our hair but also displays our power as Black women.
I hope you enjoy coloring these "ILL"ustrations as much as I enjoyed drawing them!
Happy coloring!