Description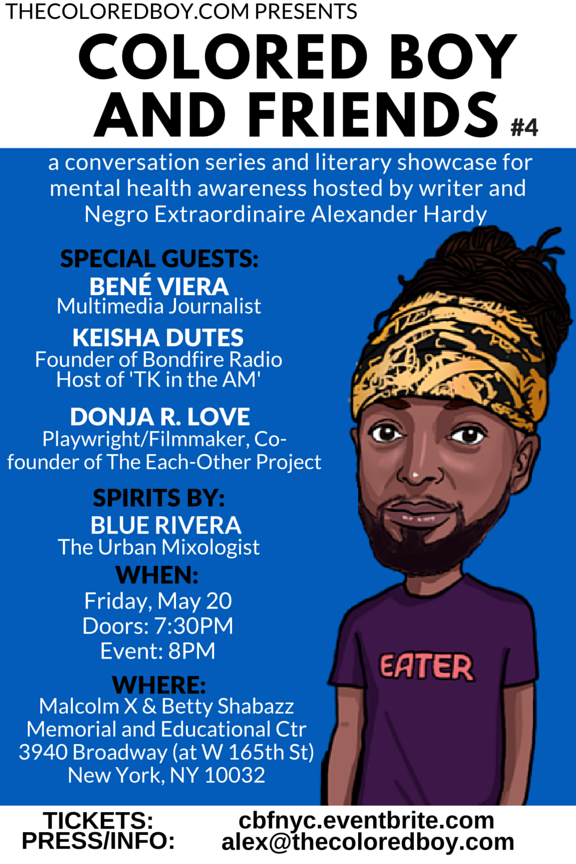 Coinciding with Mental Health Awareness Month, I'm bringing my conversation series and literary showcase, Colored Boy and Friends, to the Malcolm X and Betty Shabazz Memorial and Educational Center in New York City on Friday, May 20. This time around, I will be joined by multimedia journalist Bené Viera; Keisha Dutes, audio producer, founder of Bondfire Radio and host of TK in the AM; and playwright and filmmaker Donja R. Love, co-founder of The Each-Other Project.
In an attempt to broaden and normalize conversations around emotional and mental well being, in this fourth edition of Colored Boy and Friends, mental health and wellness shall be the theme of the night. I invited these three winners because I adore their work and simply want more people to be aware of their awesomeness. My guests and I will talk candidly about, among other things, their careers, their motivations, their tragedies and triumphs, and their mental health journeys. And maybe even their favorite chicken dishes or grits recipes. You never know. The sky is the limit. I will also be sharing new written work and having a tag team rant moment with a special guest.
WHY?
Mental illness affects each one of us, whether we know it or not. In fact, nearly one in five adults in the United States will experience some mental health issue or disorder each year. Since I began writing, speaking, and tweeting about my struggles with anxiety and depression, I have seen firsthand how cathartic opening up about the valleys and unpretty parts of life can be. As more of my homies (and readers) shared their struggles with me, it became clear that there are far more of us struggling and suffering privately, silently, than I ever imagined. There was no common thread in terms of gender, sex, sexual orientation, race, or economic status. Struggle is indeed universal.
Discussions on mental and emotional issues are too often avoided, derailed, or discouraged due to misinformation and dangerous stigmas, while fear and lack of resources keeps those in need from seeking or realizing a need for help. For Black folks, gaps in access to affordable, quality health care, a tendency to discount the seriousness of mental health, a dependence on/deference to religion ("You'll be fine. Just pray about it!"), and a host of other issues keep us from getting the life-saving support we need. As evidenced by the fact that, on average, 117 people end their own lives each day, not talking plainly and openly about this stuff is literally killing us. My aim with this and all related work is to approach this sensitive topic in an engaging, impactful, relatable way.
Meet my special guests:
BENÉ VIERA, multimedia journalist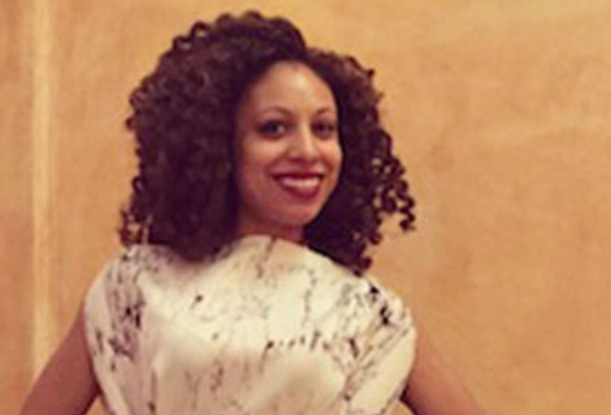 Bené Viera is a multimedia journalist and writer who covers everything from pop culture to race to gender to music. In addition to staff writer positions at VH1 and Centric TV, her work has appeared on TeenVogue.com, Billboard, Jezebel, Fusion, ESSENCE, VIBE, theRoot.comand others. Bené wrote the October 2015 ESSENCE cover story "The House That Shonda Built on the indelible Shonda Rhimes. Most recently, she penned three cover stories for ESSENCE's #BlackGirlMagic February 2016 issue. She has spoken at Columbia Law School and appeared on HuffPo Live, "The Michael Baisden Show" and the documentary "I Rise." Bené lives in Brooklyn where she rants about gentrification.
KEISHA DUTES, audio producer, Founder of Bondfire Radio, co-host of 'TK in the AM'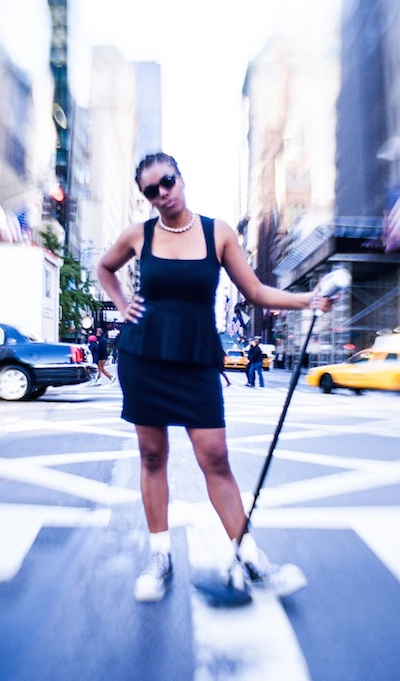 Keisha Dutes is a graduate of CUNY Brooklyn College with a degree in TV/Radio. While working in college radio stations, she honed her personality as an energetic, opinionated, funny programmer and thorough interviewer. At Ballibay Camp for the Fine and Performing Arts, Dutes taught a successful 10 week radio program for children 7- to 16-year olds which included producing and broadcasting live radio. After her teaching experience, she went on to train with outgoing producers of Rise Up Radio on WBAI in New York City, where she fully embraced the "TastyKeish" moniker and became a leader within the ever changing group of hosts on Rise Up Radio, the only youth produced program on "free speech radio's" 50+ year old Pacifica Network station WBAI.

Upon TastyKeish's departure from WBAI, she embarked on the next leg of her radio journey. She partnered with producer, Coole High and a group of creatives to start Bondfire Radio, a full service radio station with live programming to combat the zombification of commercial radio, in 2013. TastyKeish is happiest on the air live every Monday, Wednesday, and Friday 10 AM EST on her morning show TK in the AM. Co-hosted and music supervised by long time collaborator Conscious, together they engage listeners live on air via social media and their chatroom. TastyKeish also continues the legacy of teaching by providing mentorship to interns daily.
More Keisha: Web | TK in the AM | Instagram | Twitter | Bondfire Radio
DONJA R. LOVE, Playwright and filmmaker, co-founder of The Each-Other Project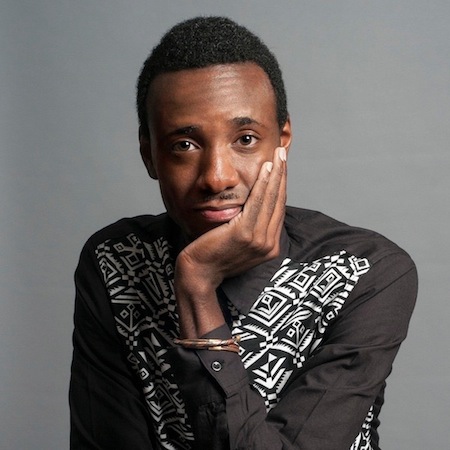 Donja R. Love is a Philadelphia born and raised playwright and filmmaker. His selected stage-plays include: The Dead N--- Poem, and Sugar In Our Wounds. His film work includes: Modern Day Black Gay (web-series), I Hate New York (web-series), and The Space Between (short film). He's the Philadelphia Adult Grand Slam Poetry Champion (2011), and Life Media Award for Best New Play runner-up (The Dead N---- Poem, 2010). He's the co-founder and creator of Ademide Theatre Ensemble, which strives to strengthen the African-American theatre experience through provocative works that highlight the quality of Black theatre; and The Each-Other Project, which strives to build community, through art and activism, for Queer men of diversity, (www.TheEachOtherProject.com). He resides in Brooklyn, NY and teaches playwriting.
More Donja: Web | Facebook | Instagram | Youtube
Previous Colored Boy and Friends guests have been literary rockstars, branding wizards, cancer survivors, performers, media makers, and moguls-in-training. Among others, cancer survivor and performer Andre Singleton, Mic.com Senior Correspondent Darnell Moore, choreographer Shernita Anderson joined me at the Winter Edition. Blogger, media personality and author of Don't Waste Your Pretty, Demetria Lucas (seen on Bravo's Blood, Sweat & Heels); world traveler and Founder/CEO of Tastemakers Africa, Cherae Robinson; and pop culture connoisseur, literary superthug and Jezebel staff writer, Clover Hope brightened up the Spring Edition. Abernathy Magazine publisher Willie Jackson and TOMS 2015 Global Giver and word traveler Bayyina Black were featured "Friends" at the Summer Edition, which was broadcast live from the 2015 Bondfire Radio Audio Festival in Brooklyn.
View the rest of my mental health-related work here. View my professional writing portfolio here.
Contact me via email [alex at thecoloredboy.com] for press, sponsorship, or general information. You're so pretty.
Organizer of Colored Boy and Friends: Mental Health Edition
Alexander Hardy is a writer, mental health advocate, dancer, educator, and lupus survivor. He is co-host of The Extraordinary Negroes podcast and Founder and Creative Director of GetSomeJoy, a creative wellness agency promoting mental and emotional wellness to marginalized and underserved communities via dynamic live, digital storytelling, and resources. He has written for Ebony Magazine, CNN.com, Food & Wine, Esquire, Courvoisier, The Root, The Huffington Post, Saint Heron (here), and Very Smart Brothas (here) among other outlets, and works with English and Spanish speakers as a Youth and Adult Mental Health First Aid instructor. When not writing at TheColoredBoy.com, he enjoys naps, cheese grits, Janet Janet Jackson, and a meaty memoir. Alexander does not believe in snow or Delaware.