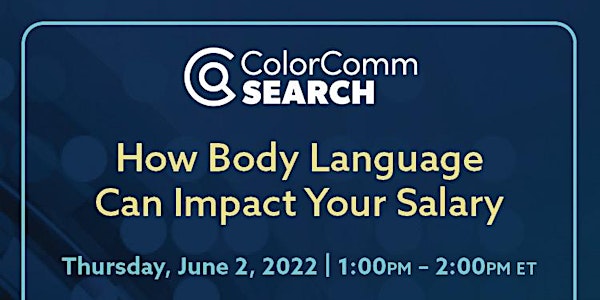 ColorComm Search Presents: How Body Language Can Impact Your Salary
Learn from Linda Clemons, on how body language can impact your salary.
About this event
Improving confidence through body language. The do's and don'ts of non-verbal communication. In person and on screen.
Linda is a body language expert trained and certified in Analytic Interviewing and Statement Analysis™.
Speaker:
Linda Clemons: CEO, Sisterpreneur and Body Language Expert