ColorComm Dallas Presents Personal Image: The Fashion & Style Event

Thursday, April 19, 2018 from 6:30 PM to 8:30 PM (CDT)
Event Details
ColorComm Dallas and fashion communicators throughout Dallas-Fort Worth will collaborate on a panel conversation to discuss their careers as leaders in the fashion industry.  Learn how our panelist started their career journey in the fashion industry, fashion campaigns and editorials they're most proud of.
We'll also discuss steps to starting a career in fashion, being independent in the fashion world, challenges faced working in the industry, fashion trends, the importance of personal appearance, and much more. This event will offer attendees a unique perspective of what it's like to work in the fashion world and an opportunity to talk about fashion and style from communicators who work in this field every day. 
Following the panel we will hear from Tamra Nicole – Style Influencer and Stylist & Custom Specialist, Trunk Club. She will share about her career, background and will reveal two ColorComm Dallas members who will receive makeovers.
---
Dr. Lauren Freeman - CEO, Dress for Success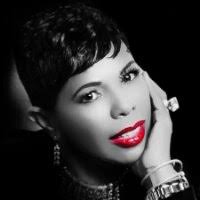 A visionary "One Platform Multiple Solutions." Concept. Founder, CEO and Managing Partner at Lauren Fabulous Firm, LLC, Lifestyle Designer, Author, Motivational Speaker, Style Icon, Entrepreneur, an established business leader with over 30 years' experience. I believe in focusing on a positive future outcome. I am dedicated to bringing positive changes to the face of health, fashion, media, and recognized brands. I come; from an extraordinary family, both in size and in accomplishments. My lineage is steeped in entrepreneurship.
Having roots firmly grounded in business etiquette and fashion expertise, small town beginnings to Beverly Hills and now back to Texas, for over a quarter of a century, naturally grown, organic and developed into Diva of Divas.
At a young age, I knew that fabulous designing and entertainment would play a major role in my career. I attended California State University, where I began working professionally in the fitness, entertainment, design, and media industries. Working alongside media moguls, my past and present client list includes: Steve Harvey, Richard Simmons, L.A. Lakers, Lisa Leslie (WNBA), Kaplan College, Donna Joyner Richardson, Gerald Levert, Sue Wade (Wade College), Rod McDonald (Artists Boot Camp), Kim Dawson (Kim Dawson Agency), Kathy Tyner (KD Studios), Leslie Ezelle (Leslie Ezelle Designs), Gordy Love, (G007 Entertainment), Nitaya Sittipanyaphitug (Catherine – Purity Lab), and Tisha Corcoran (TC Make Up). 
Lauren, is establishing herself as a highly respected and admired public figure.
---
Leah Fraiser – Fashion Journalist and Author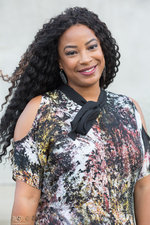 Leah Frazier is a leading FashionPreneur™ and was recognized as one of Dallas' most successful women for 2015. In addition to this elite recognition, Leah received the "Rising Star" award for fashion blogging by Fashion Group International of Dallas in 2017, and was also nominated as one of the Best Journalists of 2017 by Cosign Magazine. She is a multi-licensed attorney turned fashion guru, who unapologetically left the practice of law to pursue her fashion ventures. Leah has built a multi-faceted empire as an award-winning fashion journalist, media
personality, celebrity stylist, digital marketing expert, and in-demand fashion consultant to notable brands. In addition to being a brand ambassador for the Dallas Entrepreneur Center, Leah leads the fashion track for Dallas Start-Up Week, and founded Fashion Connext, which boasts over 300 fashion entrepreneur members
since its inception in early 2016. Leah is also the proud owner of Think Three Media – a creative marketing agency
focused in the areas of content marketing, social media marketing, and public relations services for brands spanning the industries of fashion, beauty, public speaking, the performing arts, food, lifestyle, and more.
Leah has been featured on Vogue.com, CBS Local, Chase TV, Fox TV, Good Morning Texas, Haute Living Magazine, and many other outlets as an expert in fashion. Leah has cultivated top-tier partnerships with Belk, Cantu Beauty, The Adolphus Hotel, Marshall's, Via Spiga, Vogue, NeoBantu, Clark's Shoes, Brahmin, Neiman Marcus, Warner Bros., Shoedazzle, Yosi Samra Shoes, and more. Leah has co-authored her first book, The Success Factor, which will be released this May.
---
Mia Meachem – Chief Marketing Officer, Highland Park Village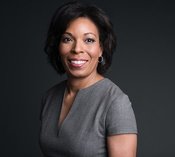 Currently Mia is Chief Marketing Officer at Highland Park Village, where she leads all marketing efforts and manages a highly experienced marketing and personal shopping team. Mia's professional background boasts executive leadership and managerial roles at celebrated brands including Neiman Marcus, Burt's Bees, The Estee Lauder Companies and Land Rover North America. Prior to joining Highland Park Village Mia served as Vice President Marketing, Neiman Marcus Stores, where she was responsible for all marketing and advertising efforts for Neiman Marcus stores. This included engaging and leading an agency on branding efforts, driving all advertising efforts including print and digital and developing omni-channel promotional activity. 
Upon graduation from UCLA, Mia joined Land Rover North America, throughout her 8-years at Land Rover North America she helped the brand establish itself in the luxury automotive marketplace. After receiving her undergraduate degree in English Literature from the University of California at Los Angeles (UCLA), Mia earned her MBA at Duke University's Fuqua School of Business. Mia resides in Dallas with her 9-year old son Asher.
---
Franklin Moss- Founder, Franklin & Anthony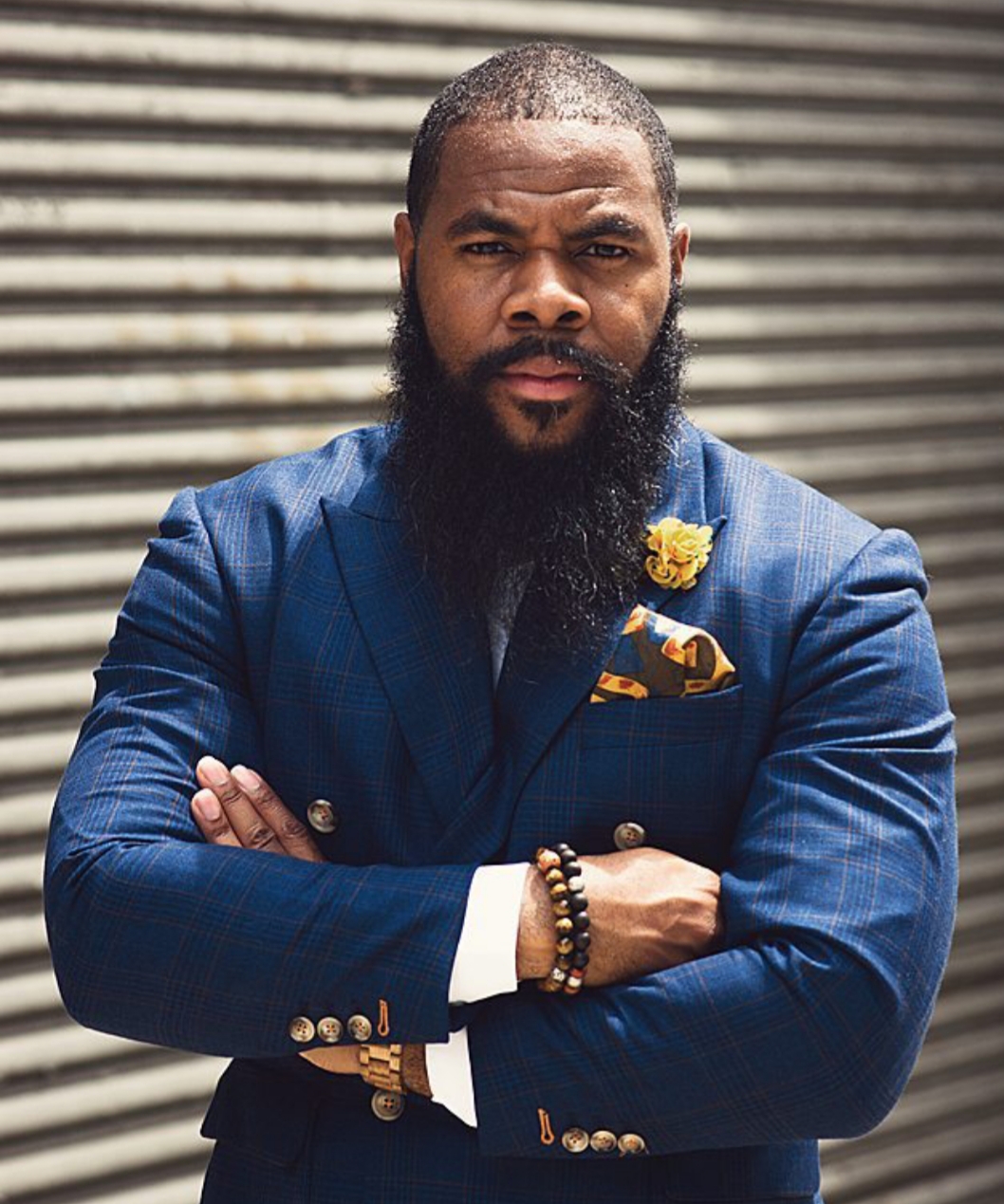 Although Franklin & Anthony is a relatively new and innovative bespoke suit company, Franklin Moss has been working in the industry for years hosting fashion shows. Due to his unique style, Franklin's advice was often sought after by close friends. Word of mouth and social media led him to acquiring and styling his first clients, producing small fashion shows, and styling for New York Fashion Week designers and major shows in Dallas. Franklin invited other designers and fabric makers to the table in an effort to create unique suits for men and women with a classic inspiration and a touch of modern flare. With fabrics from all over the world and tailors with decades of experience, he and his designers are able to create the exact look you have always envisioned or wanted for yourself. They work to create a style and build an image that will never fade. 
---
Tamra Nicole – Style Influencer and Stylist & Custom Specialist, Trunk Club.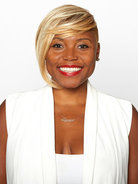 A proud Houston, Texas Native , Tamra Byrd is a Stylist and Custom Specialist at Trunk Club, a Nordstrom company. Through Trunk Club, Tamra serves clients in the DFW area as well as all over the country.  Working closely to match today's hottest looks with clients' style and body type, Tamra educates clients about proper fit and how clients' pieces can work together to create dynamic looks. Tamra styles both men and women and makes Custom Clothing for Men.
Tamra first got bit by the Fashion Bug while working as an assistant to Tameka Raymond (Usher's former stylist) in Atlanta, GA., where she handled wardrobe logistics for  Usher Raymond's "Here I Stand" album.  The experience sparked a greater interest in fashion, and Tamra set out for Parsons The New School for Design to study Fashion Marketing. While at Parsons, Tamra had the opportunity to travel to London to study at the University of Westminster and work at House of Fraser as an intern. She also interned at Barneys New York while in her last semester at Parsons. 
With a Parsons degree, Tamra joined the team at Bergdorf Goodman, bringing in $7 million in revenue as an assistant, and was promoted after only one year. Although she was flourishing as a fashion talent at Bergdorf, Tamra was ready take her lessons learned, both in fashion and in life, and help her fellow Texans stand out in style. In October 2013, Tamra came to Dallas, the Fashion Capital of Texas. Tamra found her way to Trunk Club Dallas in September 2015. While at Trunk Club, Tamra has been promoted several times and serves on several boards throughout the company.  By putting her two favorite sayings into practice—"Slow and Steady Wins The Race" and "Be aMAZEing"— Tamra is winning over clients all over the Metroplex with her impeccable taste, keen eye for fashion, and ability to combine trends and personal preferences into unique personal style.  
To see Tamra's skills in action, follow her on Instagram (@tamranicole) & look out for her "Tam's Tips" where she provide styling tips for both men and women!
When & Where

Dress for Success Dallas
5580 Peterson Lane
#Suite 155
Dallas, TX 75240


Thursday, April 19, 2018 from 6:30 PM to 8:30 PM (CDT)
Add to my calendar
Organizer
The ColorComm mission is to personally connect women with other like-minded individuals to build a strong network of leaders by creating mentors/mentees, business relationships and friendships. ColorComm offers a unique opportunity for women to share experiences and learn from one another to enhance their personal and professional development.
ColorComm Dallas Presents Personal Image: The Fashion & Style Event