ColorComm Dallas: Diversity + Emerging Markets in Advertising

Wednesday, December 19, 2018 from 6:30 PM to 8:00 PM (CST)
Event Details
Millennials might have the most buying power in the current marketplace, but Generation Z, the most diverse and inclusive yet, is on track to outpace them – and quickly.
We will discuss what that means for marketers and explore the changing face of consumers and their needs including seamless mobile-first interactions, cause-based marketing, bespoke experiences and collaborative relationships. This dynamic panel will also explore conscious and cognitive approaches to race and inclusion.
Meet us at the beautiful space that is Industrious Dallas for dialogue on emerging markets and diversity!
---
Tammy Adams-Ousley: AT&T Director of Marketing Communications for AT&T Business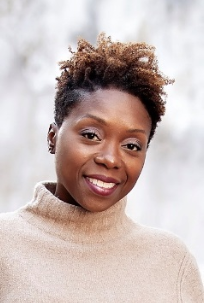 Tammy Adams-Ousley is Director of Marketing Communications for AT&T Business. She is currently responsible for the acquisition marketing strategy for DIRECTV for BUSINESS SM , overseeing all digital and direct marketing.
Since joining AT&T Business' Marketing organization, she has spearheaded numerous campaigns to increase mobility and wirelines sales, driving $1B+ in long term value. She initiated the pivot to a customer journey-type campaign structure, marketing to customers according to their buying journey and therefore, leading to a significant increase in engagement. Under Tammy's guidance, AT&T Business has increased investment in multicultural business marketing, launching campaigns to engage diverse business owners with culturally relevant messaging. She began her career at AT&T after graduating with a Bachelor of Arts in Organizational Communications and a MBA in Finance from the University of Tulsa. She has held several positions in corporate strategy, market analytics and finance.
Tammy currently resides in Dallas, TX with her husband and two boys, Trey and Luke.  
---
 J. Isaac Morales: President of Inspire (Moroch's Hispanic MKTG Branch)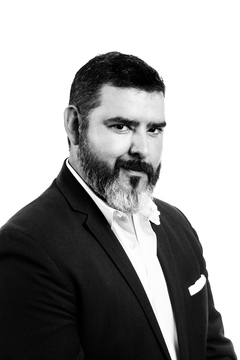 Issac is an 18-year veteran of the ad industry with experience at some of the most accredited multicultural shops in the nation. Of Texican decent, Issac ventured out of his beloved Texas and did a three-year tour of duty in the Big Apple where he developed an appreciation of all things Hispanic. He brings an unorthodox approach to his leadership style utilizing his experience in the Hispanic market to do more with less. The only thing he's more passionate about than advertising is the Dallas Cowboys and he believes every year is a Super Bowl year.  
---
Brandi A. Rand: Assoc. Director of Social Media for Burrell Communications and Comms Director ColorComm Dallas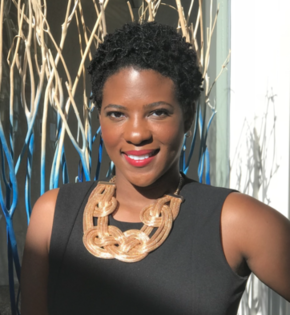 Brandi Rand is a rock star wife, proud mom of an amazing 3-year-old son, and an advertising exec at one of the largest multicultural marketing firms in the world, Burrell Communications, where she leads social media strategy for the African-American segment for her client Toyota. A champion of diversity, Brandi enjoys helping her clients understand the importance of developing consistent, relevant messaging that speaks to diverse consumer bases.
In her 10+ years in advertising she's launched integrated marketing campaigns for AT&T, Sally Beauty, Samsung and Uber; and has partnered with major media outlets including Essence, The Root and BET. Her work can be seen on the social handles of some of the biggest names in sports and entertainment from Jerome Bettis, Jason Witten, and Terrell Owens to Gabby Douglas, Jordan Spieth, and Anthony Anderson.
As a speaker and trainer, Brandi consults entrepreneurs and leverages her corporate experience to help nonprofits and small business create marketing success locally. She also shares her expertise with M.O.B.B. United for Social Change, a social justice organization, and currently serves as Comms Director for ColorComm (Dallas chapter), a business community for women of color in the communications industry.
---
Ryan Smith: SVP & Partner Global Insights and Analytics Lead FleishmanHillard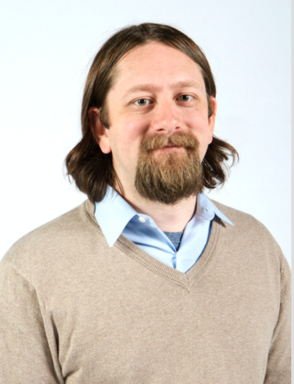 As the global social insights and analytics lead Ryan brings >15 years of experience from a wide variety of brands from all industries. His work focusses on developing social insights, measuring the impact of communications, and crisis counsel. His experience spans many brands including AT&T, General Motors, Google / YouTube, Aramco, USAA, JetBlue, Capital One and others. An FH Certified Crisis Counselor specializing is social forensics, analytics, and monitoring that enable data-driven decision making at the speed of a crisis. Insights and analytics work requires a unique balance between art and science that allows him to focus on the human element, rather than the numbers.
When & Where

Industrious Dallas
1722 Routh Street
Suite 900
Dallas, TX 75201


Wednesday, December 19, 2018 from 6:30 PM to 8:00 PM (CST)
Add to my calendar
Organizer
The ColorComm mission is to personally connect women with other like-minded individuals to build a strong network of leaders by creating mentors/mentees, business relationships and friendships. ColorComm offers a unique opportunity for women to share experiences and learn from one another to enhance their personal and professional development.