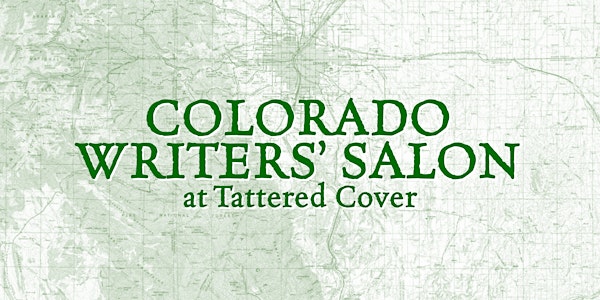 Colorado Writers' Salon: Holiday Recipes with Chef Keith Jones
Tattered Cover is proud to present an evening with Chef Keith Jones as he presents easy to make holiday recipes
When and where
Location
Tattered Cover Aspen Grove 7301 South Santa Fe Drive Littleton, CO 80129
About this event
Chef Keith Denard Jones and Honey Smoked Salmon have teamed up to bring you two wonderful dishes that are sure to be a hit and welcomed addition to your holiday table; Honey Smoked Salmon Butternut Squash Coleslaw and Honey Smoked Salmon Bulghur Wheat Salad.
Chef Keith has been extremely busy since the onset of the pandemic and his first project off the press is his newly released bestselling memoir titled Well Done which we're bringing in the store and will be available for purchase and signature after the event!
Well Done – Bringing Soul to the Recipe of Life is a fun and entertaining read about the incredible journey through a period of life of this accomplished chef. His lessons learned, obstacles faced, failures, accomplishments and everything in between and an added bonus a few of his favorite recipes are included.
Originally from Detroit, Michigan Jones studied under Certified Master Chef Edward Janos for over eight years, learning classical French cuisine and techniques. Jones was certified as an Executive chef in 1999 and is described as the chef with the big personality who feeds all the senses while sharing over thirty years of culinary artistry and chef's secrets through his live presentations and T.V. show, "Eatertainment" which was seen in over 55 million homes! He started his TV career in Japan with his show "Champagne Chef". That quickly led to him being selected as host of his next show called a "Taste of Belize". Currently, he was a featured chef on the hit Spike TV show "Bar Rescue" and has another pilot currently being shopped.
Jones has been featured on several T.V. networks and radio stations across the country, including Spike TV, Yes Network(Yankees Entertainment), KBCI 2 (Boise), ABC 4 (Salt Lake City), WJBK Fox 2 (Detroit), KCNC-TV(CBS), KUSA-TV(NBC), KMGH-TV(ABC), KDVR-TV(FOX), KWGN-TV(CW), PBS-TV, ESPN radio, KS 107.5, Mix 100.3 radio, V 103 radio, KOSI 101 radio, KYGO radio, just to name a few.
Tattered Cover Book Store, Colorado Writers Salon, Honey Smoked Salmon and Chef Keith Denard Jones are thrilled to partner up on this holiday event and welcome you all to this in-person session that we'll classify as a cannot miss for your calendar and holiday enjoyment!
For more information on Chef Keith or Cooking with ChefKDJ events, please visit ChefKDJ.com.