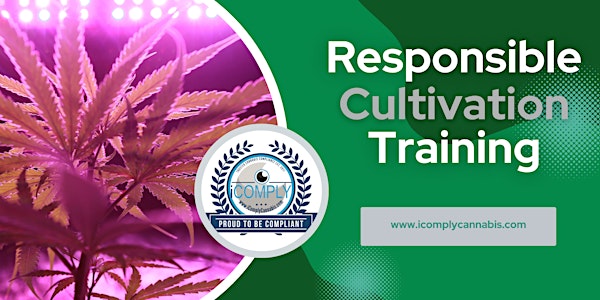 Colorado Responsible Cultivation Training - March 2023
Establish Compliance Standards across your organization with Documented Employee Compliance Training for the Cannabis Industry.
Date and time
Ends on Friday, March 31 · 4pm PDT
About this event
The Responsible Cultivation Training program is a training program designed for individuals who work in the cannabis cultivation industry. The program is designed to provide employees with the necessary knowledge and skills to ensure that their organization operates in compliance with relevant regulations and laws.
The training program covers a wide range of topics, including an overview of Colorado's cannabis laws and regulations, plant biology and growth, proper cultivation techniques, pest and disease management, and facility safety and security.
The training is delivered online and can be completed at the learner's own pace. It includes videos, and quizzes, to ensure that learners have a solid understanding of the material. Upon successful completion of the program, learners receive a certificate of completion that can be used to demonstrate compliance with Colorado's training requirements.
This course includes 2-5 hours of online training videos, a 100+ page training manual, and documented assessments.
Our compliance training classes save companies thousands of dollars in cost and risk and greatly alleviate owner and employee stress in an environment of increasing enforcement. Each state may have specific regulations for owners, operators, and employees. With hundreds of thousands of investment dollars on the line and the forward momentum of regulatory models, compliance is more critical than ever before.
Each time the rules change, we monitor and record those changes to simplify the world of compliance across the industry. If you do not see your state listed with available tickets, please contact us for more information about when your state is going online.
About the organizer
We provide compliance-conscious clients the most relevant, effective, meaningful and comprehensive compliance support, infrastructure development, and operational integrity.
We are a trusted resource for governments and businesses alike seeking to comply with cannabis regulatory frameworks worldwide.