Colorado Ranches Photography Workshop Winter Session

Friday, March 17, 2017 at 1:00 PM

-

Sunday, March 19, 2017 at 11:00 AM (MDT)
Event Details
71 
MUSIC MEADOWS RANCH PHOTOGRAPHY WORKSHOP  
Dan Ballard Photography
March 17 - 19, 2017
COST: $1200 ($300 due upon registration, balance due by Feb 16th, 2017)

FULL
---
A herd of horses running against a mountain backdrop, old barns, cowboys, homesteads, natural grasses, streams & so much more will all be a part of this fun exciting 3 day workshop!  During the course of the workshop we will be visiting 2 beautiful ranches.   The 1st, nestled at the foot of the majestic Sangre de Cristo Mountains,  sits at an elevation of 9,000 feet & is a true Colorado working cattle ranch.  The picturesque 4,000-acre, Music Meadows Ranch, is operated by third generation family rancher Elin Parker Rusher.  She  works and manages the ranch and  she prides herself on staying true to her roots and land.  We will be visiting Elin on Saturday morning (very early).  She will run her horse herd for us for some great sunrise shots, followed by the chance to photograph working cowboys.  We will be having lunch with her in the ranch house.
---
Located in south-central Colorado, the Wet Mountain Valley may be the state's most beautiful and unspoiled mountain valley. The Valley is bordered on the East by the Wet Mountains and on the West by the Sangre de Cristo Mountains: the longest and straightest mountain range on earth. The Sangres' string of 13,000 and 14,000 foot snow-capped peaks tower over the 7,800-foot valley floor.
---
What is included:  
Saturday Lunch, Bottled water  & Light snacks for the early mornings
 **Lodging, transportation & meals are NOT included.
 Lodging:
Lodging is up to each individual participant.  1 recommendation is the Lampost Lodge.  There are 7 guest rooms each with their own bath.  It also has a very nice "great room" for relaxing.  Please read their cancellation policy before booking.  719-783-2876 (Barb or Dick)  Other recommendations are the Courtyard B & B 783-9616 and the Westcliffe Inn.  719-783-9275 Please book your room as soon as possibe.
Transportation:  
Transportation to & from the Westcliffe area is up to each individual participant.   The COlorado Springs airport is the closest & about a 2 hour drive.  Driving conditions will consist mainly of hard dirt packed roads.  A standard car should be sufficient. When possible we prefer that participants car pool with each other. If you are willing to drive please let us know.
---
Terms & Conditions:
Deposits - The  deposit amount specified with each workshop is due at the time you book a workshop. Your space is not reserved until we receive your deposit. The full balance is due 30 days prior (or on the date specified on the workshop page)  to the start of the workshop. If we do not receive your balance by this time, we reserve the right to cancel your workshop and/or fill your spot off of a wait list. In the event of such a cancellation, no refunds will be provided.
Cancellation, Refund & Delay  Policy - All workshop schedules and plans are subject to change at our discretion depending upon weather, health and safety considerations, or any other factor related or unrelated to photographic opportunities as we see fit.  Full refunds of all monies paid will be made if a workshop is canceled by us or if the workshop is rescheduled and you are unable to attend on the new date.  Dan Ballard Photography is not responsible for any other costs which participants may have incurred, including but not limited to travel, car rental, lodging, insurance, photographic purchases and/or rentals.
If you cancel your workshop  the following applies.  If cancellation is received at least 90 days prior to the start of the workshop, the deposit can be applied to another workshop of your choice.  For cancellations received 31 - 89 days prior to the start of the workshop the deposit will be forfeited.  For cancellations received 0 - 30 days prior to the start of the workshop, all deposits and workshop fee's will be forfeited.
No refunds will be given for delays or cancellations due to inclement weather, flights, or other events beyond our control, either before, during, or after your workshop. We are not responsible for any additional costs you may incur due to delays or cancellations.
Save This Event
When & Where

Wet Mountain Valley

Westcliffe, CO 81252


Friday, March 17, 2017 at 1:00 PM

-

Sunday, March 19, 2017 at 11:00 AM (MDT)
Add to my calendar
Organizer
Dan Ballard Photography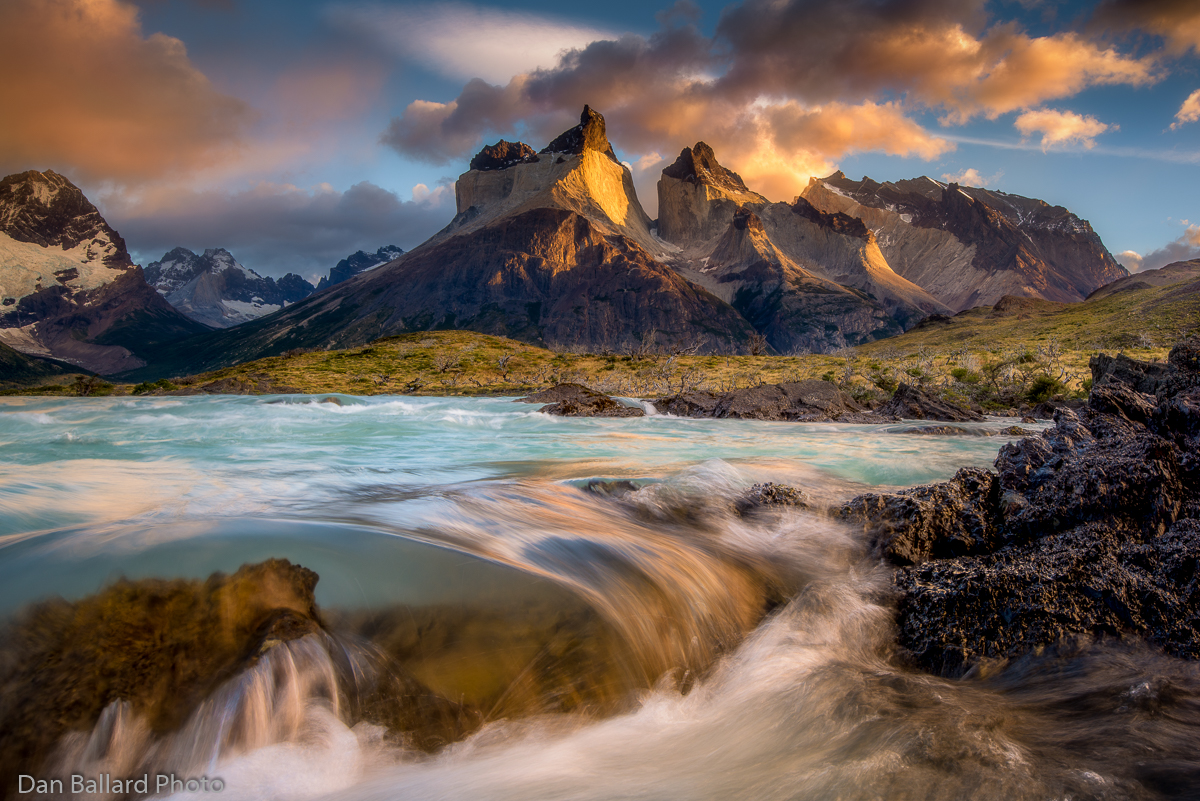 ---
Dan Ballard is an internationally known travel and landscape photographer and keynote speaker. He gives presentations on photography around the world at symposiums, festivals, trade shows and workshops.


Dan has visited over 60 countries on five continents around the globe, and his work has attracted the attention and praise of some of the biggest names and companies in the photo industry.  Dan's images have been on display around the U.S. in museums and galleries, and he has sold images to clients around the world, including The National Geographic Society and The Travel Channel. He is proud to be on the Mpix, Zenfolio and BlackRapid Pro Teams, and to have strong working relationships with the most trusted names in photography, including SanDisk, ThinkTank Photo, Nik Sofware, and Really Right Stuff.  His images have been published in magazines and calendars worldwide, and he has won or been a finalist in numerous prestigious competitions. Large, framed prints of his work can be found at stores around the country. Dan's image "Let 'er Fly" was recently featured in a Smithsonian Channel episode on what makes an award-winning image.


---
---
Colorado Ranches Photography Workshop Winter Session