About this Event
On SATURDAY April 20 @ 9AM - 10:30 AM I am holding my next free "Color Your Dreams" rally in LA.
My name is Elaine Lou Cartas. As a business Coach, #1 Best Selling Author and global speaker, my mission is to help one million women create their dream business and career. In one year, I have already mentored 100+ clients in 21 different countries level up in their career and business.
I promise to deliver an event where you will be able to connect and collaborate with like-minded women. 24 heart-led women have already signed up after the first day posting this! As of April 9, we now have 77 women registered. At my last event, women stayed 4 hours after the event connecting and collaborating! My last event had 151 women signed up! IT was amazing.
Also, join me with my guest, Mia Cortez, who has broadcasted shows for ABC, CBS, MTV and E! Her social media has landed campaigns with Clinique, Sundance Now and CVS. She has worked with celebrities such as Kevin Hart and Khloe Kardashian. We will be focusing on personal branding. Because people want to work with YOU.
You will:
✔️Learn how to be your most authentic self and how brands want to work with you despite being under 10k followers
✔️ Create in-person connection to have community
✔️ Receive the opportunity to possibly speak on stage to share your amazing story!
✔️Meet a COMMUNITY of like minded women who keep you supported, accountable and create long lasting friendships long after the event.
You will receive an incredible start and community to START 2019, right!
***
ABOUT ELAINE LOU:
Elaine Lou Cartas is a business and career coach, speaker and #1 Amazon best selling author of You Are Meant for More, serving 100+ clients in over 21 different countries. Elaine specializes in helping women of color land their dream career and business opportunities through authentic relationships both online and offline. As a result, clients have received $25k raises, transitioned into new careers and created their own global businesses with 6-figure businesses.
Elaine has over a decade of experience as a political grassroots organizer, and nonprofit fundraiser. One of her proudest accomplishments was raising $1 million in student scholarships in six months, providing 200+ scholarships. Today, Elaine is the founder of the Color Your Dreams Movement™, an initiative to inspire and support 1 million women of color create their dream business and life by 2025.
She has been featured in Badassery Magazine, and Pasadena Magazine, and Good Morning La La Land. She has spoken around the world including Sweden and Indonesia, as well as Universal Music Studios. She leads monthly community events in the Los Angeles area. She lives in Pasadena, California and loves boxing.
You can follow Elaine on Instagram @elainelou_ or go to her website www.elainelou.com
***
ABOUT MIA CORTEZ
Mia's experience with multi-cam, multi-format shows served her well while as she amassed credits on over 70 broadcasted TV shows for networks including ABC, CBS, MTV, E!, and Discovery amongst others. Throughout her years in management, Mia led teams of editors and support staff, created and maintained post production budgets, negotiated below the line rates, produced international shoots, and explored cutting edge technology and workflows to ensure the efficiency of her Post Department. In an ever-changing media landscape, Mia understands the importance of having a digital presence. Her social media content has landed her campaigns with Clinique, Dick's Sporting Goods, Sundance Now, Lipton, and CVS amongst other brands.
Many of the sizzles created by Mia and her partner, Tom Muschamp, have been greenlit to series including Kevin Hart: What the Fit?, Fox's Kicking and Screaming, You Kiddin' Me, All in with Cam Newton, and Final Appeal amongst other shows. Helping elevate the production value of existing tv and film projects is a large part of Mia's arsenal; she produced trailers for Showtime's Tim & Faith: Soul2Soul, a feature documentary on which she also served as a Field Producer. And she proves her strength not only in Post Production, but also in the field. Mia worked as a field producer in Europe, the U.K., and the U.S. on Kevin Hart's upcoming documentary series for Netflix. Part of Mia's work can also be seen in the super teases done for Revenge Body with Khloé Kardashian and the screens packages for the DWTS 2017 and 2018 Winter Tours.
You can follow Mia on Instagram @_miacortez
If you are ready to start taking action towards your dreams with a girl gang to support you then register and yell, "I'M READY, GIRLFRIEND!"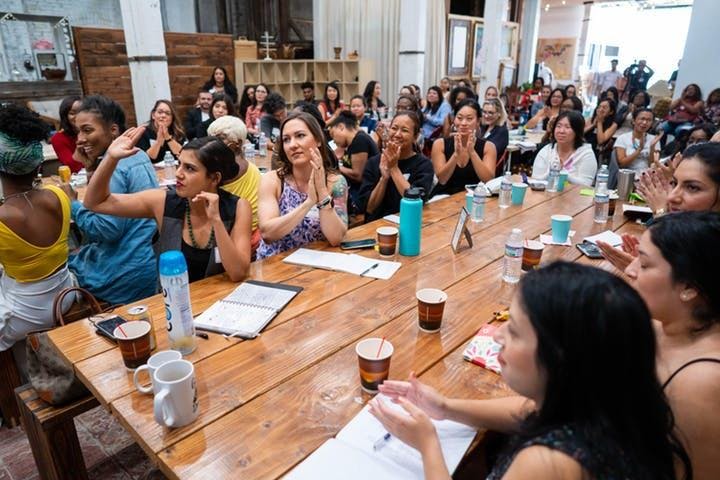 You will NOT be in a boring conference hall, we create community, fun and engagement.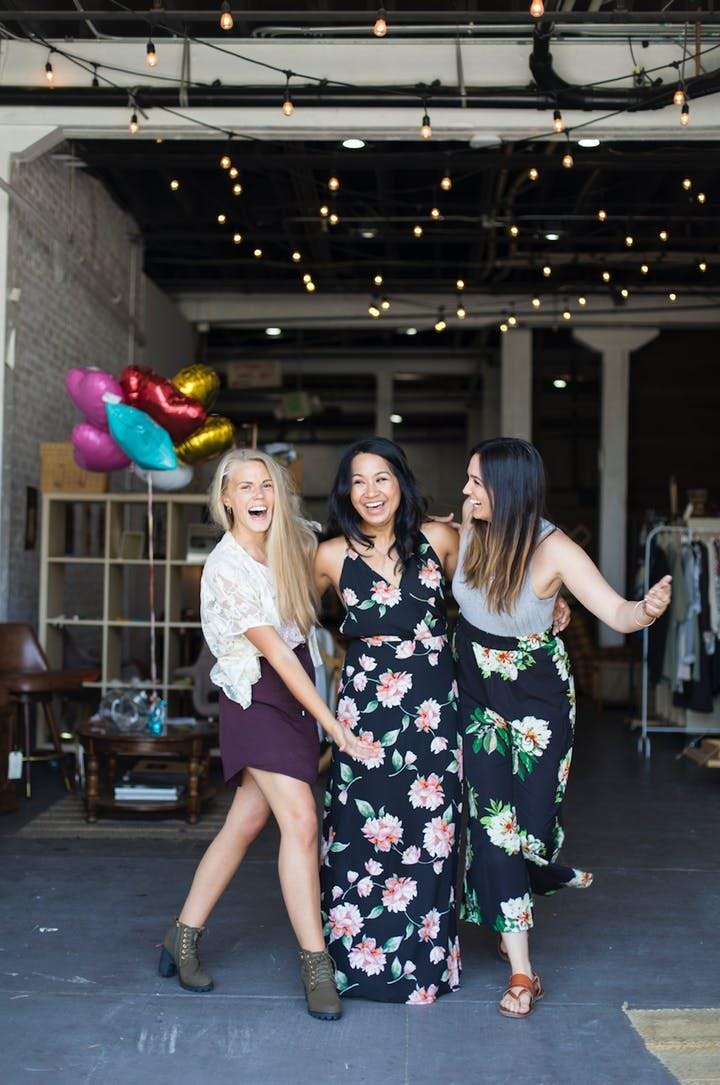 You will create real, fun relationships. Not the LA fake kind...we don't like that <3 .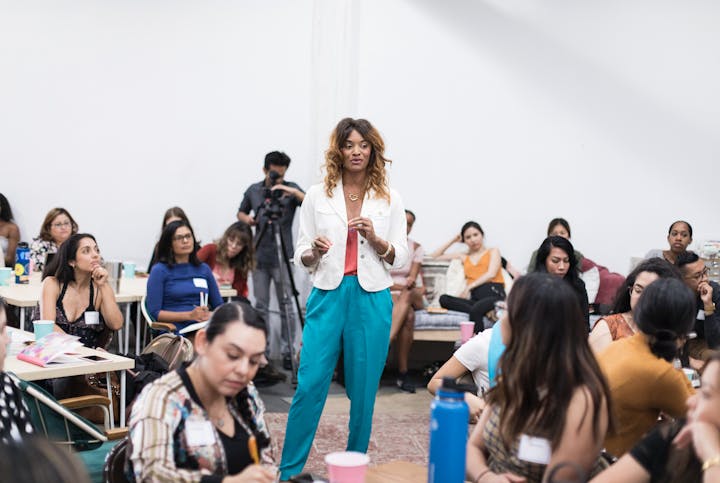 You also get the opportunity to share the stage with me. I don't like instructing people who come to my events.I love INVOLVING and creating real COMMUNITY. #communityovercompetition all day everyday!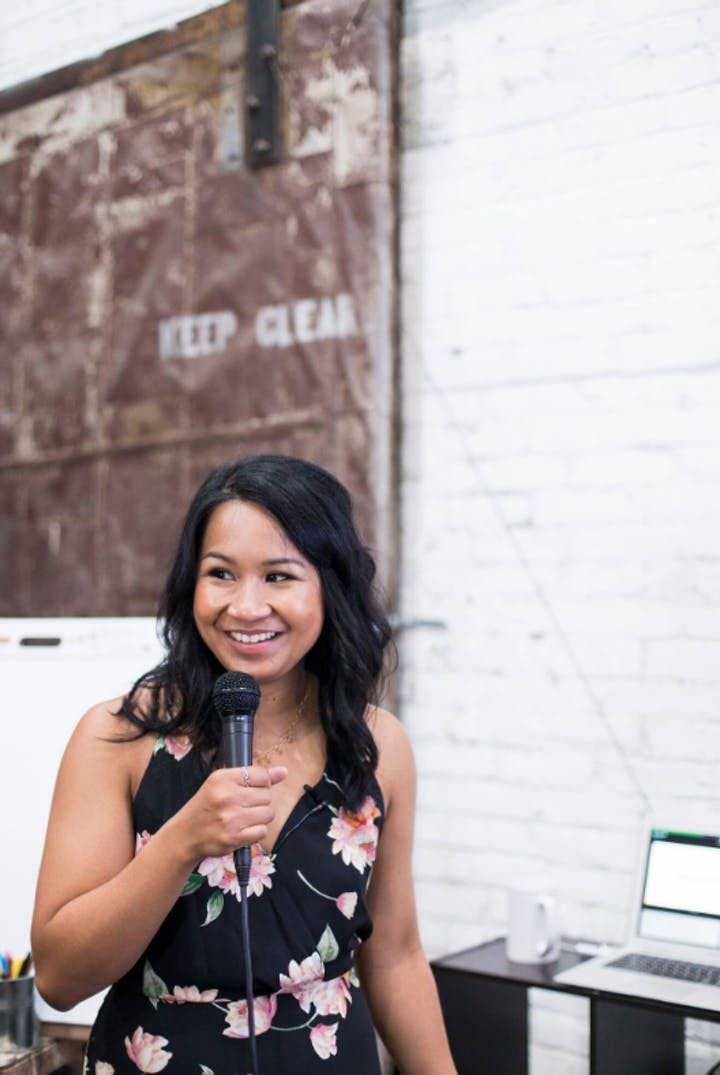 I would love for you to come!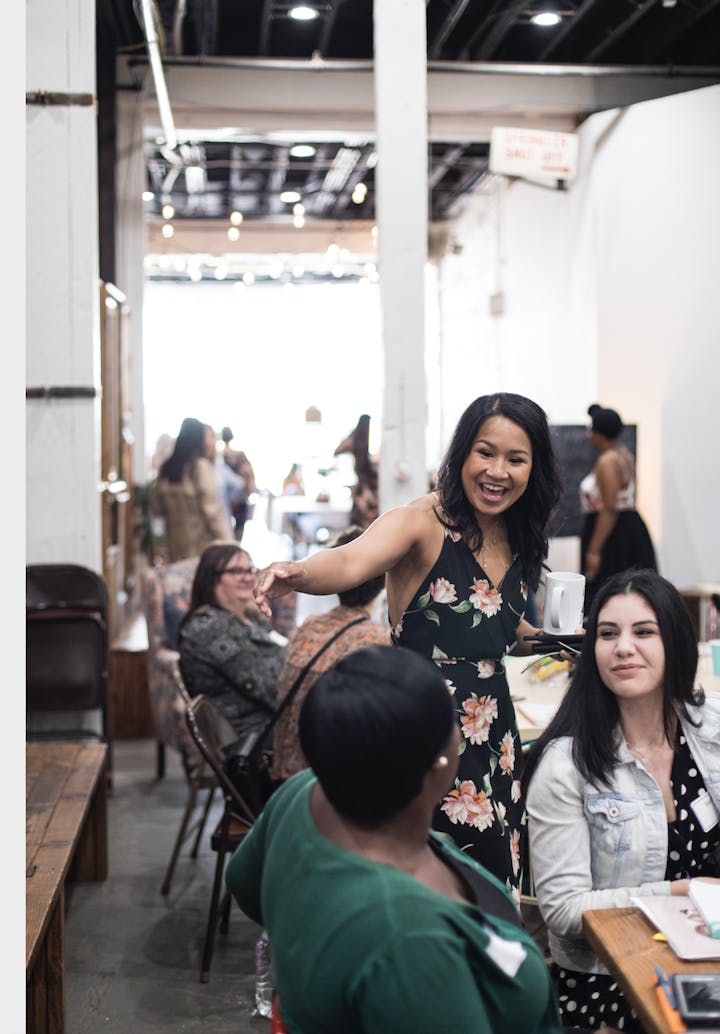 I'll be the first one to hug and greet you :) See you there, girlfriend!