Color Vowel® Basics Online: A 6-week course for ESL Pronunciation Teachers

Thursday, December 6, 2018 at 3:00 PM

-

Thursday, January 31, 2019 at 4:00 PM (EST)
Event Details
Color Vowel® Basics

During this 6-week online course, you will learn how to use the Color Vowel® Approach to improve your learners' pronunciation, vocabulary development, oral fluency, and speaking confidence.  This course is appropriate for English as a Second Language (ESL) teachers, pronunciation/accent coaches, and speech therapists who work with adult second language speakers of English.

Course Content
Learn how the human brain processes second language speech and why long-lasting pronunciation improvement requires the use multi-modal, brain-based instructional strategies;

Discover

phonemic stress

as the central organizing feature of comprehensible spoken English;


Use the Color Vowel Chart as a visual organizer for words and phrases, providing learners with a powerful tool for pronunciation, vocabulary development, oral fluency, and speaking confidence;

Learn essential Color Vowel® instructional techniques: modeling, kinesthetic signaling, categorization, acoustic flooding, anchoring, and rhythm practice;

Participate in this course via live and recorded video and receive personalized feedback while familiarizing yourself with online platforms suitable for your own online tutoring projects.

Course Schedule
Our weekly live meetings will take place on Thursdays (3-4 p.m. ET) from December 6, 2018 - January 17th, 2019. (Our first and last classes on 12/6/18 and 1/17/19 will last 90 miutes from 2:30-4 p.m. ET. We will not meet on 12/27/18.) Each week's session will be recorded live and posted for replay (in case you cannot attend one or more of the live meetings). This course may be completed synchronously (live) or asynchronously (by watching recorded meetings) so long as you participate actively and submit all assignments.

Course Highights

Receive the Color Vowel Teacher's Starter Kit (handbook, chart, image cards, and access to the Blue Canoe app)

Weeks 1 and 6: Attend a 90-minute kick-off and wrap-up webinars (beginning and end of course)
Weeks 2-5: Attend a weekly 45-minute webinar + 15-minute Q&A (using Zoom meetings)

Access a recording of each week's session (for reinforcement or in case you have to miss a meeting)

Complete weekly video-based assignments (uploaded to FlipShare, feedback provided weekly)

Gain lifetime membership in vibrant online community of Color Vowel® educators.

Earn your Level 1 Certificate as a Color Vowel® Trained Teacher and our digital badge -- perfect for your website, Linked In page, or other digital media.
Technology Requirements for this course
To benefit from this course, you will need access to high-speed internet, a video-equipped computer and/or mobile device, and a tripod (for filming yourself). We will use Zoom software for our live meetings and FlipShare as our video platform (where you will upload technique demonstration videos, comment on others' demonstration videos, and receive feedback from your instructor. You should be familiar with recording your own video, basic editing (with tools available on your smartphone), and uploading videos.

I'm not currently teaching or tutoring. Can I still take this course?
Yes. Course assignments involve demonstrating the techniques you'll be learning and do not require a current classroom setting. This course is appropriate for practicing instructors as well as those preparing to teach.
Your Instructor: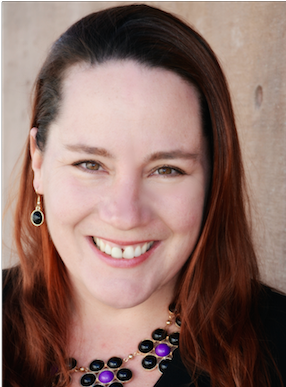 Karen Taylor has over twenty years of experience in the field of English pronunciation teaching and teacher training. Karen holds a Master of Arts in Educational Linguistics from the Middlebury Institute of International Studies at Monterey and a Bachelor of Arts in English Literature from Georgetown University. She began teaching pronunciation at the University of Maryland, where she created the original Color Vowel Chart in 1999. In addition to tutoring dozens of high-stakes pronunciation clients, Karen has delivered customized pronunciation and teaching workshops at the World Bank, for the U.S. Peace Corps, and for the U.S. Department of State. Karen served as a former Fulbright scholar in Mexico and spent nine years as the Practitioner In Residence at American University, in Washington DC.

Save This Event
When
Thursday, December 6, 2018 at 3:00 PM

-

Thursday, January 31, 2019 at 4:00 PM (EST)
Add to my calendar
Organizer
English Language Training Solutions (ELTS) is the training provider for the Color Vowel® Approach and publisher of The Color Vowel® Chart.
We take the "Solutions" part of our name seriously. ELTS co-founders Karen Taylor and Shirley Thompson, have solved a problem that has underscored the teaching of English for literally centuries: namely, the gap that divides our spoken language from its written form.
The problem of learning English is multifaceted:
1. English is a stress-timed language, yet the complex phenomenon of stress is mostly hidden from conscious noticing. Without training, many teachers and students work fruitlessly on the surface features of pronunciaiton while missing or underestimating stress as the single most important feature of spoken English. ELTS delivers breakthrough phonological awareness training in every Color Vowel® workshop. 
2. English is not a phonetically-written language. Words like cough, tough, though and through look similar but all sound different, while words like through, new and true look different but rhyme nonetheless. The Color Vowel® Chart solves this problem by flipping the traditional phonics approach, starting instead with phonemic stress as the fundamental touchstone for learning English.
3. Conventional terminology used for teaching English is misleading: 'long' and 'short' vowels are vestigial terms that describe phonemic features of Middle English but which are mostly meaningless in the context of Modern English. The Color Vowel® Approach establishes an easily accessible yet linguistically accurate language for talking about the vowel sounds and behaviors of spoken English.
With our innovative tools and techniques, ELTS is changing the way people talk about English, enabling teachers and learners to fuel progress with language awareness found through the use of concrete, high-yield learning strategies. Welcome to the Color Vowel® Approach!