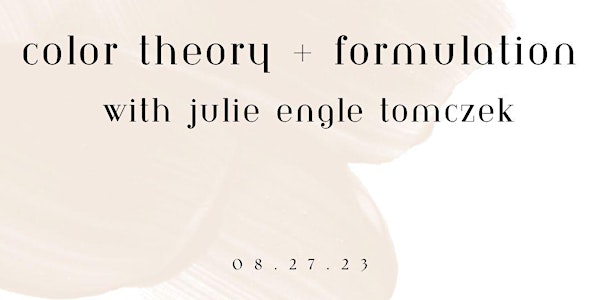 Color Theory + Formulation with Julie Engle Tomczek
Color Theory + Formulation- Deep dive into understanding of color and light theory, to gain deeper knowledge and create the Perfect Color.
By DAREDEVILS & QUEENS Salon + Education
Date and time
Sunday, August 27 · 10am - 4pm PDT
Location
DAREDEVILS&QUEENS Salon 122 4th Street Santa Rosa, CA 95401
About this event
Advanced Basics with Julie Engle Tomczek
Color Theory + Formulation
All the knowledge you need, but never got!
Gain a deeper understanding of color and light theory, use this knowledge to create the perfect color, whether it's grey coverage, reds or anything in between ...
Learn the science behind color, not brand.
Get the freedom to apply the "why's" to the "how's"
Understand hair biology and the science of hair color to make the most informed and correct chemical decisions and how to formulate colors with science rather than our eye.
We will have a full day of learnig all things color theory, light & color relationship and color formulation for clients beyond the color "Brand".
Throughout this class, attendees will explore and gain a better understanding of the principles of color science, elevating their skills to empower them to master any hair color challenge. Developing their signature style to go from a good colorist to a great one. We know the "how's" now we'll learn the "why's" of chemistry, science all the way into Artistry.
What to bring:
Note book/ Pen
Lunch
Refillable water bottle
An open mind
We will provide :
Coffee /Tea/Water
Lite afternoon snack
Friendly, learning environment
Our passsion for all things color!!
No refunds / transfers allowed case by case. Please reach out if you need assistance.
We look forward to seeing you soon!