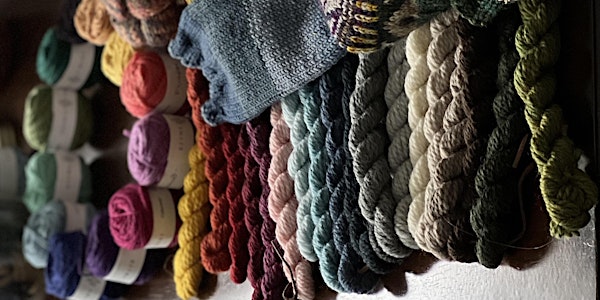 Color Theory for Harmony and Wellness in Knitting and Life
Perceptions of Color and Harmony in Knitting and Art
About this event
Join Lauren Brennan and Project Knitwell's k2together Community to discuss perceptions of color and harmony in knitting and art.
The world we live in is very colorful! We can find comfort in the creative process of color selection, in knitting and beyond. Humans are unique since we are constantly looking for ways to create with color and even create new colors. We will talk about how knitting is a proven wellness tool and the way we select colors can be a therapeutic process.
We will cover the basics of color theory and how to create harmonious color blends. We will think about how the psychology of color is relevant to the knitwear and art we create. There will be an overview of the science and history of color. We will compare favorite designers and share related book titles.
This K2Together workshop is interactive with opportunities for participants to critique and share. Each week everyone will have the opportunity to share their favorite combination of colors and textures. We will share examples of our work and there will be optional class exercises to test out new color techniques.
Who is this class for?
Knitters, artists and designers at any level looking for tactile inspiration! This workshop is for anyone who is especially interested in color.
Accessibility Notes:
This class is closed captioned.
5- week free, online workshop on Wednesdays, May 11 - June 8, 2022 from 1-2pm EST.
Questions?
Contact Lauren Brennan at lbrennan@knitwell.org
About Instructor:
The class is part of the Georgetown Lombardi Arts and Humanities Program. Lauren Brennan has worked as a photographer and a photo editor (with many hours spent color calibrating her monitors). She received her certificate in Digital Photography from the Rhode Island School of Design. She is also an avid knitter currently working for Project Knitwell, a non-profit established in 2010, focused on knitting with a purpose: wellness, comfort, and community.