Join Barbara McGuire for a virtual polymer blending party. Learn the secrets of stacking the blend to create dynamic and appeal.
About this Event
Color is a visual feast. Many artists state "Color is my thing." You are invited to discover more of 'your thing' in this virtual blending party. It's a casual lesson via Zoom in the comforts of your own studio. Thanks goodness we can mute the pasta machines!
Starting from scratch you will learn the techniques Barbara has utilized and taught for over 25 years. Seeing color change in your hands is believing! There's sure to be some 'ah-ha' moments in this class designed to build a color foundation for all your polymer projects. Please note - this class requires all users to have primary experience with polymer clay, it's tools and application practices. Please further note - this class focuses on blending 'by design' . It is Barbara's personal theory and does not teach color theory! Finished project is a collection of blended sheets. We will also approach creating a cane for a spiral bead set.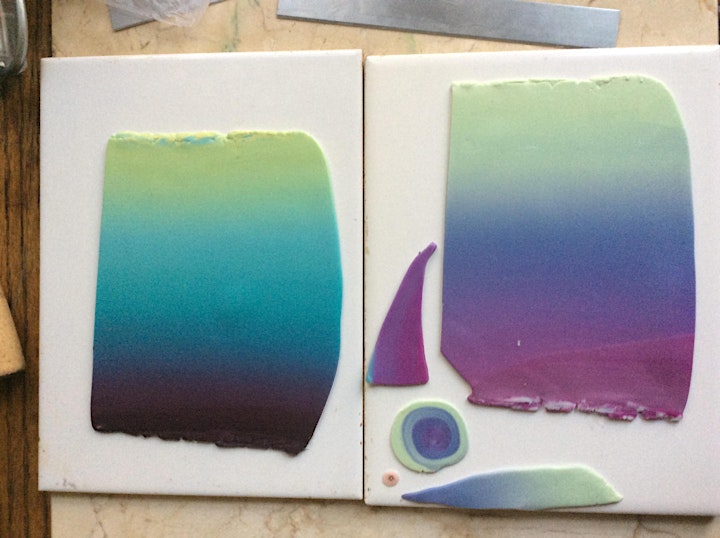 Date and Time
Location
Refund Policy