Description
Learn how to choose which paints create the colors you see. Learn how to determine the ratios to achieve a perfect match on tour canvas. You'll be guided in any medium during this course. Bring your supplies and 10 canvas panels/paper for your samples.
Students will be guided with hands on instruction, demonstration and resources to take home.
We will create sample boards to learn how to set up a palette for optimal success in mixing
Major point for color theory will be explained, but not the full color theory course
ACRYLIC COLORS NEEDED: (Not Craft paint!)
pthalo blue, ultra marine blue, cadmium red, permenant rose, cadmium yellow medium, pale yellow, white,
Tools needed: mixing palette knife, water spray bottle, mixing surface of your choice, acrylic brush selection
This course will be offered several times annually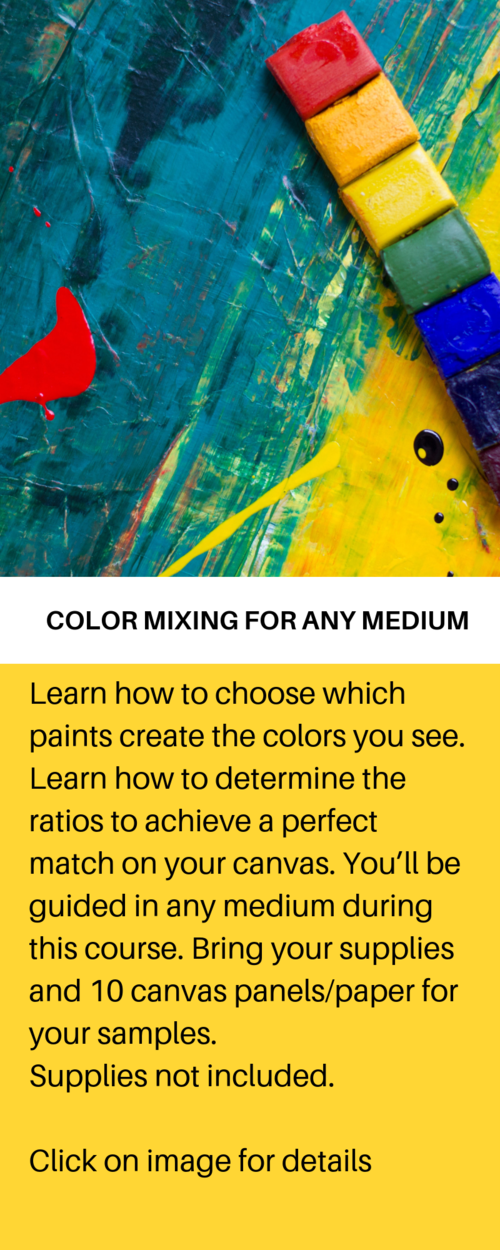 Supplies not included.