About this Event
Join us in honoring our hero - Officer Natalie Corona - as well as all other law enforcement officers. COLOR IT BLUE is intended to be a FUN and informal race, meaning that you have the option to run, walk, ride, jump, skip and/or dance your way through this event. Similar to other "color runs", there will be various spots throughout the race where participants will be doused in blue colored powder. 💙 Please be sure to wear clothing that you wouldn't mind getting colorful.
Note: Horseback riders will walk a course that is not subject to the colored powders.
Registration forms are available at:
Alsco-Geyer Ace Hardware, 600 5th Street, Arbuckle, CA
La Fortuna Bakery, 669 F Street, Williams, CA
Royal Cuts Barber Shop, 208 Main Street, Colusa, CA
Check-In Location (Day of Event*):
The Charter Family Fruit Stand, 4851 King Road, Williams, CA
Check-In Times (Day of Event*):
Horseback 7:00am-8:00am
Run/Walk 8:00am-9:30am
Location of event:
Three Sisters Mountain Range - on the corner of Leesville and King Road, off Highway 20 (Williams, CA).
Price:
$40 (includes t-shirt and sandwich lunch)
Distance:
~ 1-2 miles for walkers/joggers/runners/skippers/hoppers
~ 3 -5 miles for horseback riders
💙🖤 All proceeds will go to the Natalie Corona Memorial Fund! 💙🖤
For questions or if you would like to volunteer to help the day of event, please text Renee at (530).867.6845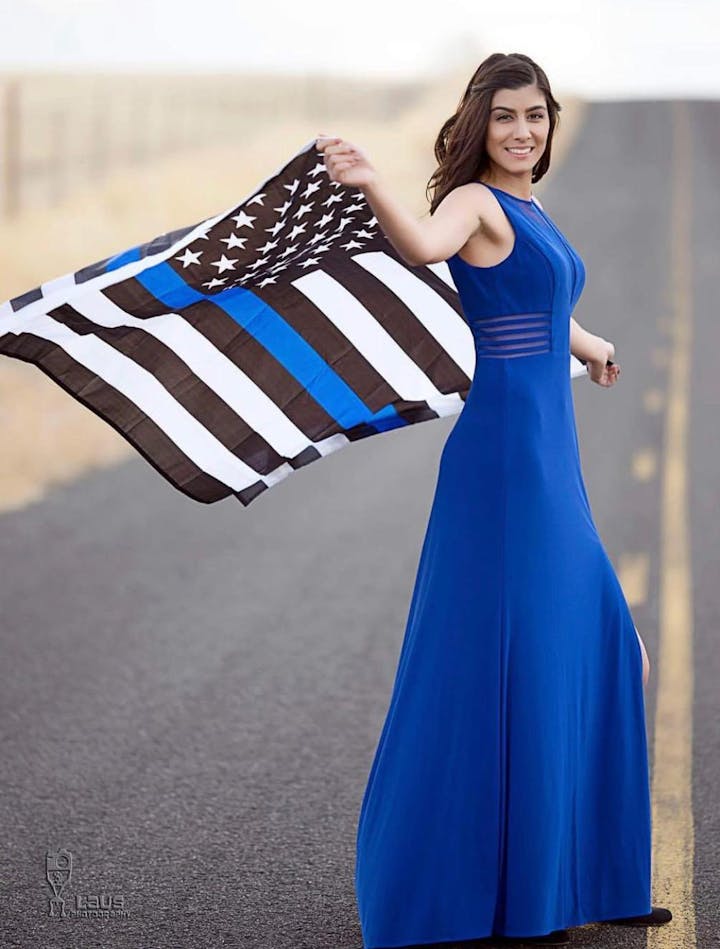 "I would like this photo to serve as my gratitude for all those men and women who have served, who are currently serving, and those who have died in the line of duty protecting our liberties in this great country." -Officer Natalie Corona