Colombian Oil and Gas Offshore Conference 2018
Description
The V Colombian Oil & Gas Conference: "Offshore and Competitiveness" will be held on 15 & 16 of March 2018. The event will take place at the Hilton Garden Inn Hotel, in Barranquilla - Colombia.
ALAME through these spaces aims to stimulate cooperation among the active members of the hydrocarbons industry in Latin America, further encouraging the unification and progress of competitiveness in the region. This meeting will provide a program to implement effective communication strategies for exploration projects, show different services as elements of sustainable development and know several solutions for innovation, infrastructure, technology and safety needs, as well as the Offshore activity in a competitive market.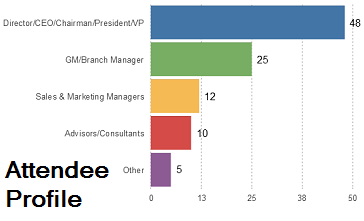 Around 150 Attendees. 89% of them has an influence on purchasing decisions and 83% attend to learn about new products and services in accordance with industry trends.

Registration Fee
Includes attendance at all academic sessions, visit commercial exhibits, snacks, lunch, welcoming cocktail and certificate of attendance. Don´t miss this opportunity and book your spot, either in the conference room of the Aloft Hotel or online through our live video streaming.


Also, You Can Register To Attend Live Video Streaming Session



SOME BRANDING CHOICES