Description
Please note: there are currently a few spots left and we are offering then at 50% off. Please contact ASAP to inquire.
WHAT:

A 6-day, Yoga & Meditation Retreat to deepen your yoga practice BEYOND THE STUDIO class
WHERE: Santa Marta, Colombia
WHEN: August 12-17
Retreat back to nature and deepen your yoga practice on our second annual, transformational end-of-summer yoga retreat in the stunning Caribbean Coast of Colombia, South America. This yoga retreat will take place in Santa Marta, Colombia, a small town alongside the Caribbean Coast, and just a few hours from historic Cartagena.
Take the time to go beyond the yoga studio practice and create a new start for yourself. Empower your body, restart your mind, and get-away on this new travel journey.
You'll practice daily yoga and meditation on an oceanfront yoga studio, while taking the time to explore the jungles and sacred lands of Colombia: rivers, waterfalls, beaches, coffee farms, sacred natural pools, and so much more.
Everyone is welcome on this Yoga Retreat! Solo travelers, couples, groups, and all levels of yoga experience.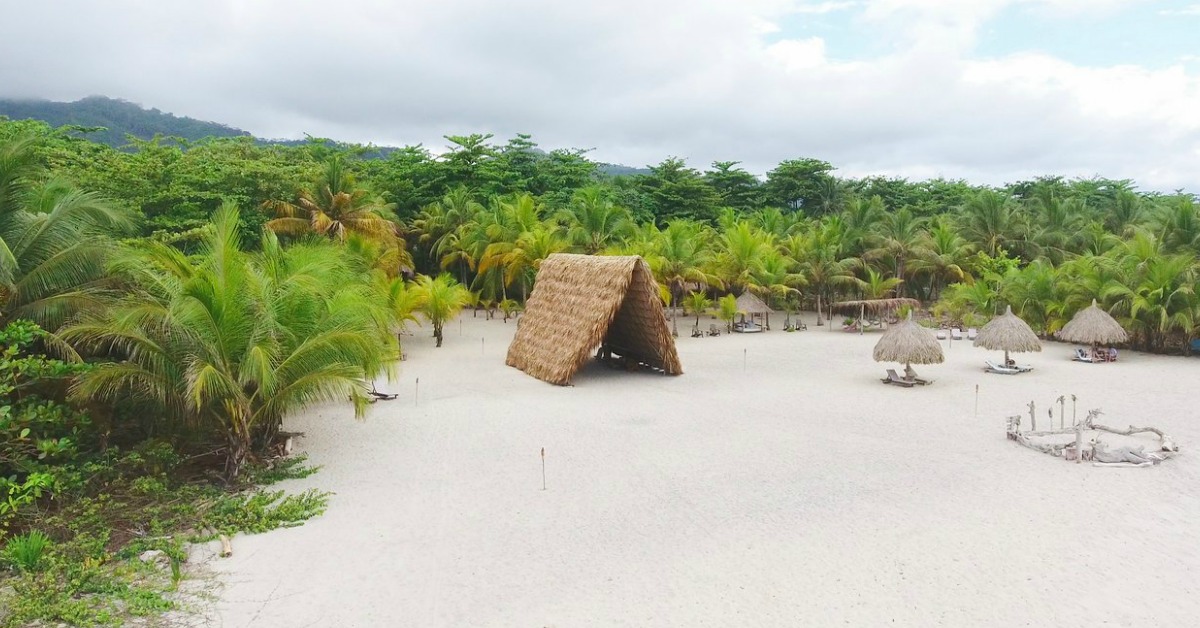 WHY DEEPEN YOUR YOGA PRACTICE?
Have you ever wondered if there is more to yoga than physical poses and fast-paced flows?
With studio classes getting shorter, and faster these days, it's hard to grasp all the details and benefits of a full yoga practice. When the goal in each class is to mainly feel good in your body, it doesn't leave much time to learn why we do certain poses, the importance of breath, meditation, and the overall picture that makes yoga a life-changing practice.
HOW YOU WILL DEEPEN YOUR PRACTICE
The purpose of this retreat is to explore yogic tools that help transform our physical, mental, and spiritual practice beyond the typical one-hour studio class. You'll feel refreshed, inspired, and ready to apply these techniques on and off the mat. OUR 6-DAY
YOGA PROGRAM WILL DEEPEN YOUR PRACTICE BY LEARNING HOW TO:
Set intentions
Start a meditation practice
Practice of self-inquiry and journaling
Understand the foundation of poses with posture labs
Slow down through self-care with Restorative Yoga
Go deep into the subconscious with Yoga Nidra
Themed workshops to explore the depth of your practice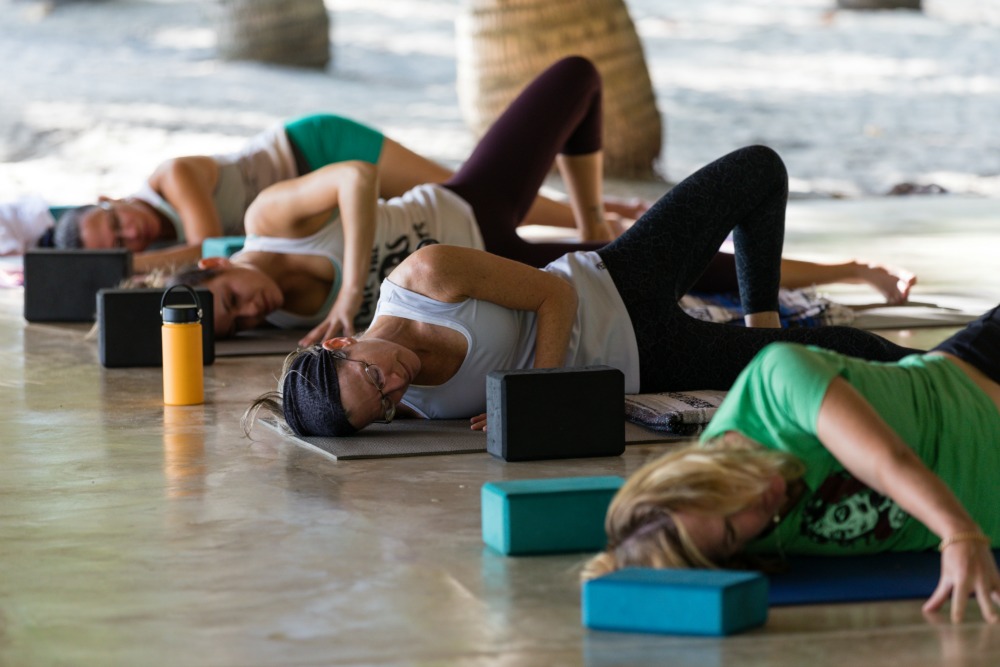 WHAT YOU'LL EXPERIENCE
A new perspective on the practice of yoga as a tool towards healthier living, physically, mentally, and spiritually.

Relaxation, restoration, and healing through self-care and ancient therapeutic yoga techniques.

Hands-on assists throughout classes for people that want that support from two experienced yoga & meditation guides.

An energetic recharge from Mother Earth, by exploring the luscious green jungle, the magical Caribbean sea, and sacred lands in Santa Marta.

Colombia's indigenous community and historic culture.

Long-lasting friendships
What's Included
5-night accommodations in Eco-Chic Bungalows

3 locally-sourced meals per day

Unlimited Freshley brewed Colombia coffee & tea

2 yoga classes daily (morning Vinyasa & evening restorative, meditation, Yoga Nidra)

2 Themed Workshops

1-2 guided group excursions (waterfalls hikes, river tubing, local villages, etc)

Unlimited wifi access

Access to private beach and pool
LEARN MORE AT: COLOMBIA YOGA RETREAT - SUMMER (AUGUST 2019)