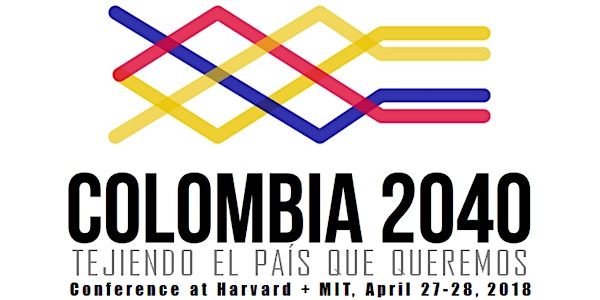 COLOMBIA 2040: V Colombian Conference at Harvard + MIT
Location
HARVARD & MIT
APRIL 27: Harvard's Emerson Hall, 25 Quincy St, Cambridge, MA
APRIL 28: MIT's Wong Auditorium, 70 Memorial Dr, Cambridge, MA
Massachusetts, USA
Description
DESCRIPTION
Colombia currently has an unprecedented opportunity to turn the page of history and move toward long-lasting progress and peace. Sound decision-making and intersectoral cooperation today are critical to ensuring a more equitable, sustainable and innovative country tomorrow. With a sharp focus on the future, the 5th edition of the Colombian Conference at Harvard + MIT will call upon the leading voices from all sectors of society to imagine the country we can build together in the next two decades while identifying opportunities for collaboration to address Colombia's main challenges.
COLOMBIA 2040, a two-day event, will feature 30+ speakers who will discuss throughout seven panels, two workshops and four keynote speeches how to bring about positive change in each of the major national priorities highlighted by the conference: climate change, competitiveness, education, innovation, journalism, leadership, peace building, and public health. Through open, critical, and interdisciplinary dialogue we ultimately seek to answer a paramount question: How do we build a better Colombia by 2040?
**This event is free of charge and open to the public**

MESSAGES FROM OUR SUPPORTERS

To receive discounts and further information about Avianca, visit here.
Webpage: www.colombianconference.co
Facebook: @Colombia2040atHarvardMIT
Twitter: #C2040