Colloqumotion 2018 Series: Urban Health for the Elderly People

Monday, 16 April 2018 from 10:30 to 12:00 (WIB)
Event Details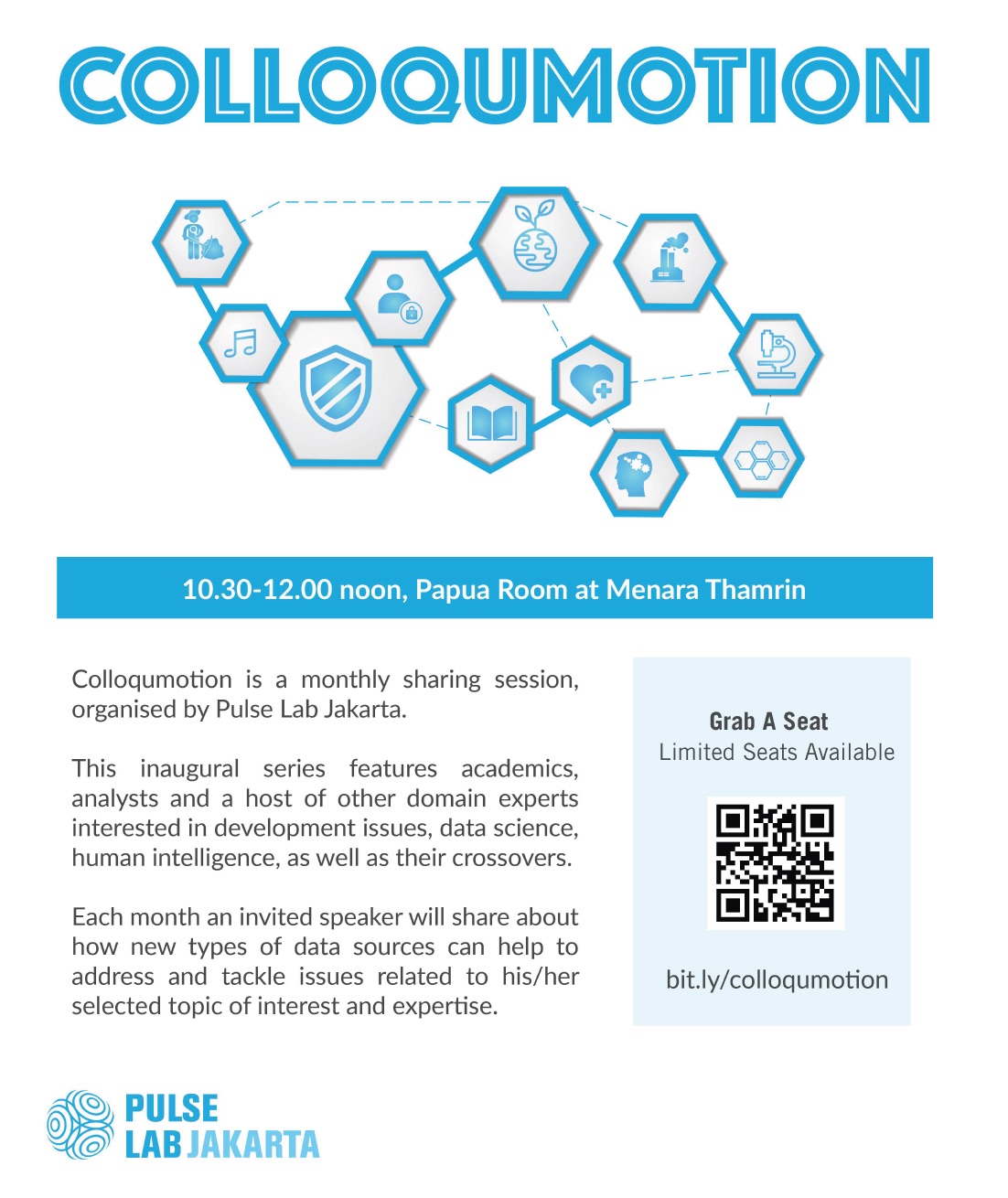 April 16, 2018

Urban Health for Elderly People
Speaker: Indang Trihandini

With approximately half of the world's population living in Asia, health systems are grappling with both the shifting needs of an aging population and the burden of communicable and non-communicable diseases. Urbanization further complicates health systems' ability to address these challenges.
A case in point is Jakarta, with an estimated population of over 10 million people in 2017 and growth rate of 3.6% per annum, which exceeded the estimates and the national average growth rate of 1% per annum from 2000 to 2010. Topped up by migration, the population of Jakarta is predicted to grow to 16 million by 2020. As one of the largest and most congested urban areas, the city has a responsibility to protect its citizens, including the elderly.
This talk focuses on how Jakarta must face the risks of communicable and non communicable, outbreaks, disable, while at the same time evolving to address a multitude of transitions that impact public health, especially for the elderly.
Speaker Bio
Indang Trihandini is a lecturer at Department of Biostatistics and Population, Faculty of Public Health, University of Indonesia, with more than 25 years of research and teaching experience in biostatistics and community health. She earned her bachelor's degree from the Faculty of Dentistry, Universitas Indonesia (1985), received a master's degree and doctoral degree in public health from the Universitas Indonesia at 1994 and 2007 respectively. Her professional work includes 30 years of experience in analysing and conceptualizing and implementing operations research in health-related issues such as maternal health, children under five years of age, HIV-AIDS and also on the quality of life of the elderly, at the national and international level.
Click here to learn more about the Colloqumotion series: https://medium.com/pulse-lab-jakarta/introducing-colloqumotion-a-series-of-learning-talks-on-development-issues-5c4746369c44
*THIS EVENT IS OPEN FOR PUBLIC*
When & Where

Papua Room, 7th Floor Menara Thamrin Building
Jl. M.H. Thamrin No.Kav 3, Kb. Sirih, Menteng, Kota Jakarta Pusat
Jakarta, 10340
Indonesia

Monday, 16 April 2018 from 10:30 to 12:00 (WIB)
Add to my calendar
Organiser
Pulse Lab Jakarta (PLJ) combines data science and human intelligence to help make sense of our interconnected, interdependent, and complex world. The Lab is a joint initiative of the United Nations and the Government of Indonesia, via United Nations Global Pulse and the Ministry of National Development and Planning (Bappenas) respectively.
As the first innovation lab of its kind in Asia, Pulse Lab Jakarta is working to close information gaps in the development and humanitarian sectors through the adoption of big data, real-time analytics and artificial intelligence.
Colloqumotion 2018 Series: Urban Health for the Elderly People