Description
COLLINS ALUMNI & FACULTY GET TOGETHER TO BRIDGE HOSPITALITY ACADEMIA & INDUSTRY
Alumni, Faculty, and Board of Advisors Members are cordially invited to a cocktail reception followed by a four-course wine dinner on the 51st floor of the City National Bank tower in DTLA. Expand relationships, grow existing connections, and share experience & expertise. Exchange innovative ideas, advice, stories and memories, while receiving updates about the great changes happening on campus. Reconnect with your favorite professors like Neha Singh, Eddie Mao, Margie Jones, Michael Godfrey, Lesley Butler, Ben Dewald, and many others. Gain hospitality industry insight with special guest Vince Burneikis, Vice President of Learning, Development & Hospitality for Caruso, who will say a few words during dinner.

6 PM cocktail reception
7 PM Keynote address by Vincent Burneikis, VP of Learning, Development & Hospitality at Caruso
7:15 PM wine-paired four-course dinner
---
FACULTY ATTENDEES

Lesley Butler
Ben Dewald
Dean Lea Dopson
Li Ge
Associate Dean Michael Godfrey
Margie Jones
Scott Kim
Ann Lara
Zhenxing (Eddie) Mao
Hyounae (Kelly) Min
Sheree Mooney
Michelle Yoo
Collins College Faculty & Staff, please email Diana Garcia (degarcia@cpp.edu) to RSVP.
---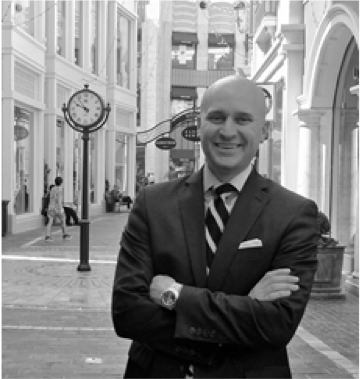 About Vincent J. Burneikis

Vincent Burneikis is the Vice President of Learning, Development, & Hospitality for Caruso. Vince began his hospitality career in 1993, working as a bellman in a hotel outside of Detroit. After working several different positions in the hotel industry, he decided to pursue his degree in Hospitality Business from Michigan State University. Upon receiving his degree, Vince was hired by Four Seasons Hotels and Resorts where he managed numerous employees and departments in various locations across the United States such as Chicago, Boston, Atlanta, and Wyoming over the span of 10+ years. Then Donald Trump came calling. At this point in his career, Vince shifted his focus towards learning & development and was instrumental in creating the training program for the Trump Hotel Collection. In this position, he was named Manager of the Year. After 3 years with The Trump International Hotel and Tower, Vince was recruited by Rick Caruso to spearhead training and development programs in order to institute 5-star service across all of Caruso's projects and properties. Vince has received two Excellence in Hospitality awards and was also named Caruso's employee of the year.
---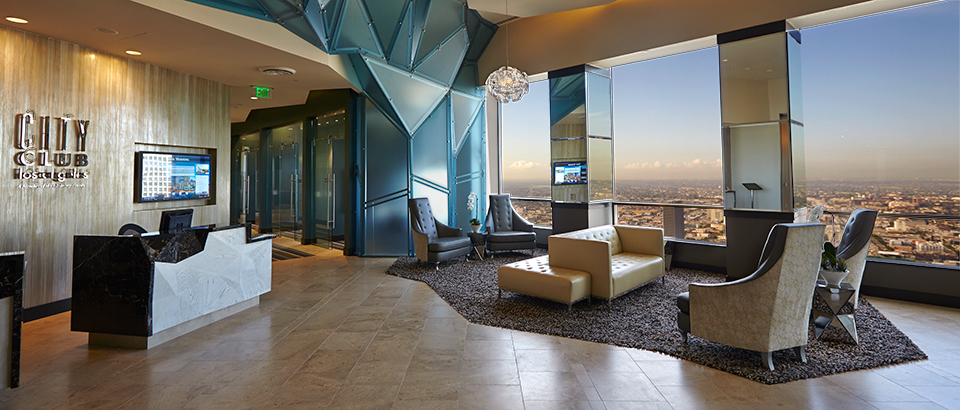 About City Club Los Angeles
City Club is where diverse community and business leaders connect to move the city, the nation and the world forward. As the premier private business club of Los Angeles, City Club embraces and reflects the diversity and spirit of the city. Whether you're networking with local professionals, having a business lunch or cocktails with clients or just meeting other Members, the Club has all you need for business and fun. It's also the perfect location for corporate meetings, private events, weddings and more. Learn more about City Club Los Angeles HERE.