Actions and Detail Panel
Collidathon - The Entrepreneur's IoT Hackathon
Sat, Jan 21, 2017, 9:00 AM – Sun, Jan 29, 2017, 5:00 PM CST
Description
Are you an aspiring entrepreneur looking to create your startup in IoT space? Are you serious about solving an industry problem in the connected world?
Collidathon is a business and technology hackathon aimed at solving existing or future business challenges utilizing IoT as technology platform in some of the key disruptive areas.
5 Challenges – 2 Weekends – 100s of Hackers
And we are serious about creating
STARTUPS!
What Are The Challenge Areas?
We have identified 5 distinct IoT chanllenge areas where we are looking for solutions:
1. Smart City and Intelligent Environments Challenge
Scenario #1 – Public Safety

: City wants to monitor pedestrian traffic in public parks with an alert when someone enters the park during nighttime hours for public safety officer to investigate. Furthermore, City wants to implement vehicle detection and video capture in specific parking areas.

Scenario #2 – Waste Management: City waste & recycling collection is inefficient due to regular routes/collection where many bins are not full.
Scenario #3 – Utility: City water meters are enabled with wireless technology and are read by dispatching vehicles to the area with wireless readers. City wants to add wireless devices to automate collection of meter data and eliminate vehicle cost.
Scenario #4 – Public Safety: The city will replace smoke detector batteries free of charge for residents and businesses upon request and is looking for a solution that would notify the department automatically when a battery is low/dead.
Scenario #5: General: Solve an existing or future challenge that any city would use to create a better quality of life for the citizens or efficiency for the municipality by leveraging ubiquitous connectivity, connected sensors, big data and analytics. Create a solution that introduces tremendous new capabilities such as the ability to remotely monitor, manage and control devices; and create new insights and actionable information from massive streams of real-time data.
2. Connected Car/ Transport/ Geospatial Challenge

Solve an existing or future challenge that creates a great self optimization, operation, maintenance and connectivity environment for drivers using onboard sensors and internet connectivity.
Possibly look at the scenario of how the connected car of the future will be its own 'bank' by leveraging micro-payment interfaces. What services will be necessary in this environment to enhance the overall user experience?
3. Smart Buildings Challenge
Offices and commercial spaces are undergoing a smart transformation by connecting and linking HVAC, lighting, environmental sensors, security and safety equipment, along with external inputs such as the smart grid and weather. User-driven and automated business processes can now leverage real-time IoT information from people, systems and devices to maximize resource efficiency, reduce cost and risk, and increase visibility across all operations.
Scenario #1: Indoor Asset Location:

A company has a need to track where all assets with a value greater than a defined threshold are located in the building to improve utilization, manage cost and minimize loss.

Scenario #2:

Intelligent Lighting & HVAC

: A building manager wants to improve occupant safety & comfort and reduce cost with intelligent lighting and HVAC.

Scenario #3: Indoor Air Quality:

A building manager wants to monitor air quality in a building including temperature, humidity, quantity of oxygen, presence of chemicals and other contaminants, and the quality of outdoor air brought inside to enhance occupant comfort and safety.

Scenario #4: Noise

: Building Management wants to improve occupant safety & comfort with by monitoring noise levels and implementing changes to reduce the level of noise.

Scenario #5: General

: Solve an existing or future challenge for retail, multifamily,commercial office or industrial buildings using IoT-enabled solutions to make building performance more efficient. Use sensor-generated data to enhance building user experience.
4. Enterprise and Industrial IoT Challenge
It has been projected that IoT revolution will dramatically alter manufacturing, energy, transportation, agriculture and other industrial sectors of the economy. The disruption will come from new value creation made possible by massive volumes of data from connected products.
Scenario #1: Machine Auto Diagnosis:

A manufacturing plant needs to monitor machines to identify those that need maintenance or are approaching failure.
Scenario #2:

Monitoring Temperature In An Industria

l

Space:

A medical facility needs to monitor the temperature of an area with sensitive merchandise—like a pharmaceutical plant or a medical fridge—for compliance and energy efficiency.

Scenario #3: Indoor Asset Location:

A company has a need to track where inventory and supplies are located through automated asset tracking to improve service, reduce cost and minimize loss.

Scenario #4:Connecting into Existing RS232/RS485 MODBUS & PROFIBUS Networks:

An Industrial plant that uses older equipment that has legacy industrial wireline protocols to gather data and monitor machines needs a low cost solution to "listen in" on the legacy wireline connections without replacing them to report out through another channel.

Scenario #5: Fleet Management

: A company has a need to track a fleet of vehicles in order to improve efficiency, reduce cost and increase safety.

Scenario #6: General:

Solve an existing or future challenge that will vastly improve operational efficiency (e.g. improved uptime, asset utilization) through predictive maintenance and remote management.
Additional areas of interest are:
– Agriculture – Law – Retail – Industrial – Manufacturing – Financial Services
5. Blockchain enabled IoT Platform/ Solution Challenge
As blockchains and sidechains proliferate, there are several important implications for the Internet of Things and the development of Smart Systems.
Scenario #1:

Create a platform that enables users to control access to their data for their IoT devices using Ericsson Blockchain Signage Network.

Scenario #2:

Create a low-power mesh network for data collection and asset monitoring, without requiring a cloud or central network authority.

Scenario #3: General:

Solve an existing or future challenge where blockchain technology could provide a way to track the unique history of an individual device by recording a ledger of data exchanges between it and other devices, web services, and human users
Why are we doing this?
WE WANT TO CREATE AND FUND STARTUPS!
For us the goals of this Collidathon are simple:
to bring together diverse group of developers, data scientists, makers, business analysts, university students, and visionaries to collaborate and explore the next generation of connected devices to identify and solve major industry problems;
to sponsor a few winning ideas/solutions with investment dollars to create a viable startup (deliver marketable solutions);
Why an EXCLUSIVE event and why for TWO weekends?
Anyone can apply and join us during the first weekend. After the initial pitch (on Day 1), teams will be formed (if not already) and judges will finalize the list of companies we want to take thru the Collidathon event. You will have plenty of opportunity to refine your idea and/or join a team.
The event will be split across two weekends to allow for business model creation and analysis to take place first before the technology is developed. We will take you thru the journey of creating the business aspect of why you should or shouldn't work on this idea thru extensive mentoring and coaching...a very important trait most developers and entrepreneurs forget to work on.
Who Can Participate?
Whether you are a developer, designer, scientist, tinker, maker, project manager, or just interested in tech, you are invited to attend this event. We want you to bring your ideas, skills, passion and open mindedness. We will help you with creating a business model. Every group needs a good balance of talent and your skills are needed!
What We Supply?
We will be providing the teams with:
Workspace / Environment
Food and drinks
Development platforms to support creation of an end-to-end solution
Expert business and financial planning assistance
Technology experts onsite to facilitate development
Evaluation of the solutions by industry experts
Prizes for the winning solution(s)
Ongoing support to bring the solutions to market for winning teams
Plus, we will have plenty of hardware and kits available...details will be provided soon.
Event Schedule
WEEKEND #1:
– Saturday, January 21st (9AM – 5PM)
* Registration
* Kickoff
* Final Team Formation
* Team Pitches (1st Round)
* Sponsor Challenges and Business Reviews
* Breakout Sessions: Technology/ API/ SDK reviews
– Sunday, January 22nd (9AM – 5PM):
* Business Model Creation & Review
* Competitive Analysis
* Market Segmentation
* Breakout Technology & Business Mentoring Sessions (if required)
WEEKEND #2:
– Friday, January 27th (5PM – 9PM)
* Team Pitches (2nd Round)
* Hacking/ Coding begins
* Mentoring Sessions
– Saturday, January 28th (9AM – 5PM)
* Hacking/ Coding continues
* Mentoring Sessions
– Sunday, January 29th (9AM – 5PM)
* Hacking/ Coding continues
* Mentoring Sessions
* Submission Deadlines
* Demo Begins
* Judge Deliberation
* Awards
* Closing/After Party
Prizes
Collide Village Challenge– Up to three (3) teams will be offered a spot in Collide Village Incubation Program, a 2-month business and customer development process including design thinking, product innovation, go-to-market strategy and traction model, valued at $20,000.
Hackathon/Intel Prize: $100 in Amazon gift card to the winning team.


Technology Partners and Sponsors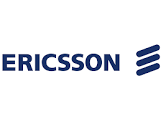 More to be announced soon...
Collidathon Legal
By signing up to this hackathon, you agree to terms and conditions of this document.
Hackathon Code of Conduct and Participant Agreement
FAQ
Visit: http://www.collidevillage.com/collidathon/
Judging Criteria
·
Awesomeness/Originality - 30%
Is this a known industry problem and how creative, inventive or novel is the solution?
·
Effective/Scalable - 30%
How effective is the solution in achieving the challenge objectives, and how scalable is it?
·
Teamwork - 20%
How well did the team come together to execute the solution?
·
Usability/UX - 10%
How well-defined & thought-through is the user engagement?
·
Demo - 10%
Quality of demo presentation to judges.