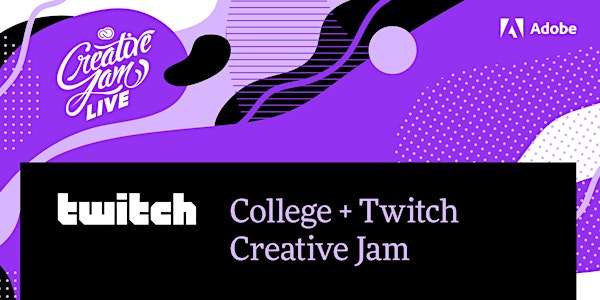 College + Twitch Creative Jam LIVE with Adobe XD
Join Adobe, Twitch and hundreds of college students in a beginner-friendly creative challenge!
About this event
Work with your friends to learn something new and gain the opportunity to get creative feedback from Twitch & Adobe.
Design an experience to solve a Twitch-inspired challenge, win fantastic prizes, and have fun! Create a team when you register, invite a friend to join your team, and then get ready to rumble.
=============================================
NO EXPERIENCE NECESSARY
New to Adobe XD or Creative Cloud? Not a problem! You'll learn all you need to know at the Kick Off.
=============================================
Registration closes on Tuesday, March 16 @ 11:59 pm PDT.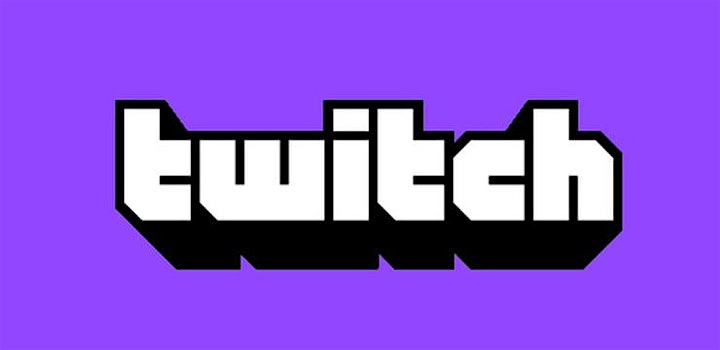 Unabashed fans, welcome home.
Twitch is where millions of people come together live every day to chat, interact, and make their own entertainment together. It offers gamers ⁠— or anyone interested in lifestyle casting about other subjects like food or music ⁠— the ability to stream their activity and let others watch in real-time.
WHAT TO EXPECT
Join Twitch, Adobe, and hundreds of students around the world for two live parts, the Kick Off and the Finale, to help determine your future success.
KICK OFF: Wednesday, March 17 @ 3:00 pm PDT / 6:00 pm EDT // Thursday, March 18 @ 9:00 am AEDT. In this 2-hour kickoff, get inspired by the Twitch team, get your challenge, and learn how to design an interactive prototype in Adobe XD.
SUBMIT YOUR PROJECT: Friday, March 26 @ 1:00 pm PDT / 4:00 pm EDT // Saturday, March 27 @ 7:00 am AEDT. Work virtually on the project with your team and then submit your entry.
FINALE: Wednesday, March 31 @ 3:00 pm PDT / 6:00 pm EDT // Thursday, April 1 @ 10:00 am AEDT. Join the 2-hour presentation and awards ceremony to watch the best projects get reviewed by Twitch and Adobe judges. Winners go home with serious gift cards and global bragging rights!
=============================================
YOU OWN YOUR WORK
No spec work here! Project outcomes are a demonstration of your skills and process and participants own the work. Project ideas will not be used by Twitch or Adobe.
=============================================
PRIZES
Prizes listed below are sent to each winning team member. Gift cards are distributed to campus-granted email addresses only, in the form of gift cards in USD value converted to winners' local denominations.
The top three teams win 30-min coaching session from Twitch!
1st place: $500.00 USD gift card
2nd place: $400.00 USD gift card
3rd place: $300.00 USD gift card
4th place: $200.00 USD gift card
5th place: $100.00 USD gift card
The remaining finalist and any honorable mention team members receive a $50.00 USD gift card.
The first 100 submissions will receive a 6-month student subscription to Adobe Creative Cloud All Apps (worth $120 USD).
=============================================
FINE PRINT
Registration is limited to teams of two undergraduate and graduate students currently enrolled at a college in the United States, Canada (excluding Quebec), Australia, or New Zealand and residing in the United States, Canada (excluding Quebec), Australia, or New Zealand. Registrants must register with their official campus email address in order to participate and win. Your responses and information are securely collected and stored by Adobe's registration provider Eventbrite in accordance with Adobe's Privacy Policy. NO PUR. NEC. Enter by 3/16/2021. Must be 18+. For complete details, eligible countries, and promotional item descriptions see Official Rules. Void where prohibited. Originator: Adobe
If you have any questions about registration, please contact the team at jams@adobe.com.