About this Event
First Generation College Bound invites you to an evening of smooth jazz to benefit our College Success program.
The evening will feature Jazz Artist - Anthony Walker & Friends to delight and entertain you.
We will also honor long-time supporters who have contributed to the ongoing success of FGCB. Light refreshments will be served.
All proceeds from this event will be used to support local students on their path to college, achieving college success, and earning a college degree.
Make a Gift to a Student
If you are not able to attend, but would like to support the event, please consider purchasing one or more tickets for students to attend this event. You may also purchase a student tickets if you attend the event.
Alternatively, you can make a tax-deductible donation to FGCB at this link ... DONATE HERE
Anthony Walker & Friends
Anthony Walker is one of the most accomplished and gifted musicians in the jazz community.
When you hear the silky sounds of Anthony Walker, it's easy to understand why this jazz is called smooth. With hints of gospel, ragtime, rhythm and blues, and classical, Anthony's soulful sounds are guaranteed to move you to a place you won't soon want to leave.
Anthony began his piano training in his native St. Paul, Minnesota, at age five, making his public debut at age ten. His musical background in classical, gospel, jazz and rhythm & blues has established Anthony as a high demand solo artist, session musician, teacher, and producer. His talent as a pianist has allowed Anthony to perform for audiences on five continents, sharing the stage with acts such as Stevie Wonder, Chaka Khan, Take Six, and BeBe & CeCe Winans. Anthony has headlined at the prestigious Blues Alley in Washington D.C. and as musical director for Ledisi, Anthony performed at The White House at the request of First Lady Michelle Obama and at the 2013 Inauguration of President Barack Obama.
Website: www.walktones.com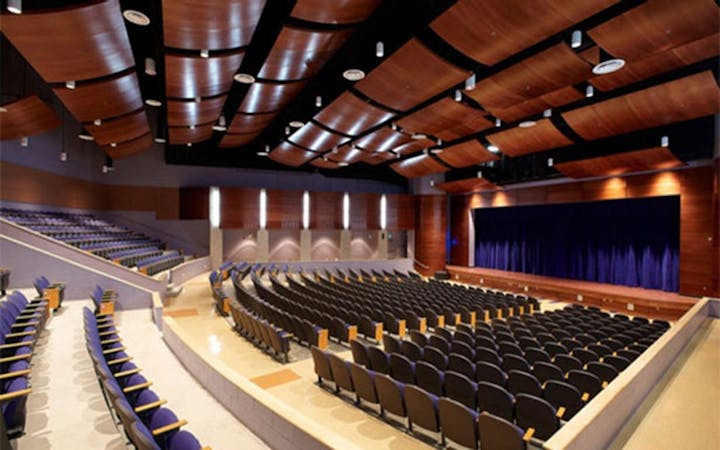 Laurel High School
8000 Cherry Lane, Laurel, MD 20707