Description
On Saturday, May 12, Alpha Phi Alpha Fraternity, Inc. will be hosting the inaugural College Preparatory & Leadership (College PAL) Conference on the campus of California State University, East Bay (CSUEB). This event is open to all middle/high school students and their parents with the purpose of providing the experience, knowledge, and resources necessary to help students successfully prepare for, apply, and be accepted to college.
Both students and parents will have respective workshops led by CSUEB faculty and professors. Students' will have workshops focusing on STEM, ethnic studies, criminal justice, and financial aid. These workshops will give students a feeling for what it is like to actually be a student on a college campus and understand their options for paying for school. Parents' workshops will highlight the college admissions process, financial aid, panel discussions, and a keynote speaker
Please note that registration will begin at 8am and the conference will start promptly at 9am.
We hope to see you May 12 for this great conference! We trust that you will leave with valuable information that will help you/your child in their goal to attend and graduate from college.
***NEW LOCATION***
Valley Business & Technology Center (VB)

MAP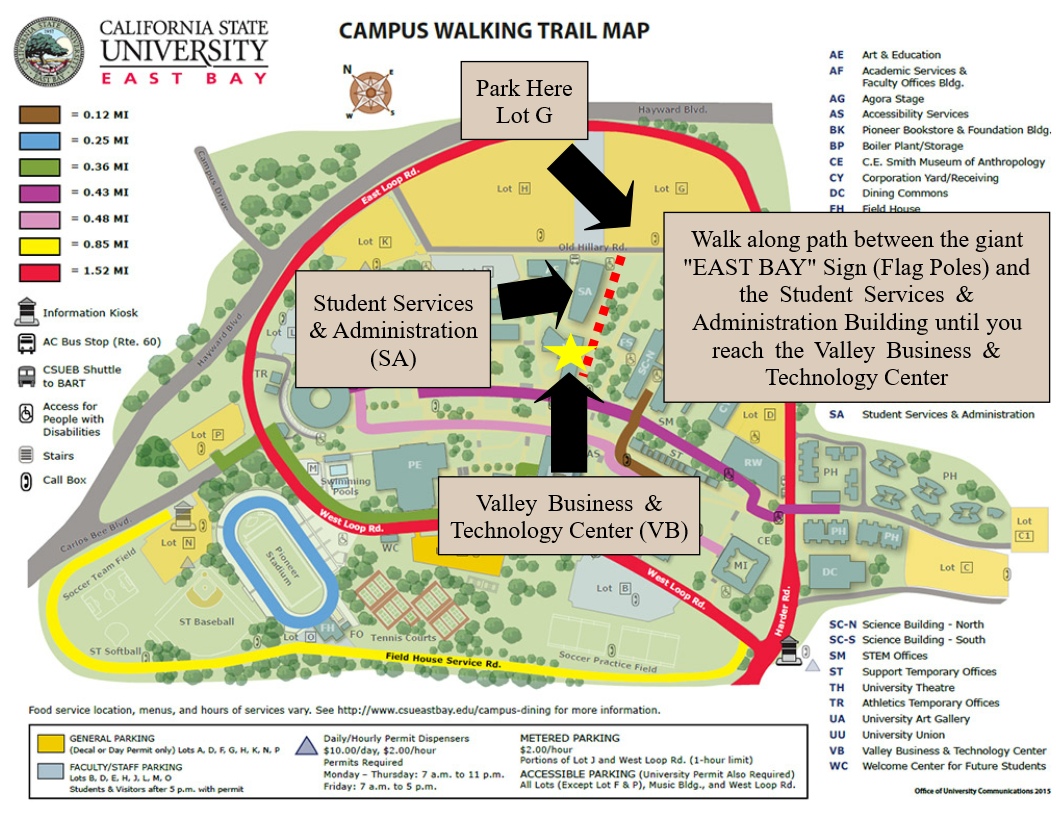 https://drive.google.com/file/d/1CZ08gQksj8xd_DhVMj7RSSPCr4gEbk_n/view?usp=sharing
DIRECTIONS
Park in lot G. Walk along path between the giant "EAST BAY" Sign (Flag Poles) and the Student Services & Administration Building until you reach the Valley Business & Technology Center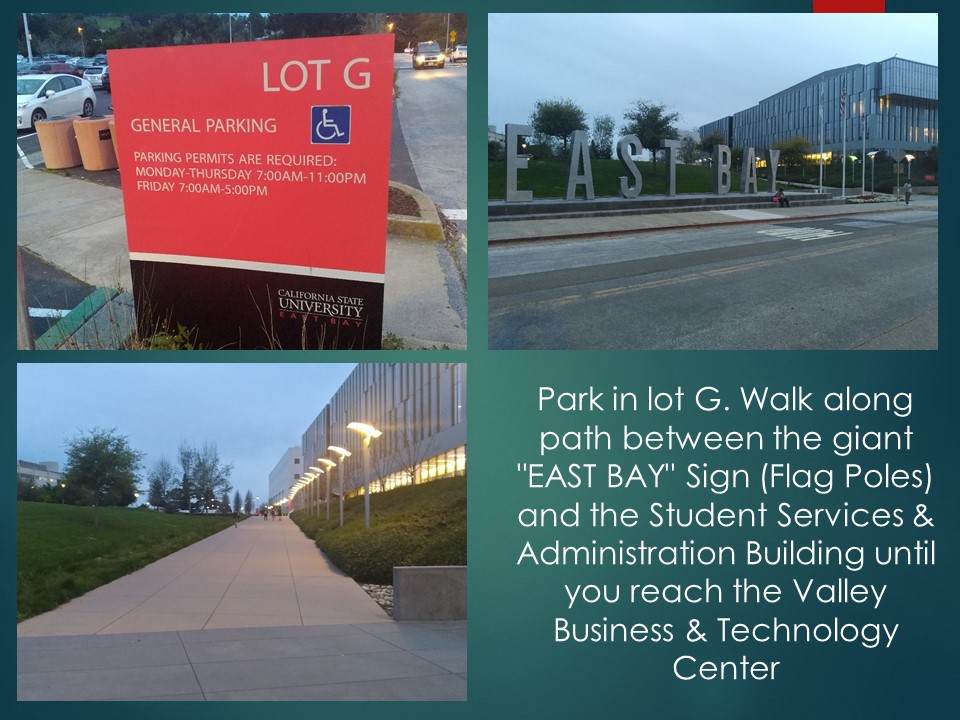 https://drive.google.com/file/d/1ooXWDzYZdVTgW0gaMQzys1HuGBiWv0G7/view?usp=sharing