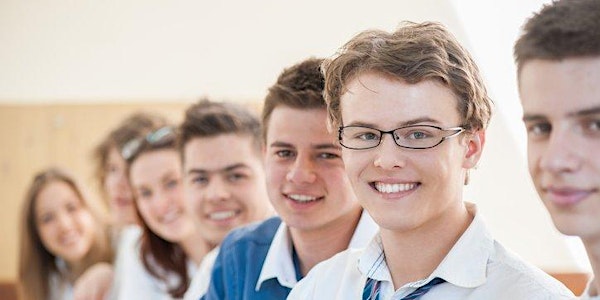 College Prep: Beyond the SAT - Parent University Homeschool Edition Series
Please register at: https://attendee.gotowebinar.com/register/4917650833350118667
About this event
Knowing when, what, and how to prepare for college can be overwhelming. We all know there are SAT and ACT tests, applications, and essays which are all important. Of equal, if not greater, importance is making sure your student is ready to not just get into college, but to thrive once there. We'll cover a timeline for preparation and will provide you with a detailed checklist to make sure your student is ready to shine.
In this complimentary Parent University Webinar, you will learn:
~The timeline for preparing for college
~How cognitive skills, study skills, and test-taking contribute to success
~Important changes to the ACT/SAT
~How the ACT/SAT play a role in college acceptance
~Important skills that contribute to a smooth transition to independence
~The profile of a successful college student
Please go to https://attendee.gotowebinar.com/register/4917650833350118667 to register. You will receive the link for the webinar and workshop handouts via email once registered.
Organizer of College Prep: Beyond the SAT - Parent University Homeschool Edition Series
The Nectar Group is a cognitive neuroscience and education company dedicated to helping students overcome learning and memory challenges so that they can reach their full potential. Grounded in neuroscience, we change the brain by delivering customized cognitive training, tutoring, and study skills programs for students of all ages. With our assessment-driven process, we use scientific tools to evaluate and pinpoint the root causes of learning challenges. Then, we create custom solutions that resolve those root issues. With our medication-free solutions, The Nectar Group helps students increase their IQ, learn faster, and improve their confidence. Many students are able to resolve learning disabilities and gain a competitive edge for K-12 and college as they improve their memory, logic, and processing skills. We provide services online through our unique eCoaching services to clients around the world.
               https://TheNectarGroup.com | 303-333-3248 | GetAnswers@TheNectarGroup.com