College Planning For Juniors: Start Right Here, Right Now!
Everything you and your student need to know as you gear up for college applications, essays, admissions, and selection.
About this event
Class of 2023, join HelloCollege for "Juniors: Start Your College Planning Right Here, Right Now"! Your family will learn about best practices, key deadlines and how to help your child succeed.
As a high school junior, you might be thinking that college is still far away and time is on your side before you apply. The reality is there are plenty of things to contemplate and accomplish at the beginning and throughout junior year. By having a plan and taking these steps, you'll reduce your stress level, while making sure you're on the right track. This webinar will help guide you through the necessary steps to successfully plan for college during junior year of high school.
BONUS CONTENT
All attendees will receive a recording of the webinar, presentation notes, and free college planning resources.
After the presentation, there will be a live Q&A with our speaker.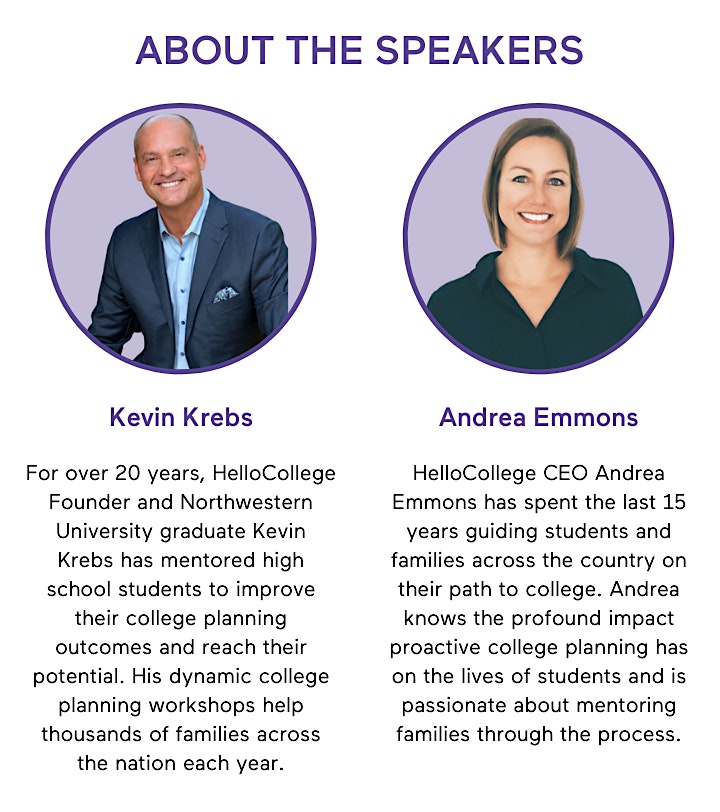 Organizer of College Planning For Juniors: Start Right Here, Right Now!
Founded in 2012 by Northwestern University graduate Kevin Krebs, HelloCollege (formerly Partners For Achievement) has a mission to help families successfully navigate the often confusing and intimidating college planning process.   We provide parents and students with expert college admissions, application and financial aid guidance through our free education workshops, family consultations and college planning services. We currently assist over 800 students with their college & career planning and over 20,000 families have gained valuable insight at our free college planning workshops.