Description
College Night Open Mic! A Busboys and Poetry Event Every third Friday of the month. For two hours audiences can expect a diverse chorus of college students voices and a vast array of spoken word performers, open mic rookies, musicians, comedians and other talents from freshmen to graduate students.
Each month, we feature a different college/university or an individual alumni artist. A great alternative to the college night life!


Hosted by Malachi Byrd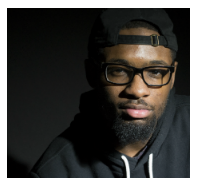 Proud Washington D.C. native Malachi Byrd is a twenty one year-old junior at Princeton University. The captain and co-founder of ContraVerse, his high school slam team, Malachi led the team to the 2014 Louder Than a Bomb – DMV title. He also is a 2-time member of the DC Youth Poetry Slam Team, including the 2014 winners of the Brave New Voices International Poetry Festival. A rapper, poet, scholar, and activist, Malachi has won numerous awards and scholarships, and has performed on television (including two episodes of Lexus Verses and Flow), radio, at protests on the national mall, the Kennedy Center, the White House, and South Africa. He is the self-proclaimed first Senator of Washington D.C., (Vote Byrd 2032) and will use his education to help tackle problems of inequality and inequity in urban environments. An African-American Studies major and Creative Writing minor, Malachi uses his poetry as introspection, self-discovery, self-critique, and activism. He never shies away from his Blackness and makes that evident in his second release of poems, Which Picture Would They Use? (2015). His first fully published book and mixtape, dually named Crowning Too Early (C.T.E.), is currently available.
FEAT: SADIYAH BASHIR
Sadiyah Bashir is a fashion blogger, aspiring entrepreneur, and writer. Her poetry has been showcased on various medias like Al-Jazeera, Busboys and Poets, and UNICEF. She recently published a book "Seven" which explores trauma and triumph through the lens of Black Muslim womanhood.
Audience is open to all, college students are encouraged to share their work!