Sales Have Ended
Registrations are closed
Tickets are no longer available. If you'd like to register late or have questions, please email jams@adobe.com.
College students are invited to get creative with Adobe Photoshop and Adobe Stock in this imaginative digital compositing tournament.
About this event
Get artistic in the Masterpiece Creative Jam! Push your creativity to the max, expand your digital skillset, win treasure, and get recognized for your pièce de résistance.
Join Adobe and other college students across the United States and Canada for a digital compositing challenge on January 26.
=============================================
NO EXPERIENCE NECESSARY & BEGINNER-FRIENDLY
Work as an individual or with a friend, and then get ready to rumble. New to Adobe Stock or Photoshop? Don't have access? Not a problem! You'll learn all you need to know at the Kick Off.
=============================================
Individuals or teams of two must register by January 25 @ 11:59 pm PST. Currently-enrolled college students must reside in the United States or Canada (excluding Quebec) to participate. Paid access to Adobe Stock is not required.
=============================================
KEYNOTE SPEAKER
Jessica Drossin, Fine Art Portrait Photographer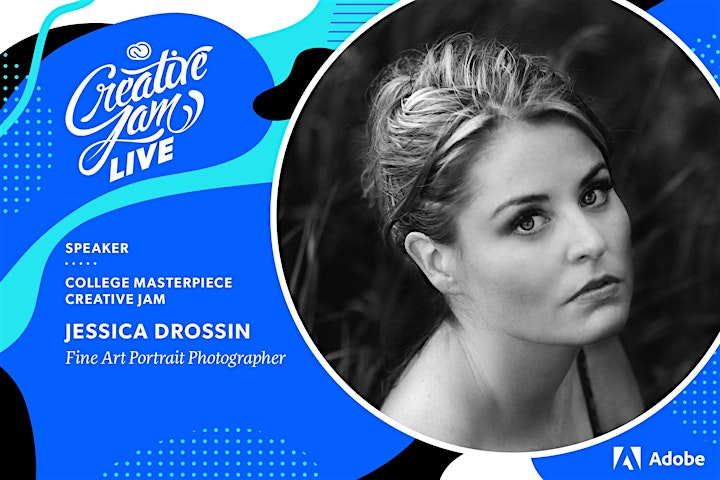 Jessica is an award-winning professional photographer who captures portraits, documents film scores, creates book cover art, and retouches portraits with natural light using her own presets, actions, overlays and texture products. She has a Bachelor's Degree in Fine Art (Painting), and has worked as a graphic designer and art director for video game companies such as Blizzard Entertainment. See her work on her Instagram page and see her resources at jessicadrossin.com.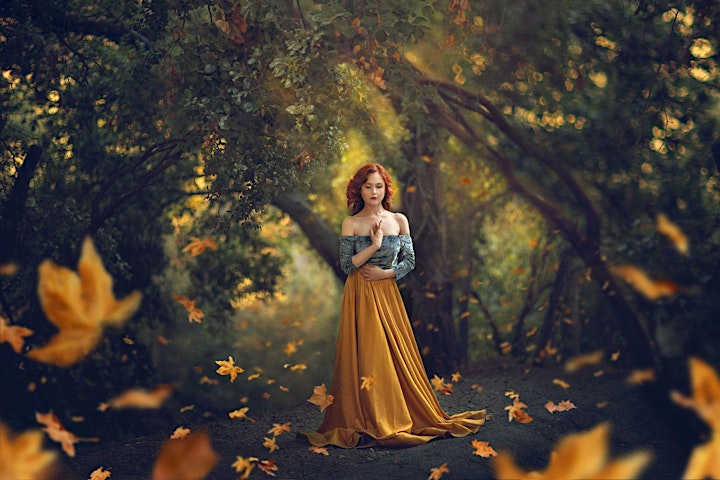 WHAT TO EXPECT
Attend two 2-hour sessions over the course of the Jam and work on your project in between.
KICK OFF: Wednesday, January 26 at 11:00 am PST / 2:00 pm EST In this 2-hour session, get inspired, learn about your challenge, and learn how to design with Adobe Photoshop and Adobe Stock.
DESIGN (at your own pace): Collaborate on the project over the work period.
FINALE: Friday, February 4 at 11:00 am PST / 2:00 pm EST Join the 2-hour presentation and awards ceremony to watch the finalists present their work to the judges. Winners go home with gift cards and serious bragging rights!
=============================================
Prizes listed below are sent to each winning team member. Gift cards are distributed to campus-granted email addresses only, in the form of gift cards in USD value converted to winners' local denominations.
1st place: $500.00 USD gift card
2nd place: $400.00 USD gift card
3rd place: $300.00 USD gift card
4th place: $200.00 USD gift card
5th place: $100.00 USD gift card
The remaining five final teams win a $50.00 USD gift card per team member. All finalists receive a Creative Jam medal to commemorate the victories.
All qualifying submissions will receive a swag bag (value $25) delivered to their door.
=============================================
YOU OWN YOUR WORK
No spec work here! Project outcomes are a demonstration of your skills and process and participants own the work. Project ideas will not be used by the industry partner or Adobe.
=============================================
FINE PRINT
Registration is limited to undergraduate and graduate students currently enrolled at a college in the United States, Canada (excluding Quebec), and residing in the United States, or Canada (excluding Quebec). Registrants must register with their official campus email address, and compete as an individual or team of two in order to participate and win. Your responses and information are securely collected and stored by Adobe's registration provider Eventbrite in accordance with Adobe's Privacy Policy. NO PUR. NEC. Enter by 01/25/2022 Must be 18+. For complete details, eligible countries, and promotional item descriptions see Official Rules and Sweepstakes Rules. Void where prohibited. Originator: Adobe
If you have any questions about registration, please contact the team at jams@adobe.com.