College Financial Aid Workshop
Description
Money !Money !Money !Money! Financial Aid Workshop
Attention High School Seniors, Parents and Adult Learners!
Are you trying to figure out how you are going to pay for college?
Are you concerned about the FAFSA process?
Do you want someone to give you some FREE assistance to figure it all out?
We have the financial aid answers for you.
The Office of the Territorial Public Defender in collaboraion with Virgin Islands College and Career Access Now (VICCA Now) will be hosting a hands-on Financial Aid Workshop for high school seniors and adult learners to answer all of your questions and more.
Free financial Aid advice from keynote speaker Melisa Hypolite, MBA, author of "I'm Ready" a reputable step by step guide for parents and students. Ms. Hypolite has over 10 years of experience in post-secondary planning.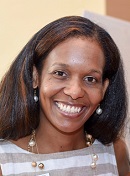 Please RSVP for your session of choice. Limited seating is available.

Best Regards,