College 2.0: Upgrading Higher Education to End Student Debt

Wednesday, November 29, 2017 from 12:30 PM to 2:00 PM (PST)
Event Details
"COLLEGE 2.0: UPGRADING HIGHER EDUCATION TO END STUDENT DEBT"
Christopher LoCascio
Founder and Executive Director, FICS America
Event information:
Directions to UCR: https://www.ucr.edu/about/directions.html
Location of venue: http://campusmap.ucr.edu/?loc=INTS 

Parking is not free for this event. Attendees must purchase a parking permit via a permit dispenser in Lot 24 (not the parking kiosk/information desk): 

http://campusmap.ucr.edu/?loc=Lot24 



We can make reasonable accommodations for those with special needs if informed at least two weeks ahead of the event date.
Map from Lot 24 to INTS 1113: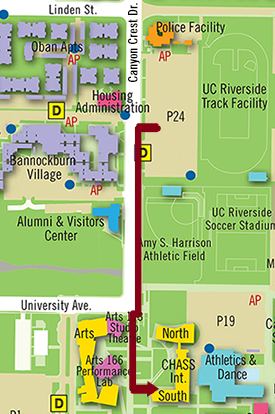 Seminar Summary: 
America's student debt has surpassed $1.3 trillion, affecting 7 out of every 10 college-goers. How can we solve a generation-defining problem that worsens each year? The answer involves creative thinking and the ambition of students themselves. 
Christopher LoCascio returns to the UCR School of Public Policy to discuss a landmark solution to student debt and the long path innovative policy takes to actually making a difference. He will tell the story of his six-year journey from student activist to author of College 2.0: Upgrading Higher Ed to End Student Debt, a revolutionary new model for funding higher education without putting a single student in debt. In the process, LoCascio will describe the paths students can take to having an impact today and the ways they can build careers solving problems and improving lives.
Bio:
Christopher LoCascio is executive director of the nonpartisan, nonprofit Foundation for Innovation and Creative Solutions (FICS America) and author of College 2.0: Upgrading Higher Ed to End Student Debt. LoCascio began his public policy work in 2011 while serving as the editor-in-chief of the Highlander newspaper at the University of California, Riverside. It was there that he founded the student group Fix UC and wrote the Fix UC Student Investment Proposal, a plan that redesigned the University of California's funding model and influenced the national higher education policy landscape. Upon graduating in 2014, LoCascio founded FICS America with the goal of continuing Fix UC's work to solve the student debt crisis on the national level. 
When & Where

900 University Avenue
University of California, Riverside
Interdisciplinary South 1113
Riverside, CA 92521


Wednesday, November 29, 2017 from 12:30 PM to 2:00 PM (PST)
Add to my calendar
Organizer
The UCR School of Public Policy (SPP) is the latest addition to the University of California, Riverside academic enterprise. With a Master of Public Policy program and a forthcoming undergraduate public policy major, the UCR School of Public Policy is training a new generation of forward-thinking public policy leaders equipped to address the complex, interrelated challenges of poverty, disease, climate change, pollution and more. The School of Public Policy includes the Dean's Office and several research centers: the Center for Sustainable Suburban Development, the Presley Center of Crime and Justice Studies, the One Health Center, the Blum Initiative for Global and Regional Poverty, and the Center for Social Innovation.