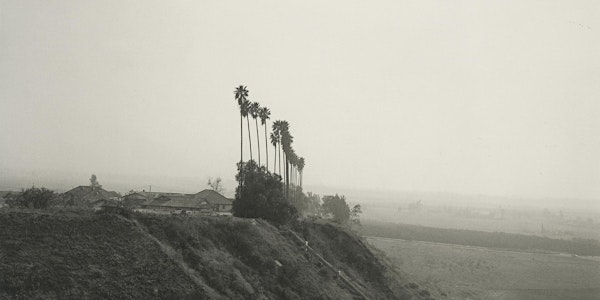 CollectionTalk: Los Angeles Spring
CollectionTalk: Los Angeles Spring, photographs by Robert Adams
About this event
Join Toby Jurovics and Mark Ruwedel for a discussion of Los Angeles Spring, a series of photographs by Robert Adams. Two images from the suite—New Development on what was a Citrus Growing Estate, Highland, California, and Redlands, California—are recent acquisitions on view at Sheldon Museum of Art in the exhibition Photography from the Collection.
Toby Jurovics is founding director of the Barry Lopez Foundation for Art & Environment in Santa Fe, New Mexico. An expert on nineteenth- and twentieth-century American landscape photography, Jurovics has curated over fifty monographic and group exhibitions of photography, painting, works on paper, and new media.
Mark Ruwedel is an artist who has photographed American deserts and other remote locations for more than twenty-five years. With an affinity for stark, barren landscapes that are otherwise uninhabited, Ruwedel creates images that reveal the land as both an agent of geological processes and a field of human endeavor. Prints from Ruwedel's series Westward the Course of Empire are also featured at Sheldon in Photography from the Collection.