Collecting Social Media Records
as Digital Evidence

Wednesday, July 20, 2016 from 1:00 PM to 2:00 PM (EDT)
Event Details
Collecting Social Media Records as Digital Evidence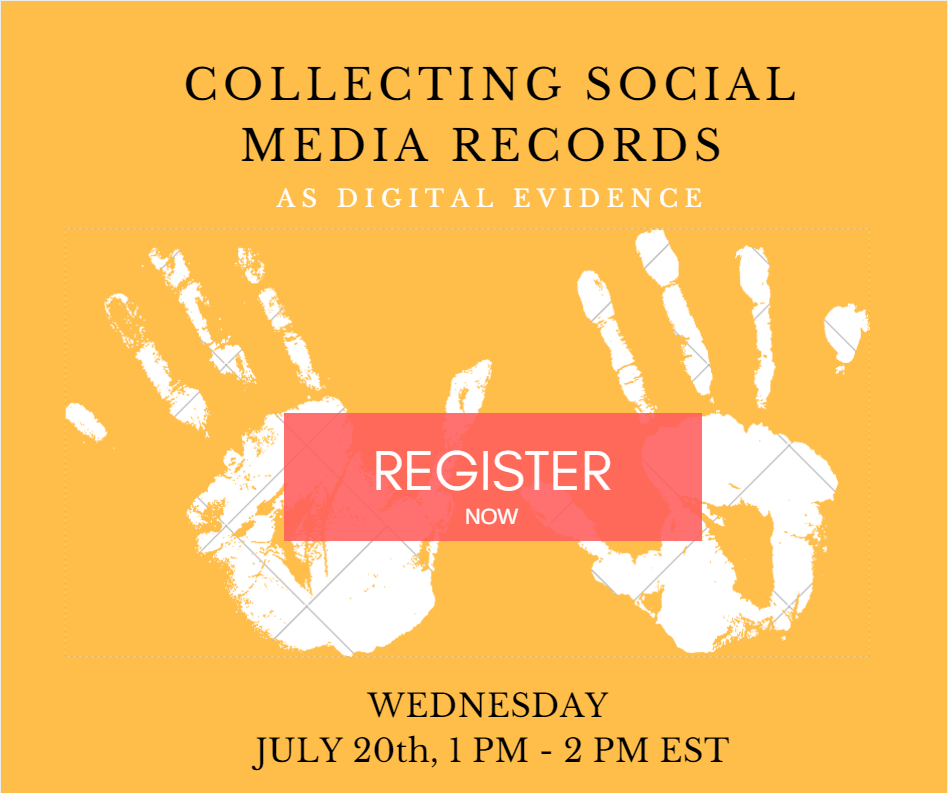 July 20th, 2016 1:00pm - 2:00pm EST
Description:
eDiscovery, litigation and records management have advanced greatly in the last two decades with the constant evolution of people communicating online in a digital environment.
A place where rants, celebrations, and discussions of our lives live, social media has become the handiest tool for investigators. Today, social media is widely accepted as digital evidence by the courts, but there are challenges associated with collecting it.
In this webinar, you will learn:
How social media is changing the eDiscovery landscape,
The regulatory laws demanding the preservation of social media content,

The unique challenges of collecting social media content,

Best practices for collecting valid social media evidence that is accepted by the courts
Presenter:
Michael Riedyk is the co-founder of PageFreezer. PageFreezer is a SaaS (Software-as-a-Service) application that enables organizations and corporations of all sizes to permanently preserve their website and social media content in evidentiary quality and replay them as if they were still live. Uses for the archived data range from compliance with regulators such as the SEC, FINRA and the FDA to litigation preparedness, evidence capture, call center support and competitive intelligence.

Collecting Social Media Records
as Digital Evidence