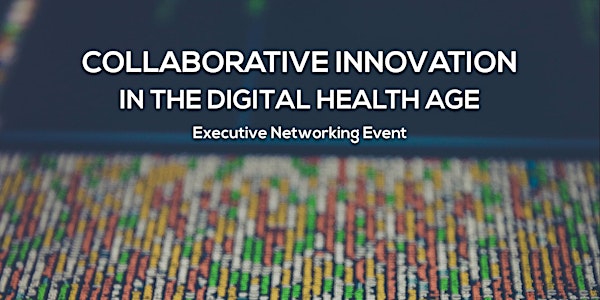 Collaborative Innovation in the Digital Health Age: Executive Networking Ev...
Location
R/GA New York
450 W 33rd Street 12th Floor (10001)
New York, New York 10001
Description
Collaborative Innovation in the
Digital Health Age
With market drivers such as policy changes, implementation of value-based care, and adoption of new technology, organizations have recognized significant growth opportunities in digital health.
Success in this emerging field requires developing new strategy, creating unique partnerships, reshaping existing business models, and driving a culture of innovation within complex, matrixed organizations.
Our panel will explore best practices of innovative corporations who have seized the opportunities of digital health, sharing their experience with those seeking to drive innovation and partnerships in digital health.
This unique networking event will also feature 10 growth stage and established German companies who are part of a delegation visiting New York City. These innovative organizations are looking to form relationships and partnerships with healthcare players in the New York region.
AHPI has partnered with FuturePoint Health's Founder, Anuj Desai, to curate this event.
Panelists:

Ophelia Chiu, MHA
Director, Design Strategy and Innovation
Yeneat Ophelia Chiu, M.H.A is the Director, Design Strategy and Innovation at Memorial Sloan Kettering Cancer Center (MSKCC) located in New York. As part of the Strategy and Innovation department, her most recent work has focused on development of an in-house design innovation group, employing design thinking to tackle initiatives across the innovation spectrum and exploration of technology and digital patient experiences. Her passions are around bringing the best patient experience to implementation, helping to spread innovative thinking across the organization and bringing people from different disciplines together. She also has hospital operations and administration experience across her 18 years of work at MSKCC.

George Mathew, MD, MBA
Chief Medical Officer, North America, HPS, DXC
Dr. George Mathew is the Chief Medical Officer for the North American Healthcare organization for DXC, the entity created by the merger between Hewlett Packard Enterprise Services and CSC. In this role, Dr. Mathew serves as the clinical expert and thought leader to clients in the transforming healthcare marketplace.

Barry Wacksman
Executive Vice President, Global Chief Strategy Officer, R/GA
Barry Wacksman is the Global Chief Strategy Officer of R/GA, overseeing all of R/GA's strategic practices from consulting to insights to data. He also oversees the global business development team. Barry is a key architect of R/GA's vision of the "Connected Age," which focuses on growing brands through a connected ecosystem of products and services. His articles have been published in a wide variety of industry publications. He has presented on topics pertaining to strategy, innovation, design and technology at conferences and events around the world.
Moderator:

Fard Johammer
Founder, Enspeketos
Enspektos is a digital health innovation consultancy specializing in strategy, research, and training. Enspektos has provided a range of innovative products and services to health organizations operating around the world, including Sanofi, the U.S. Food and Drug Administration, Johnson & Johnson, and Novartis. Enspektos recently launched a unique real-time digital health intelligence platform (DigiHealth Informer) that helps users operationalize market insights to discover new innovations, partners, and investors and instantly understand the competitive market landscape.
Agenda:
6:00 PM – 6:30 PM - Registration and Networking
6:30 PM – 7:15 PM - Panel Discussion
7:15 PM – 8:30 PM - Networking & Cocktails
This event will network innovative individuals and companies interested in collaborative healthcare solutions for the connected age. #Technology #Design #Consulting #Innovation.
---