Collaborative Innovation Awards Ceremony and Dinner
Description
Welcome to the world's first crowd-driven innovation awards. This isn't a most-innovative-companies list. There are no "lifetime" awards. We honor real innovators who've achieved real results.
A co-production of Suffolk University and Imaginatik, the Collaborative Innovation 2017 awards gala honors the most impactful innovations from mid- and large-sized organizations worldwide.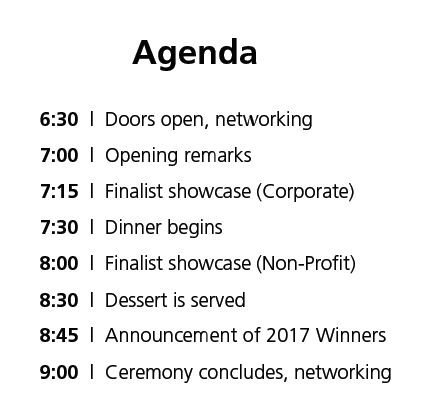 Awards and Prizes
We will be honoring 3 winners across each of the following two categories:

Finalists
Corporate
Non-Profit
To grab your seat at this one-of-a-kind innovation awards dinner, please select your ticket type above. We look forward to you joining the celebration!