Description

You are invited to attend a one-day conference focusing on the greater Forest Park ecosystem. This event will highlight the Greater Forest Park Conservation Initiative (GFPCI), a 20-year, collaborative strategy to restore and protect 15,000 acres of public and private land within the greater Forest Park ecosystem.

Spearheaded by the Forest Park Conservancy in cooperation with public and nonprofit agencies, the GFPCI addresses the serious threats to the health of this critical ecosystem. Come learn about the ecology of the greater Forest Park ecosytem, collective restoration efforts and how you can get involved.
Speakers will be sharing their work on four main topics, including s treams and watershed health, wildlife and connectivity, forest health and community engagement.
The conference is open to the public.
Wheelchair accessible
Agenda: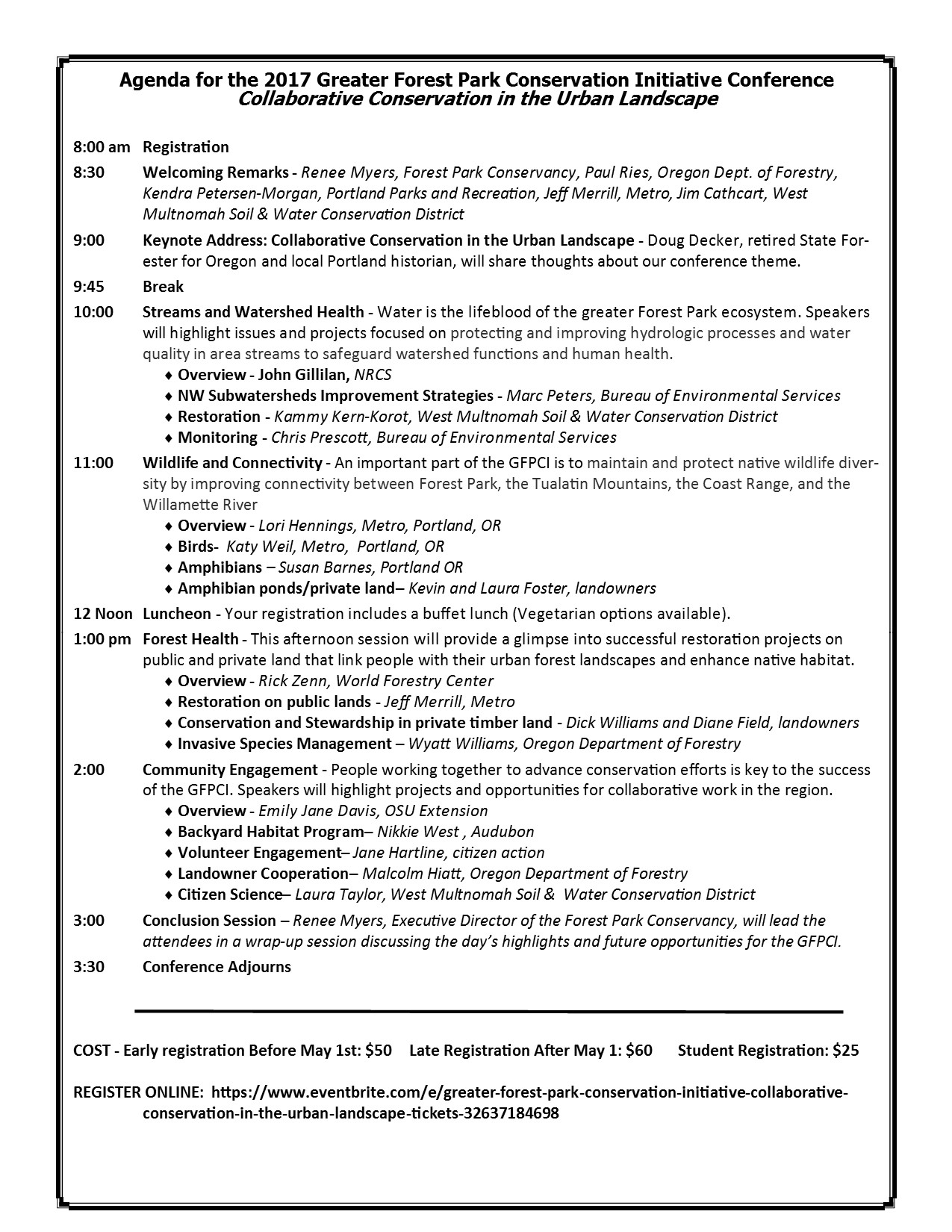 Photo credit: Scott Carpenter